Granite and Marble Heat-Kit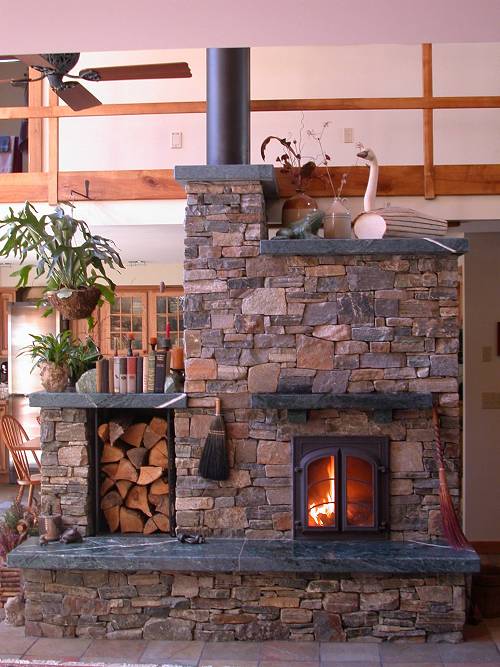 Mason: William Davenport, Turtlerock Masonry Heat, Burlington VT
Granite facing and 3" marble slabs
Rear bake oven
Domestic hot water coil
Heated bench
Wood storage with Woodwaiter from basement
built in August, 2001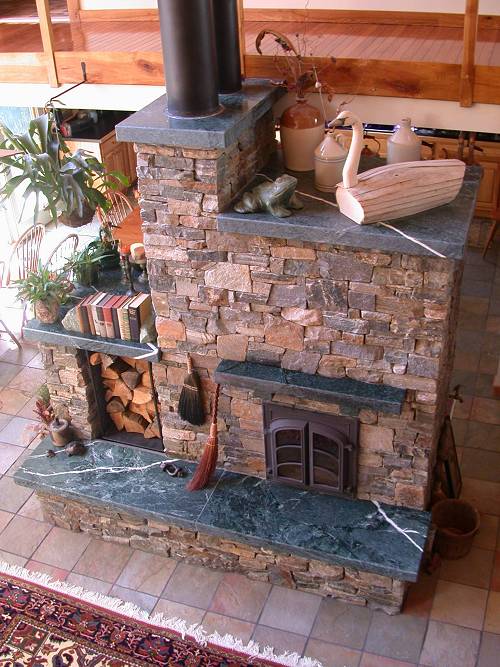 Heater chimney exits into steel factory chimney. Rear flue is for furnace hook-up in basement.
This is the primary heating system for this low energy, engineered SIP (structural insulating panel) house.
Owner reports burning 2 loads per day when outside temperature is below 20 F (-7 C), and 1 load
otherwise.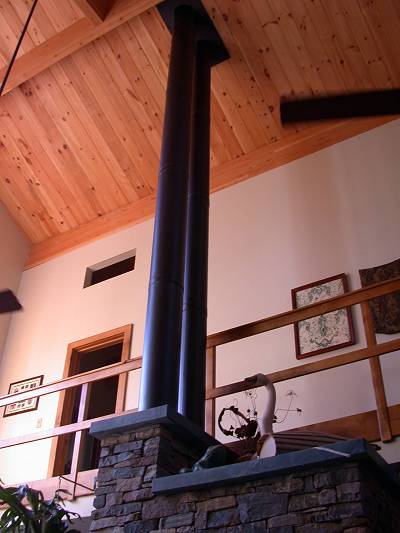 Chimney detail.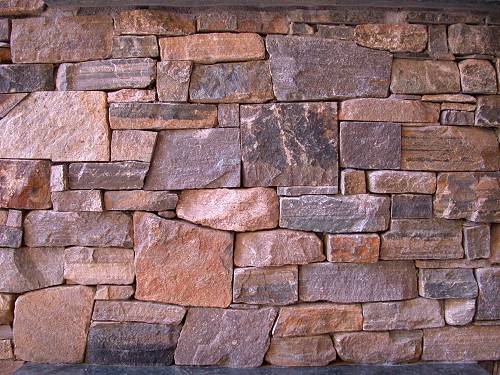 Stonework detail. Corinthian granite, set with dry joints.
Kitchen side with bake oven.
Domestic hot water coil exits here.
Hot water thermosyphons into tank upstairs, about 20 feet away from the heater.
House is off grid. Electricity is supplied by micro-hydro.
Location: near Rutland, Vermont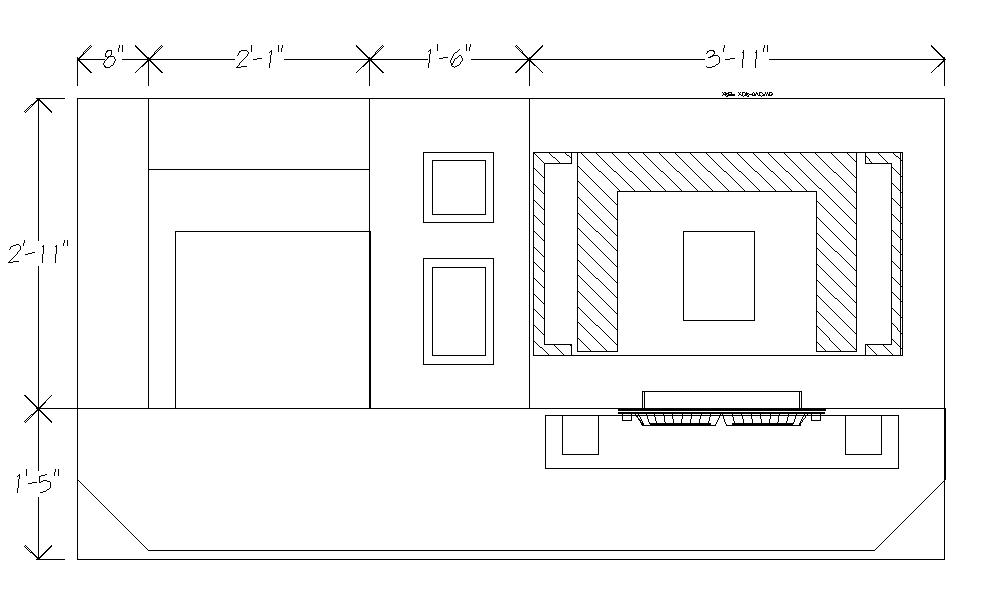 Heater plan
Heater elevation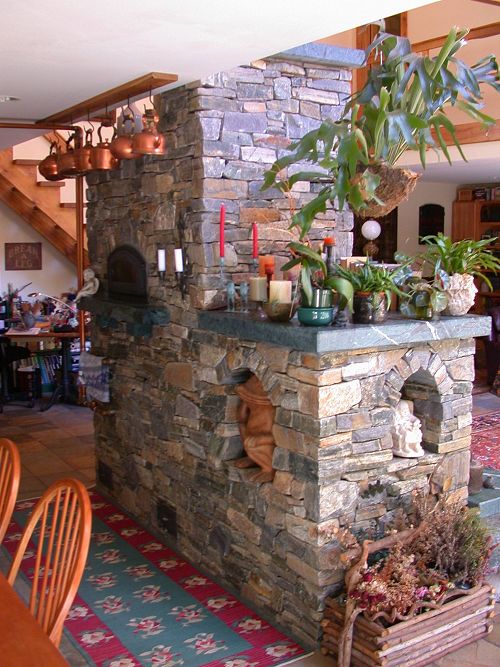 Detail
Download the custom drawings for this heater.
Download heater core assembly and finishing instructions.
Variations on this design: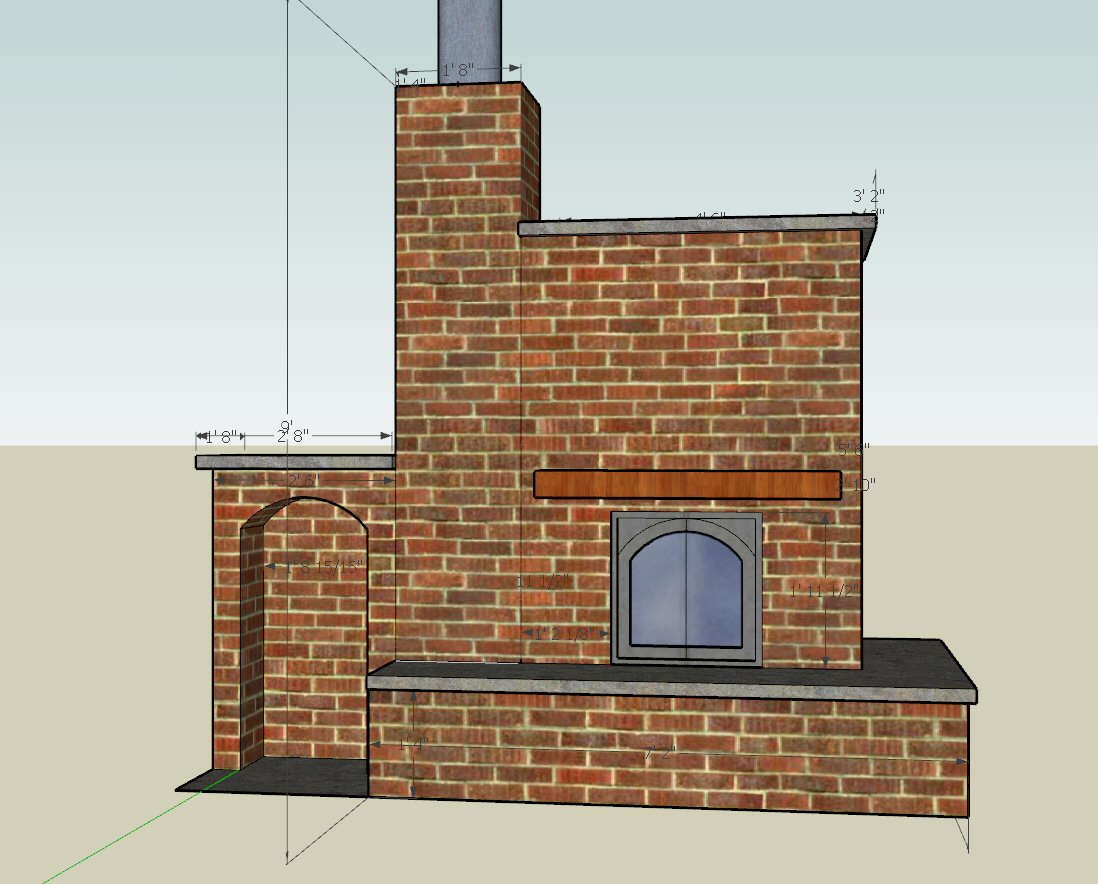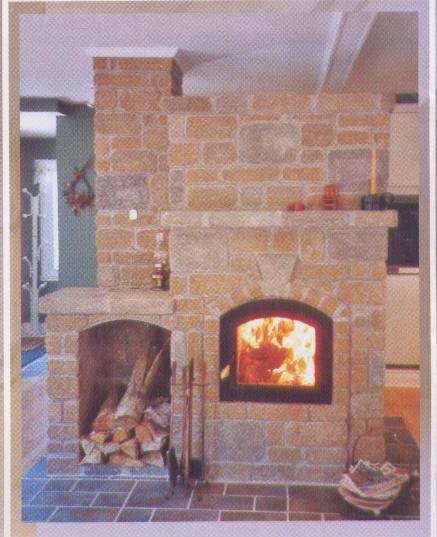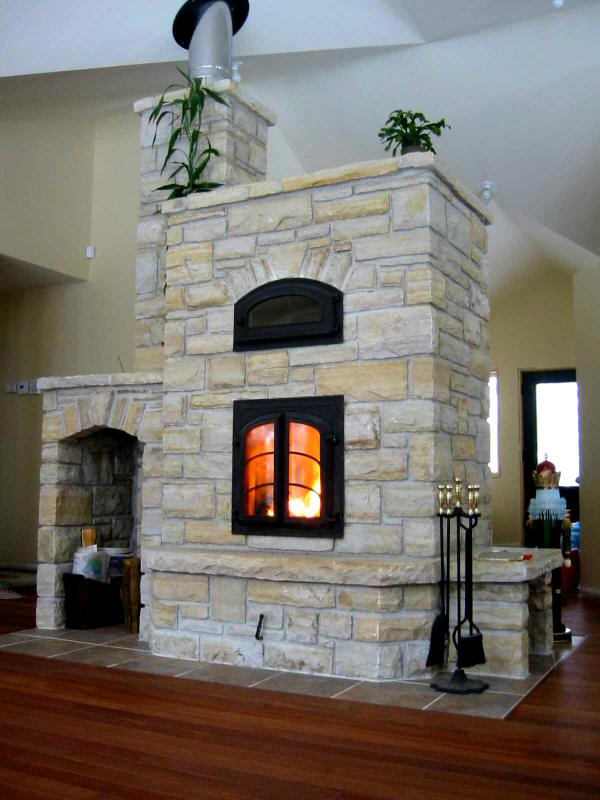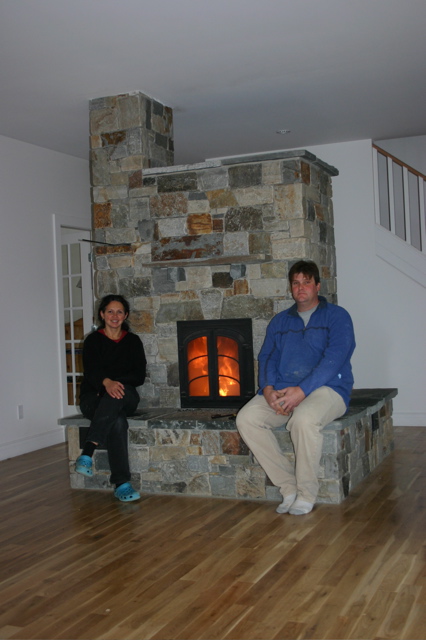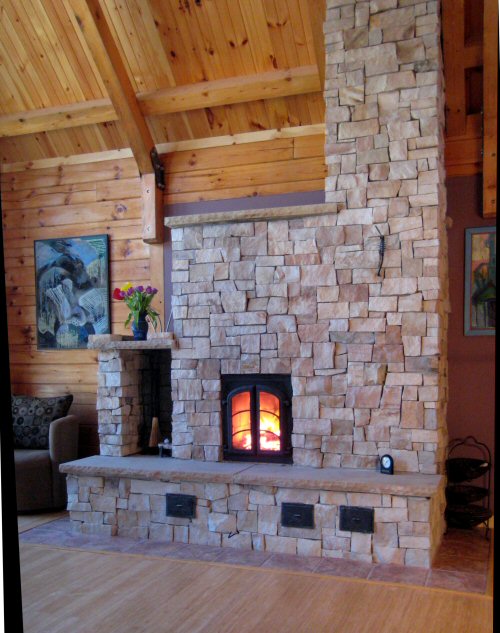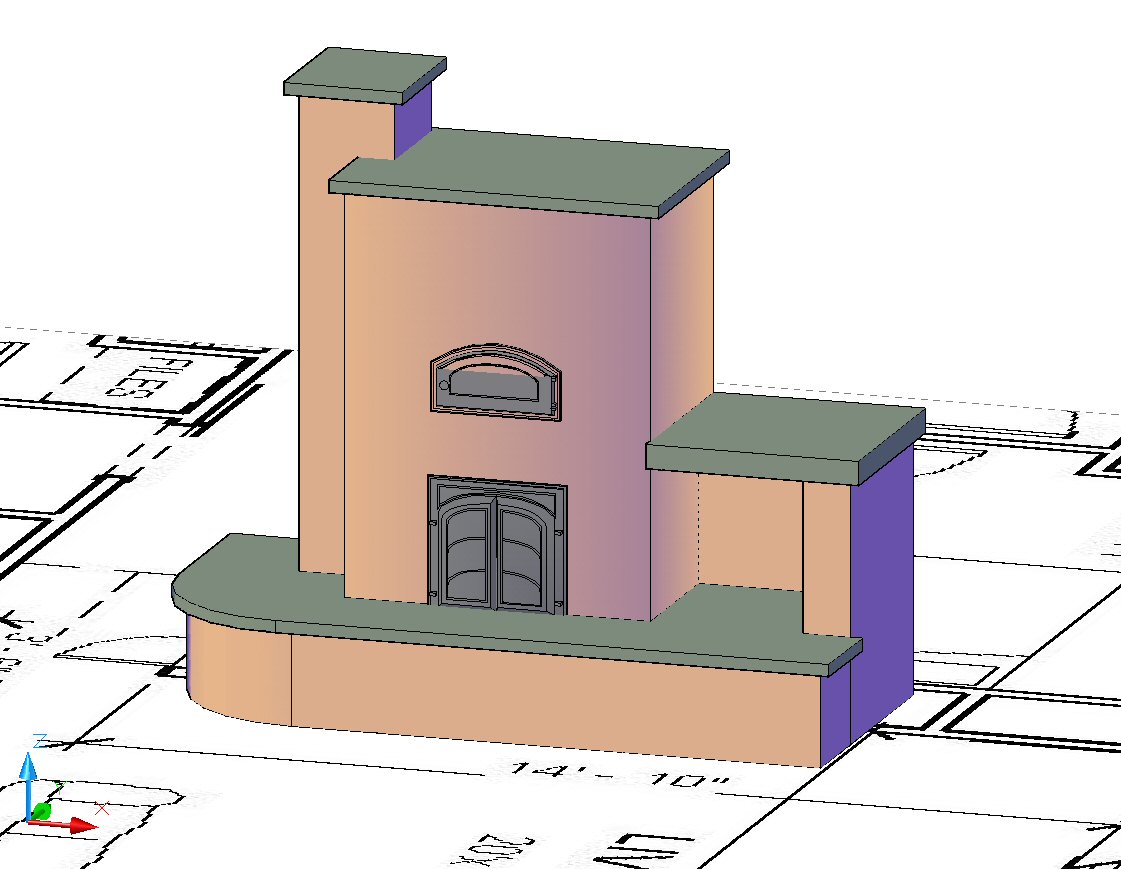 ---
Details from a similar design:
C-CENT: HK-22 w. oven, heated bench, wood storage. Delivered and installed core, Waterloo, ON. July 31, 2003
Client floorplan
Plan, elevation, perspective
Heater rendering
Metal chimney anchor plate detail
---
This page last updated on October 1, 2013
This page created on October 11, 2002
Back to: