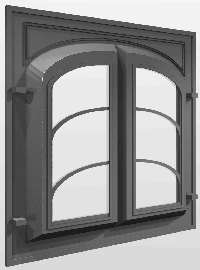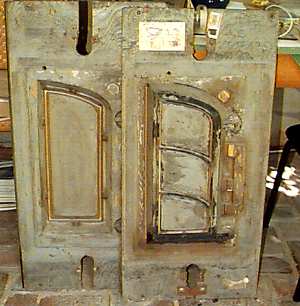 These are 2 of the old foundry patterns for our firebox doors. They are epoxy castings mounted in a plywood plate
The foundry switched to a new high pressure sand molding process, and the patterns broke. We needed higher strength aluminum patterns.
Because the old patterns were cast from a hand-made master, there were also problems such as dimensional inconsistencies, etc.
The first step in building new patterns was to buy a new vertical CNC (Computerized Numerical Control) milling machine: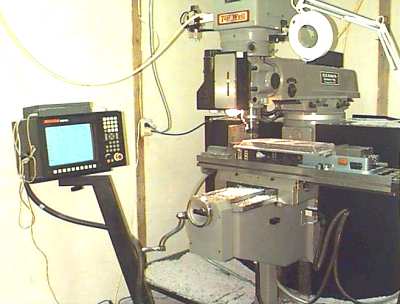 Next, the doors were modelled in a Rhino, a new 3-D modeller. Here's a screenshot of the Rhino model: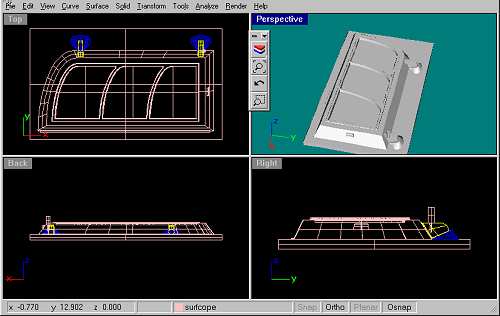 Here's a closeup of the parting line around the bottom hinge lug: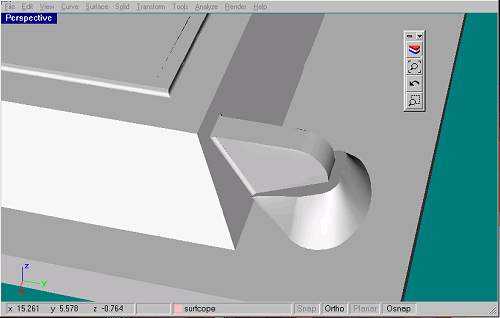 Here's a new feature in Rhino 1.1 Beta (Aug 20): Draft Angle Analysis:
Next, the 3-D Rhino model was imported into Visual Mill, a new CAM package that generates the cutter paths for the milling machine directly from Rhino NURBS models. Here is a screen shot of Visual Mill simulating the cutting of an aluminum block: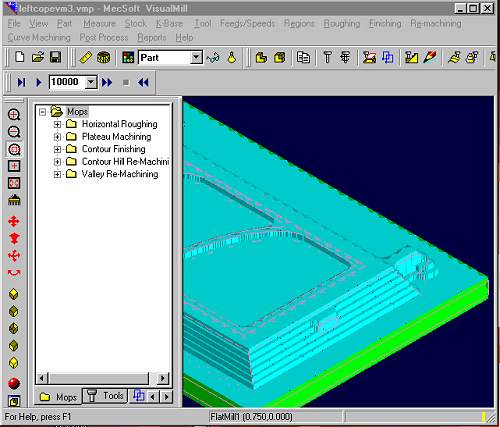 Here's another screen shot showing the toolpaths for a 1/8" ball shaped cutter as it goes into the corners around the hinges to clean up the leftovers from the previous larger cutter: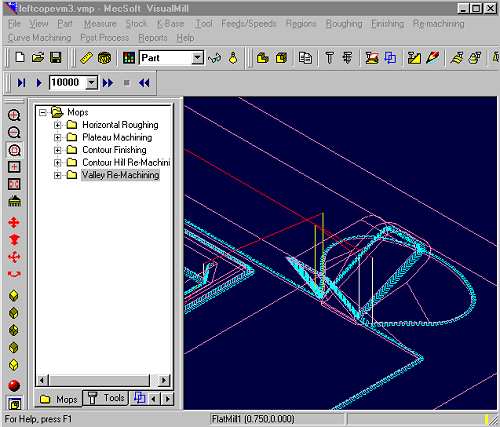 Toolpaths were loaded onto a floppy disk and transferred to the mill's controller. First, they were tested on a block of wax: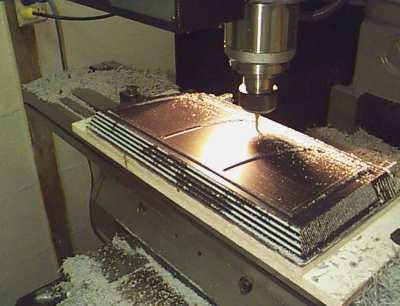 Next, they were cut from a 2 1/4" thick block of aluminum. It takes about 12 hours of machine time to cut each side of a 2 sided pattern: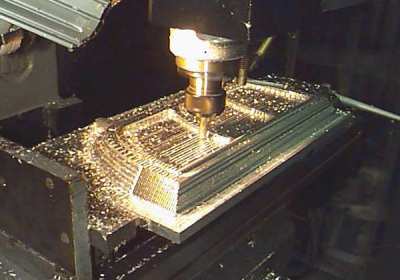 Here's a photo of the finished patterns and their mounting plates: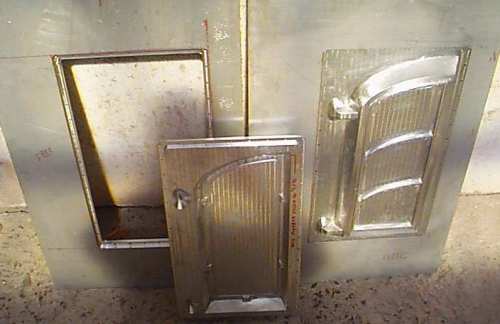 They were finished on August 31/99, and the next day we took them to the foundry. Here's a shot of Claude Fortin (left), owner of Alu-Fonte in Waterloo, Quebec, discussing a job with one of his patternmakers: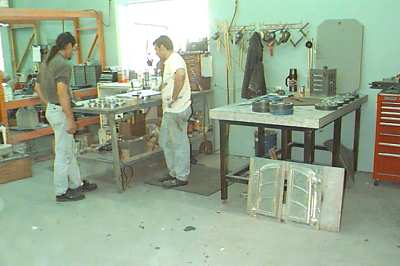 Our patterns, seen in the photo, will still require some hand polishing and touch-ups at Claude's shop. Alu-Fonte will also design and apply the gating - these are the runners that allow the molten iron to flow from the sprue, or inlet, to the mold cavity.
Here's a shot of the storage area for their clients' patterns: