Heat-Kit
Gallery
Brick Oven
Page

Bookstore
Library
Masonry
Heater
Mall
Current
Projects
Contact
Search
Links
FAQ
Construction of the new Bongard Oven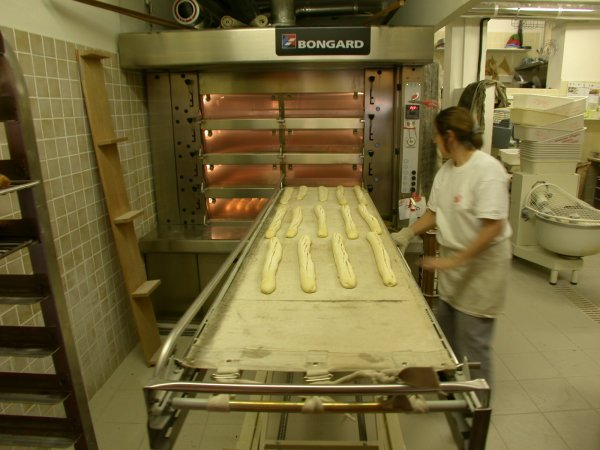 Finished oven in service.
It was installed in November, 2003, when the bakery underwent a complete renovation.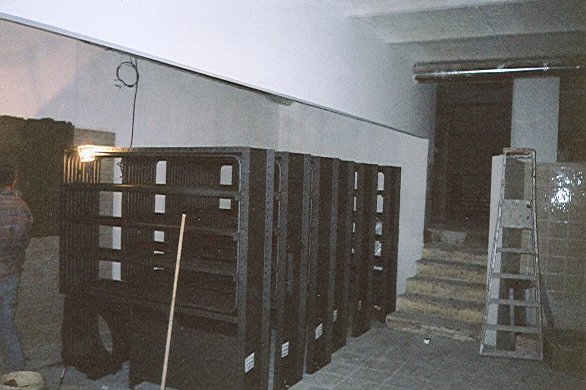 Oven Construction.
Six modular heating pipe sections are set up on the floor.
The pipe loops are filled with oil.
Heat is transferred by convection in the oil loops from the round burner section at the bottom left.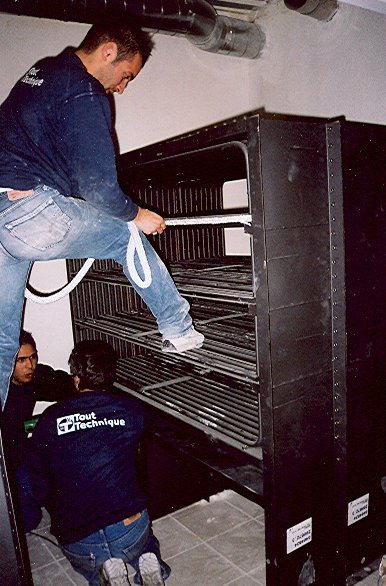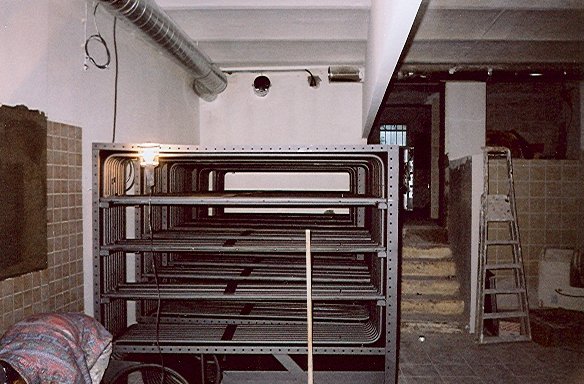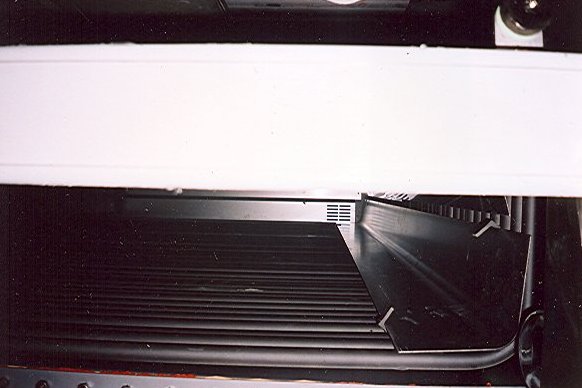 The bottom deck will sit directly on the oil tubes. Note the stainless steel corner insert.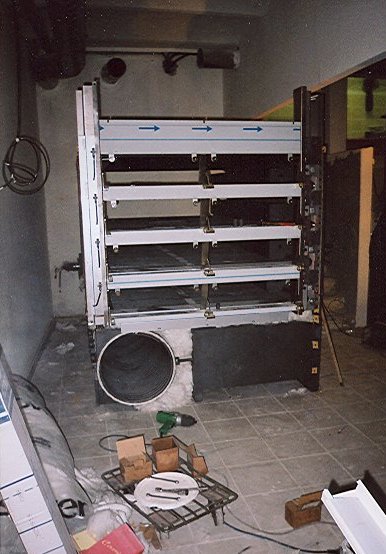 Heating section at the bottom left is surrounded by high temperature
insulation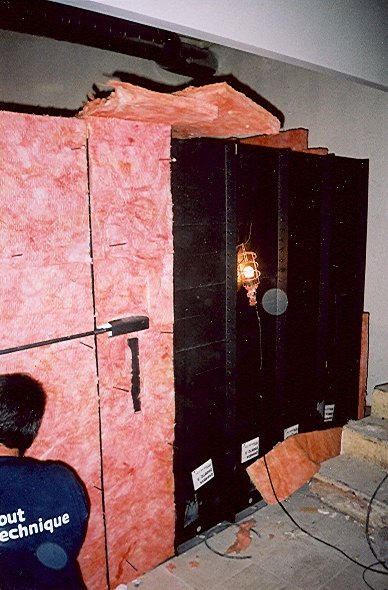 The exterior of the oven is insulated with 2" of fiberglass.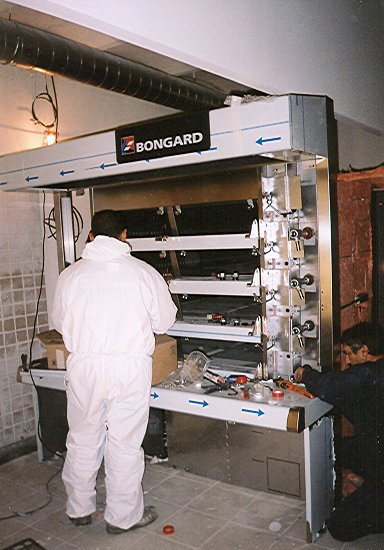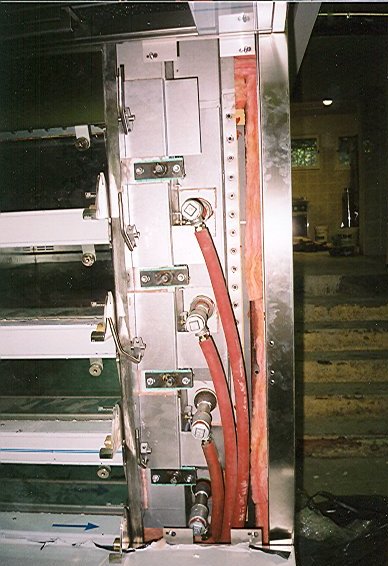 Each deck has a supply for steam injection.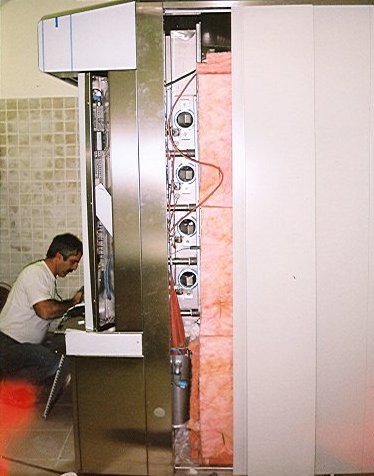 The round ports are glass enclosures for interior lights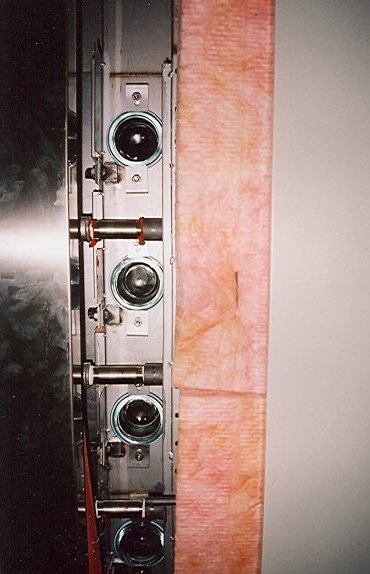 Close up.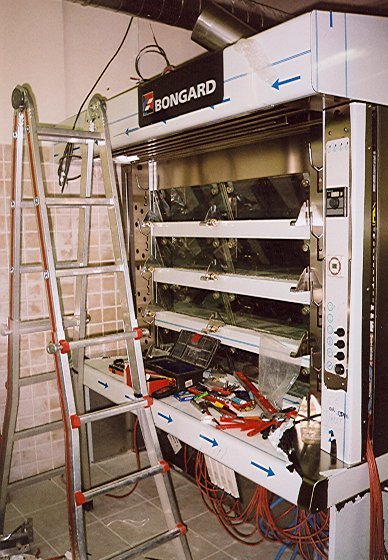 Finishing the front controls.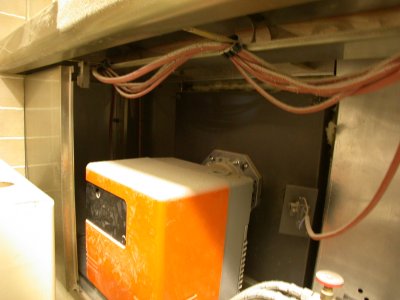 The oil burner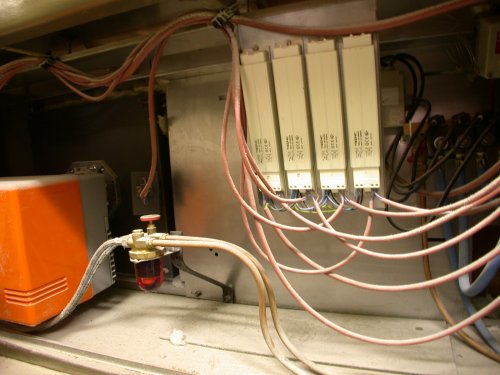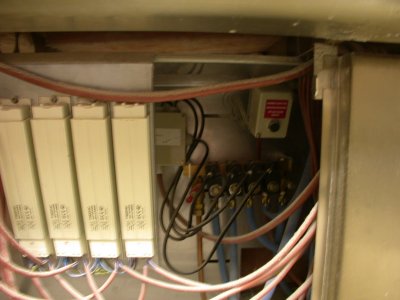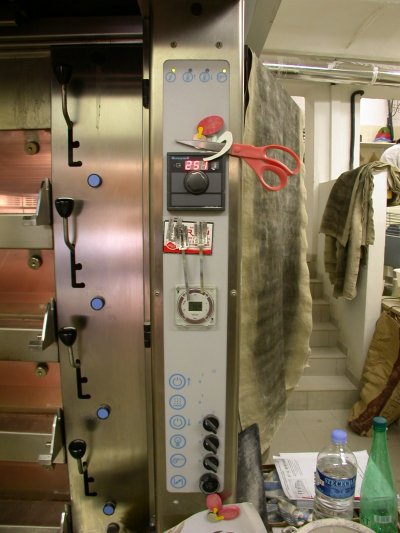 Front controls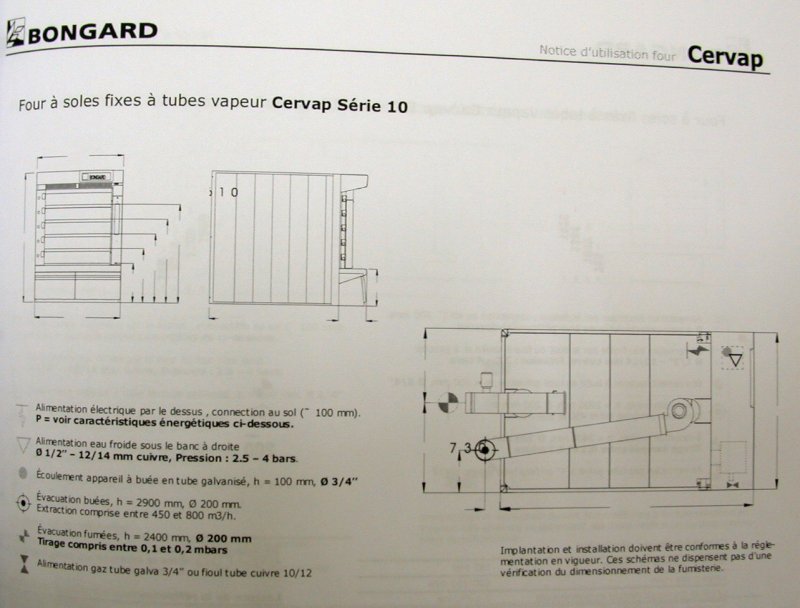 Oven layout.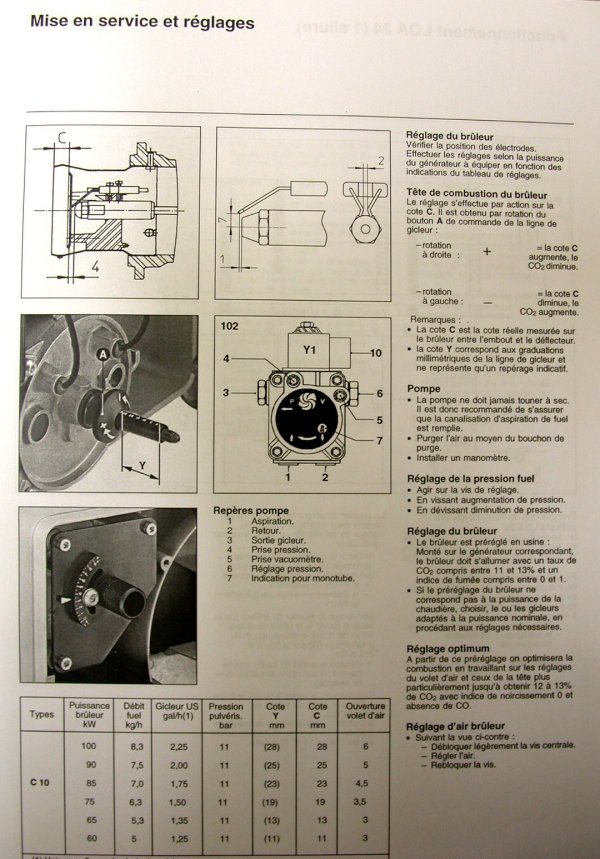 Burner details
Boulangerie Anna
43, Av. du General de Gaulle
83980 Le Lavandou
France
nulty.anna

wanadoo.fr
This page last updated on May 26, 2007
This page was created on March 7, 2004
Heat-Kit
Gallery
Brick Oven
Page

Bookstore
Library
Masonry
Heater
Mall
Current
Projects
Contact
Search
Links
FAQ