Heat-Kit
Gallery
Brick Oven Page
Library
Current
Projects
Contact
Search
Bookstore
FAQ
Boulangerie Anna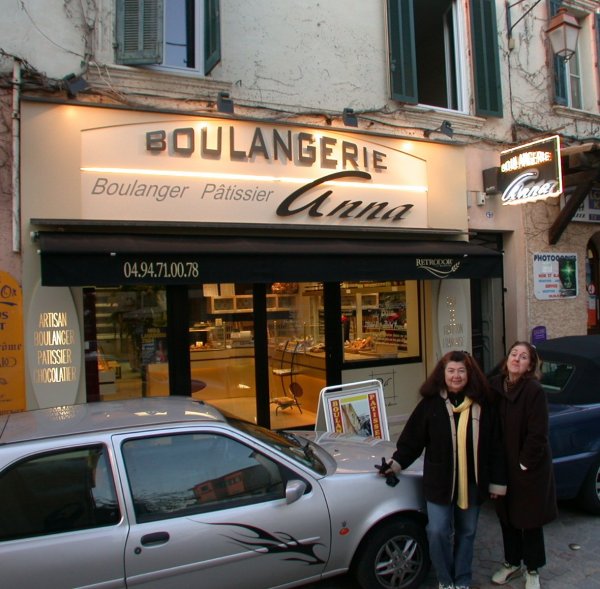 Boulangerie Anna
43, Av. du General de Gaulle
83980 Le Lavandou
France
nulty.anna

wanadoo.fr

Jeannine and Carole serve the customers.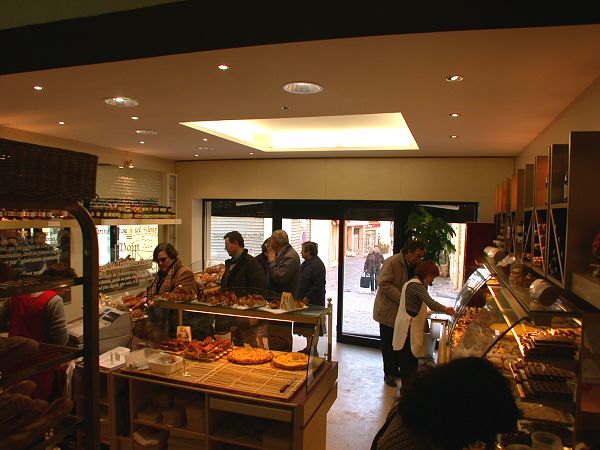 Demand is brisk.
You can see the Mediterranean from the shop.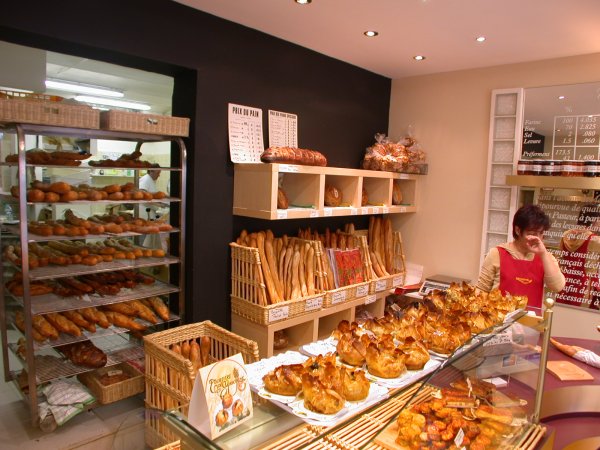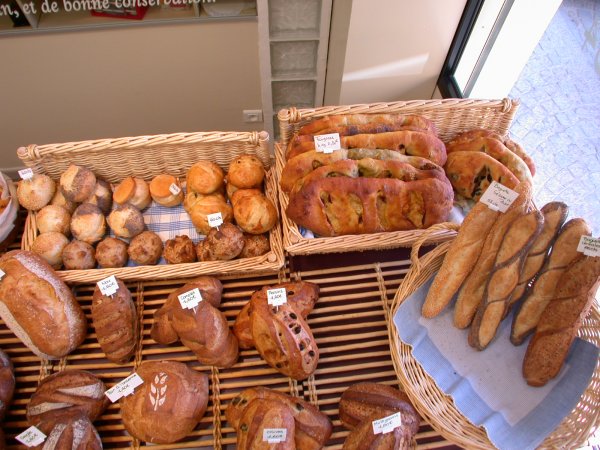 Specialty breads.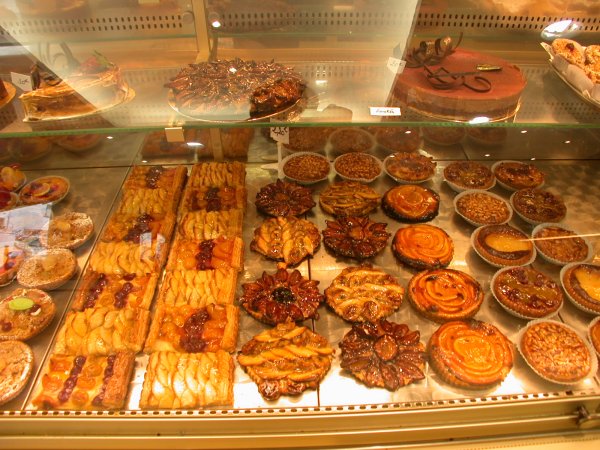 Traditional French pastries - need we say more?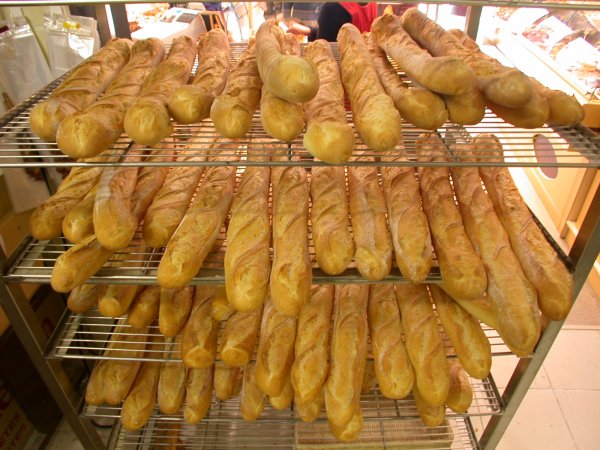 Baguettes are the staple food of France - 2,000 will go out the door on a busy day in the summer.
On the rack are baguettes made by the poolish method.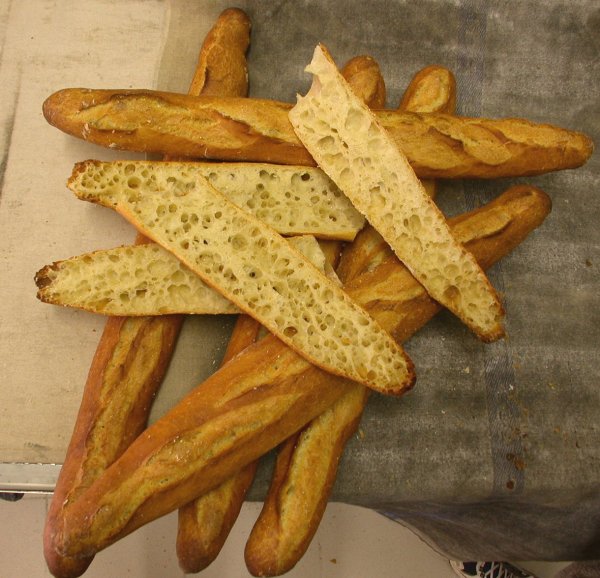 A perfectly baked baguette.
These are Retrodor baguettes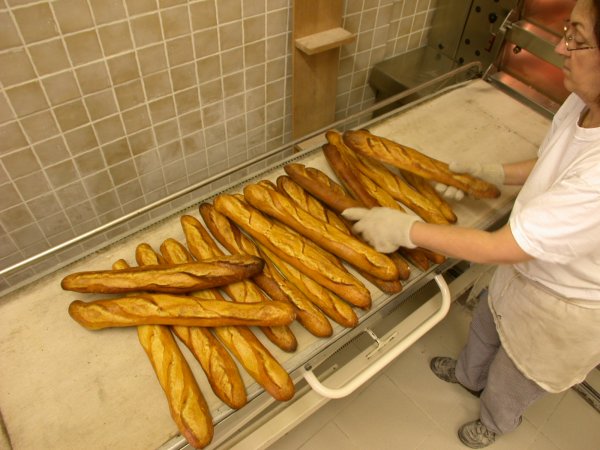 Unloading the oven.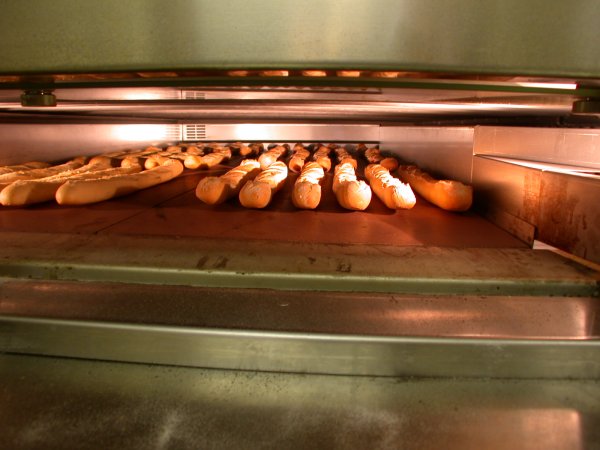 Baking.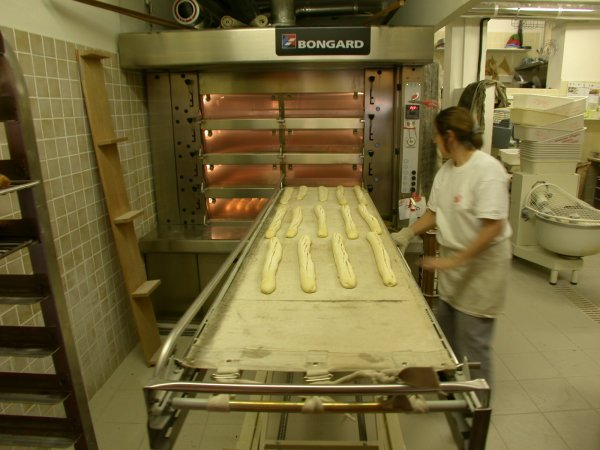 Loading the oven.
Check out construction of the oven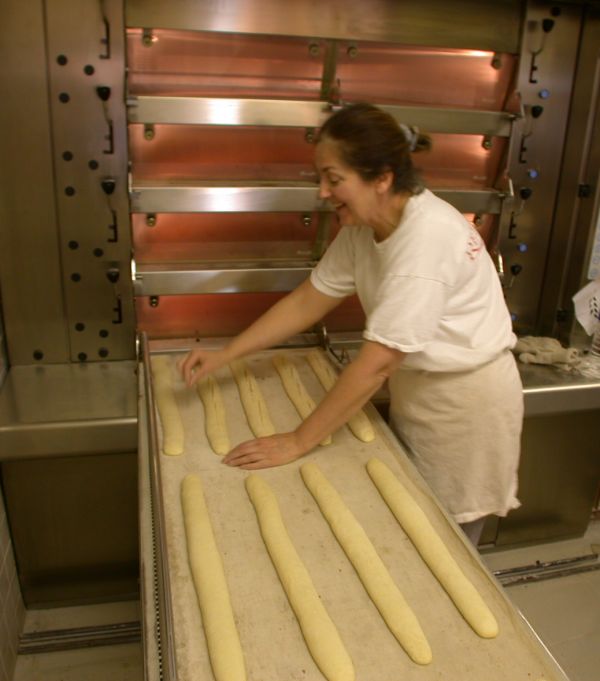 Slashing the baguettes.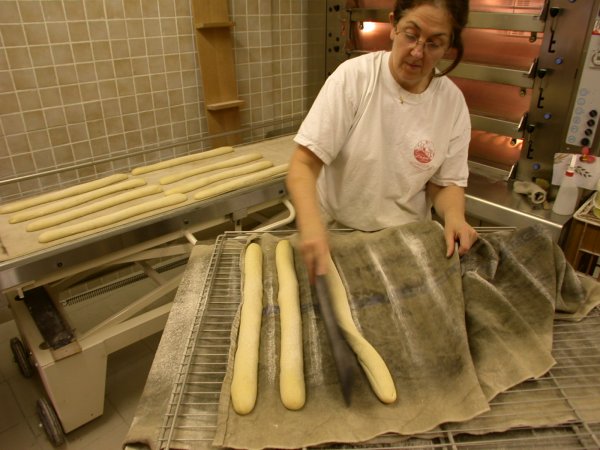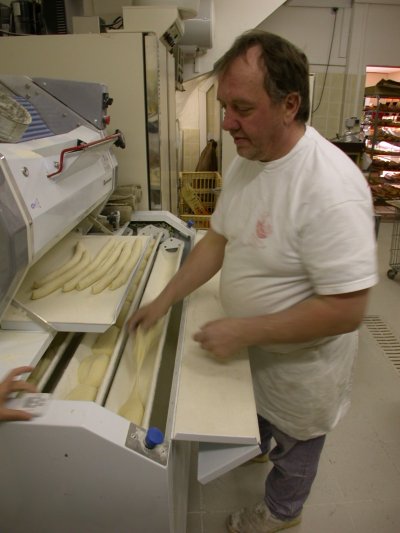 Gilles is Anna's partner, and a pâtissier (pastry master)
Here he helps out with baguettes by operating the shaper.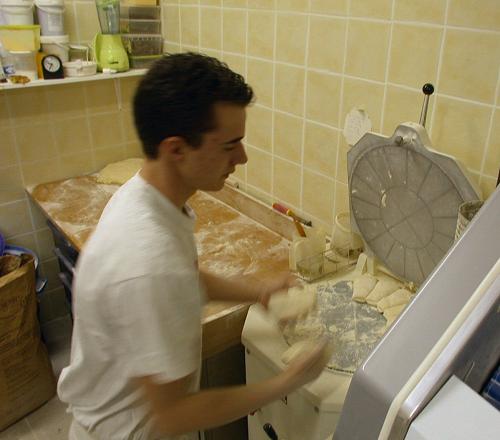 Gilles' son Frederick dividing dough for baguettes.
Frederick is Anna's "apprenti" and was recently honoured as one of the four best
young bakers in France.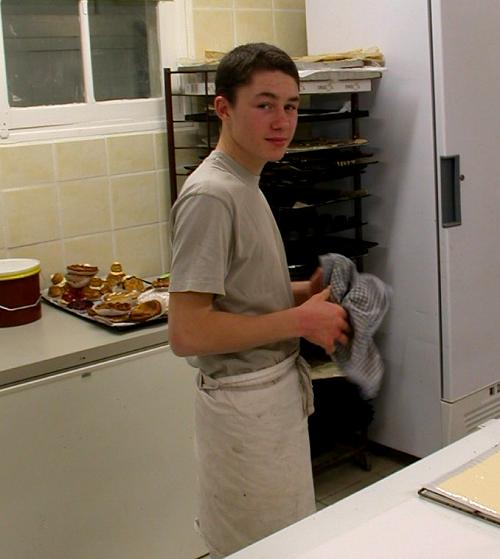 Swan is learning to make pastries.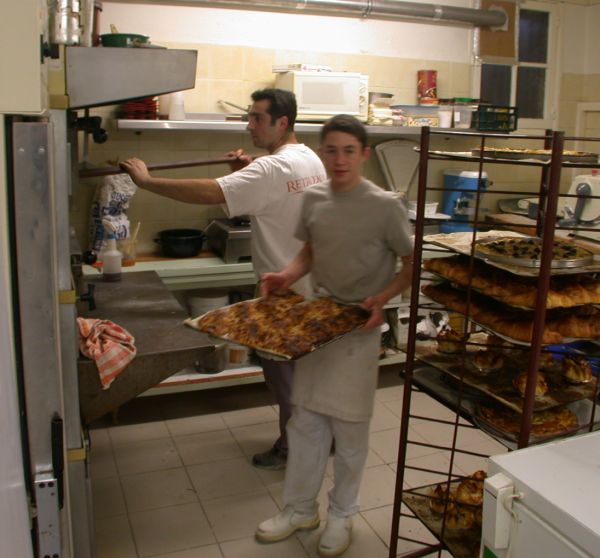 Stephane the pâtissier unloads the pastry oven.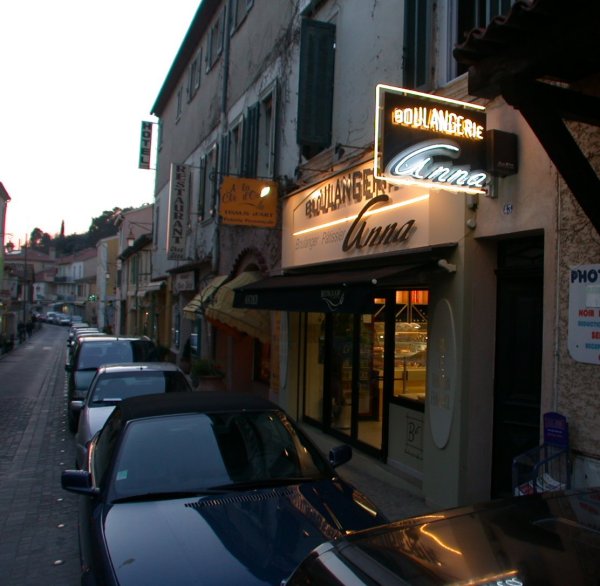 This page last updated on May 26, 2007
This page was created on March 3, 2004
Heat-Kit
Gallery
Brick Oven Page
Library
Current
Projects
Contact
Search
Bookstore
FAQ