Electric Brick Oven
Update: February 13, 2022: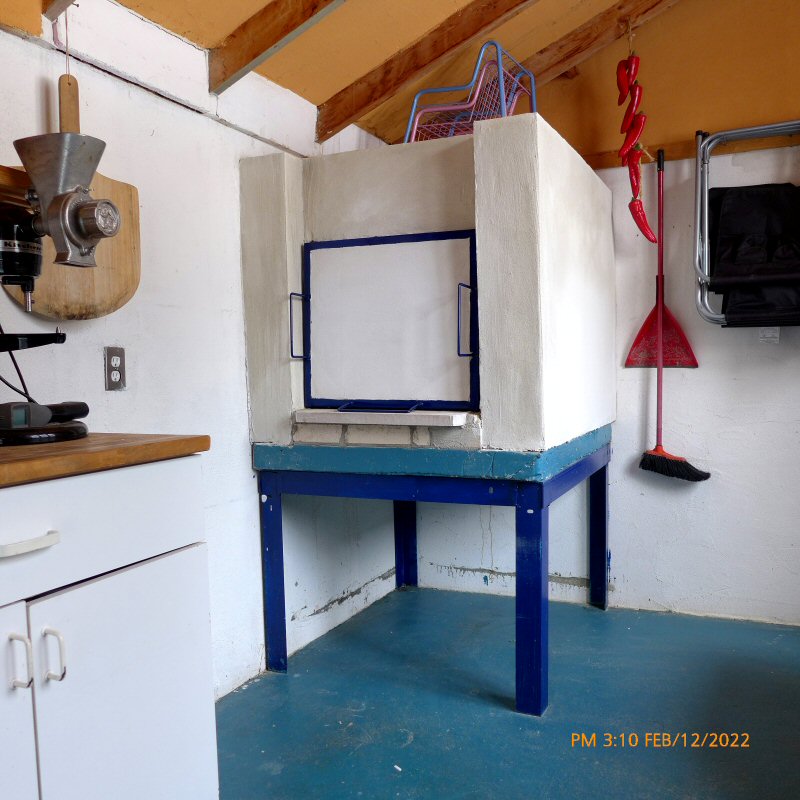 Finally got a coat of of plaster on.
Glass mesh and thinset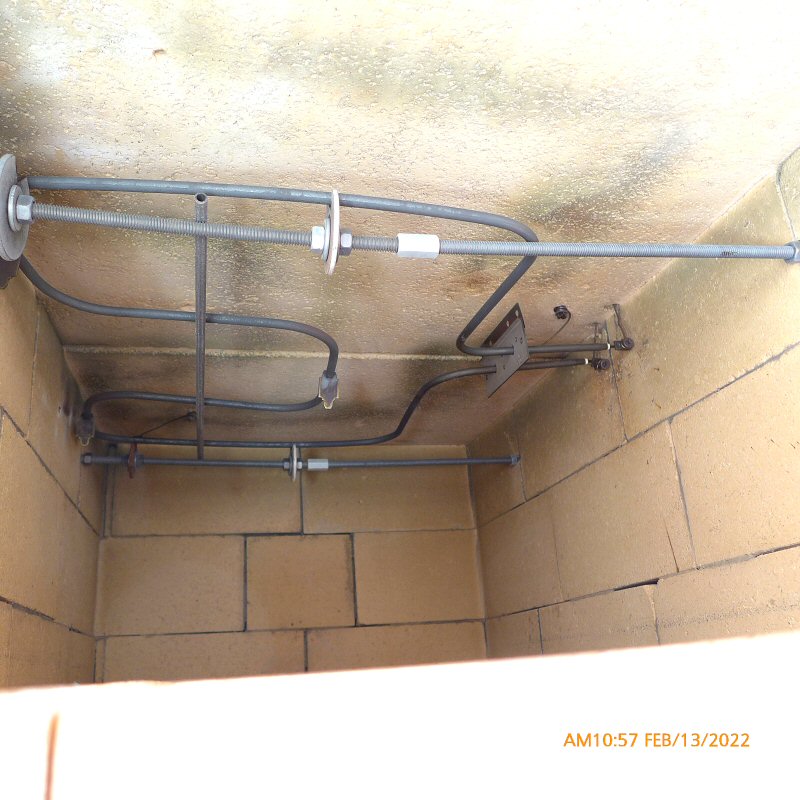 Heating element replaced, with additional support
With the original supports, the element would eventually sag in the middle
----------end of update---------original post from 1998 continues below------------------

The idea for this oven came from an annealing oven that we built.
The oven that we're building in our converted garden shed uses a 3000 watt element to heat the bricks
to baking temperature (475 - 550 deg. F). The oven element costs about $20.00 and is available at any
hardware store.
The oven is well insulated. Once it gets up to temperature, the power is shut off, and it is left to sit for a while
and "soak" in order to equalize the temperature. The oven hearth dimensions are 20" X 32", and we're aiming
for about 3 loads of bread per "charge" of heat, about 30 - 40 loaves if the bread is in pans.
Here's a sketch of the firebrick layout: (not shown is the insulation or the ceiling slab, which we will precast
from castable refractory: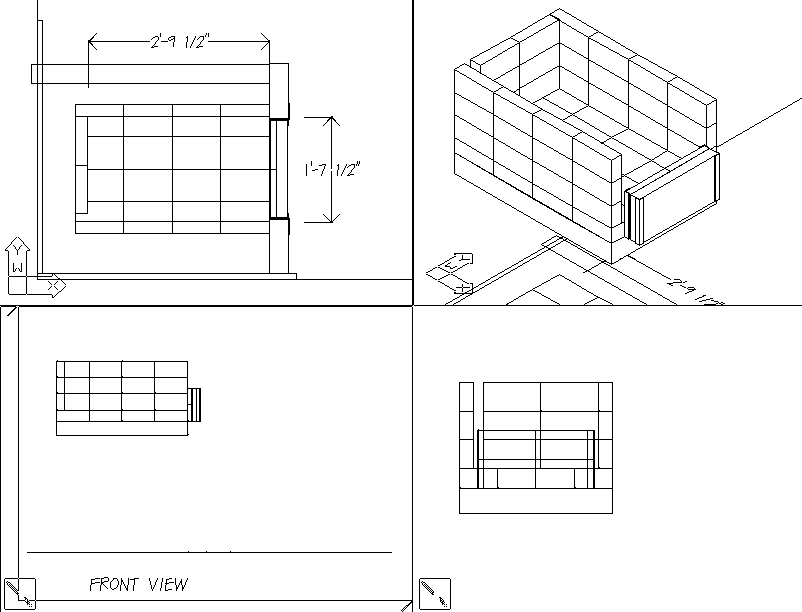 We're posting construction photos, taken with a Kodak DC 50 digital camera, and a description of the process as we
go along. To get there, click here.
This page last updated on April 3, 2023
This page created in 1998