Heat-Kit
Gallery
Brick Oven
Page

Bookstore
Library
Masonry
Heater
Mall
Current
Projects
Contact
Search
Links
FAQ
How to:
Organizing a Core Install
See also: "Tips and Tricks" Discussion with Eric Moshier, Norbert Senf and Steve Bushway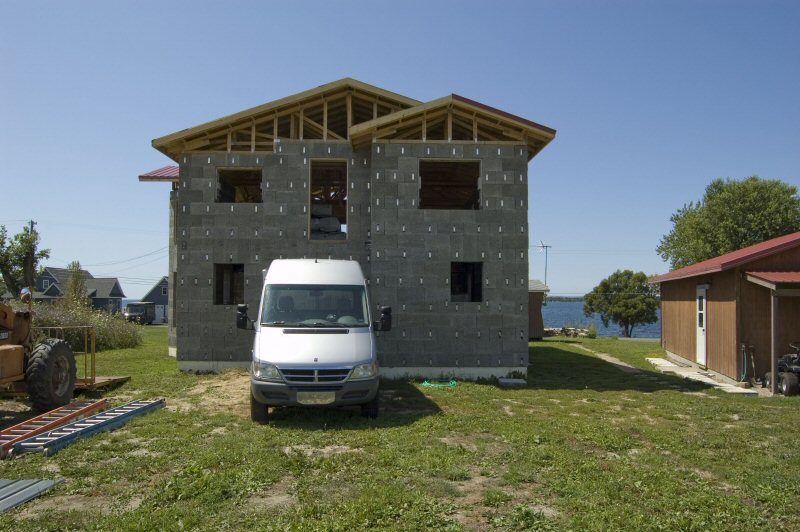 22" core kit with oven plus 200 firebricks weighs 3600 lbs.
Sprinter van has a payload capacity of 4000 lbs.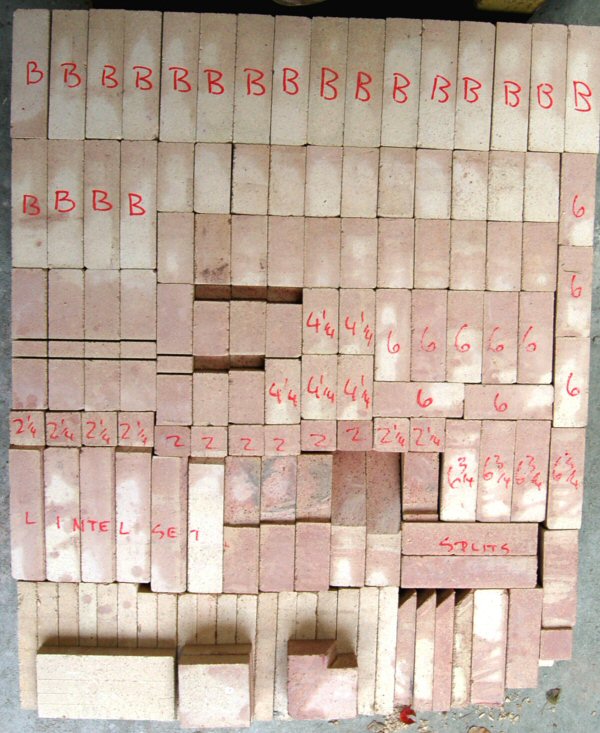 Firebricks were precut at our shop, so a wetsaw is not needed at the jobsite.
All the cuts are stacked on the top layer of the skid. This allows the mason to start the heater
while the helper finishes unloading.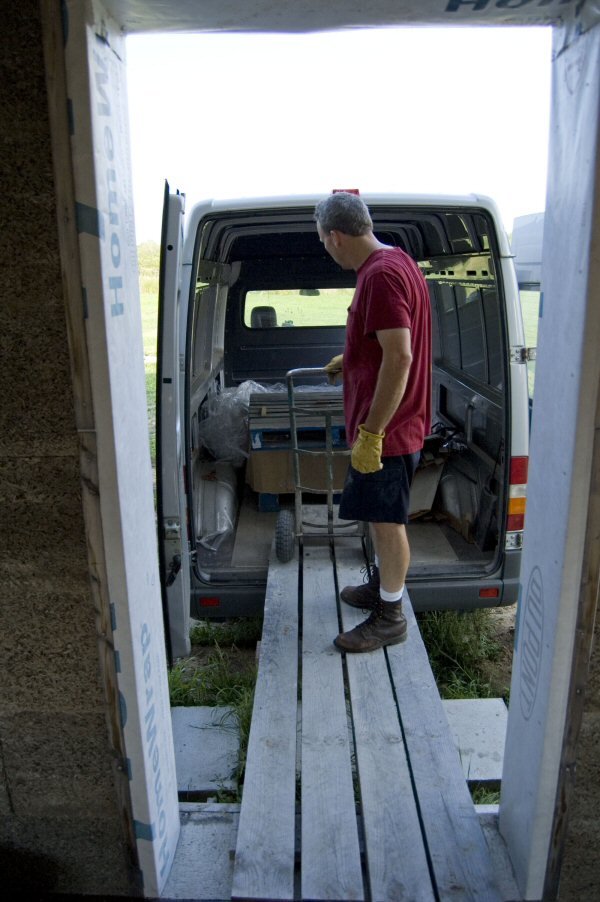 Access was easy on this job. The van deck lined right up with the door.
A hand truck saves a lot of time in unloading.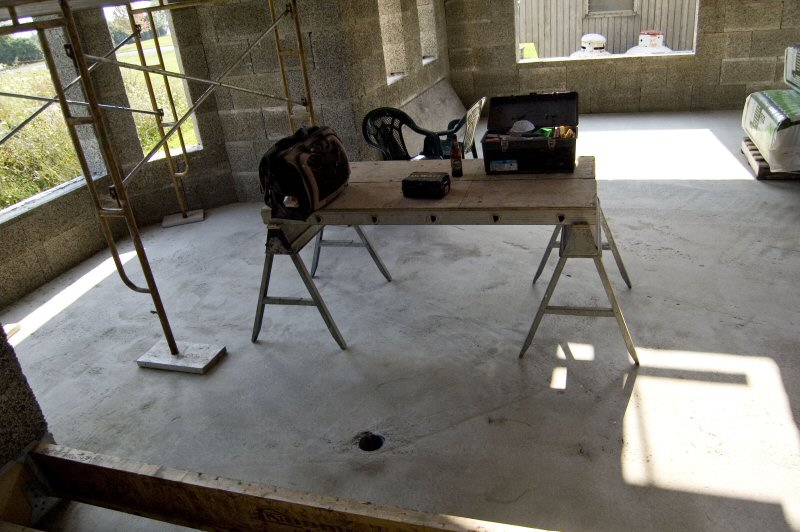 Material platform is set up first, to act as a temporary desk while we sort out the layout.
Hole in the concrete slab floor is outside air directly to the firebox. The local code official required it.
The sheet metal folding sawhorses are great. Inexpensive, very light, stable. Rated for 3,000 lbs.
Add aluminum planks, and setup is almost instant.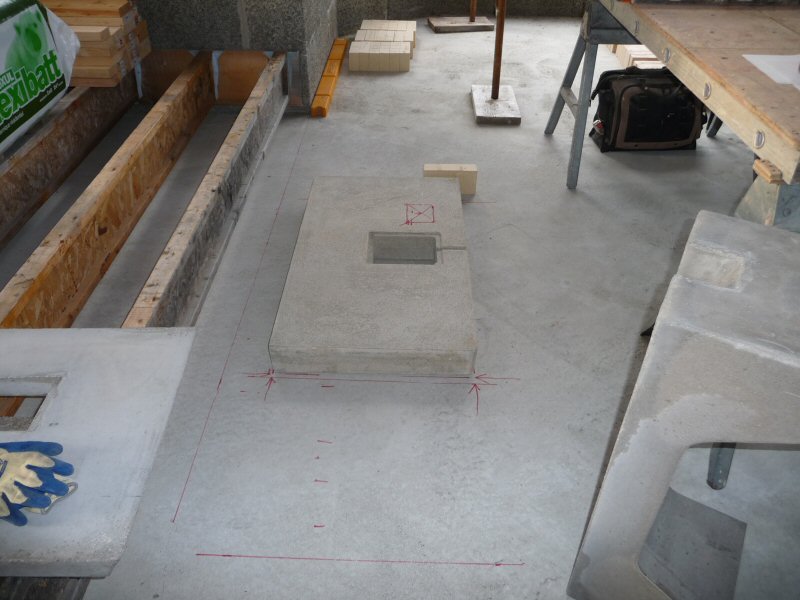 Probably the key item in the whole kit is the insulating base slab. It really speeds up the initial layout, where you can't afford any
errors.
You are always in a rush to get started, and I've had to tear down and restart a handbuilt heater bottom end more than once, due to
layout miscalculations.
The bottom end on a contraflow heater is the most complicated part. You need to locate it, figure out the chimney connection,
cleanout locations, maybe a heated bench layout, etc.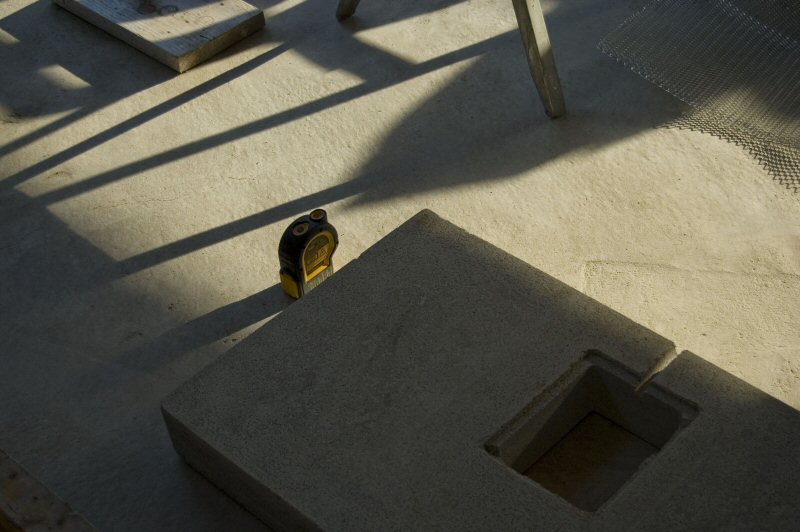 This DeWalt laser plumb bob is worth its weight in gold. Alex Chernov introduced me to it.
You always need to double check the chimney location through the trusses, etc.
No more ladders, plumb bobs, etc.
It would be great to figure out a way to use 4 of them to give you corner plumb lines for the facing ;-)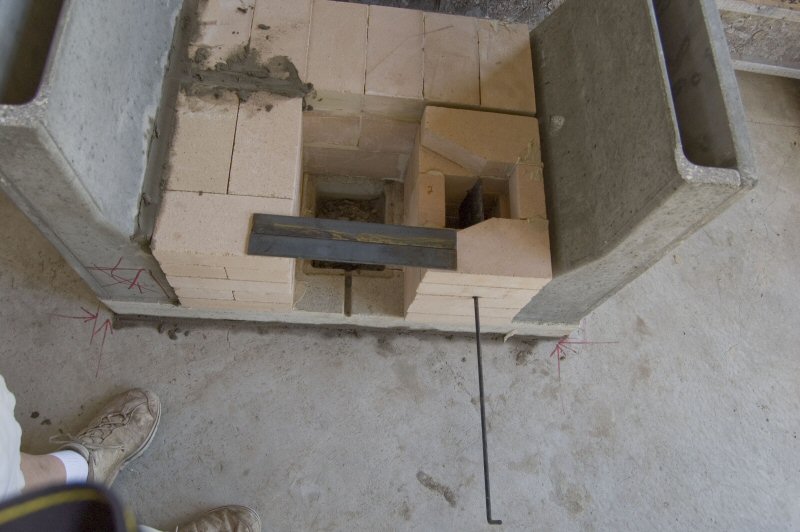 Outside air setup.
A custom pivoting plate air shutoff is installed. The air enters the ashbox, just below the firebox floor.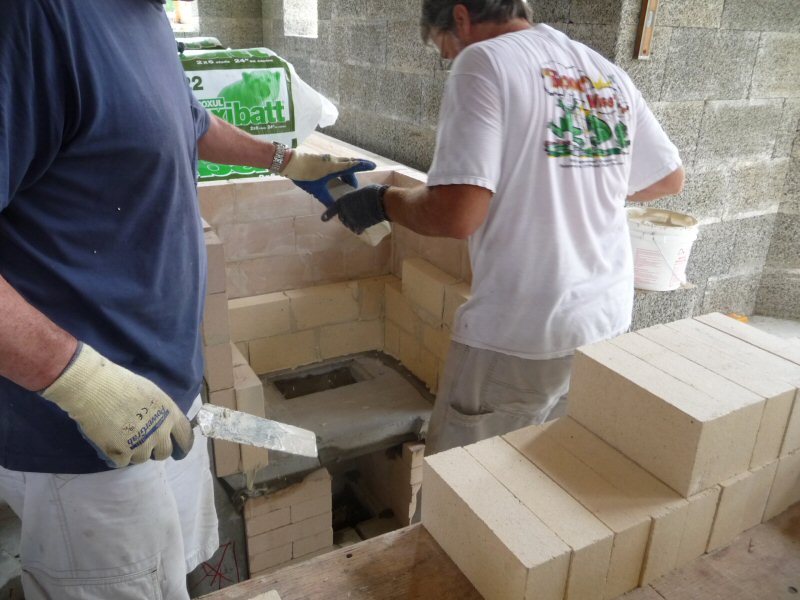 MHA member Dan Pike was the other mason on this install.
For the firebox liner, the bond starts on one side, so two masons can't lay bricks at once.
I am dipping the bricks, and handing them off to Dan.
We were both experienced on this, and well co-ordinated. The layup for the firebox liner took about 5 minutes.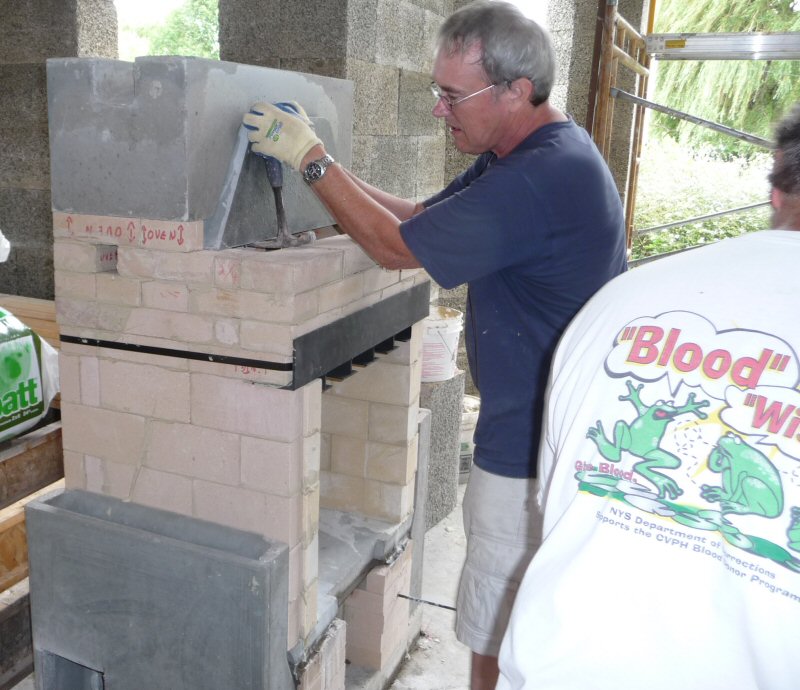 Shimming the oven back insert for the correct clearance with the large oven casting.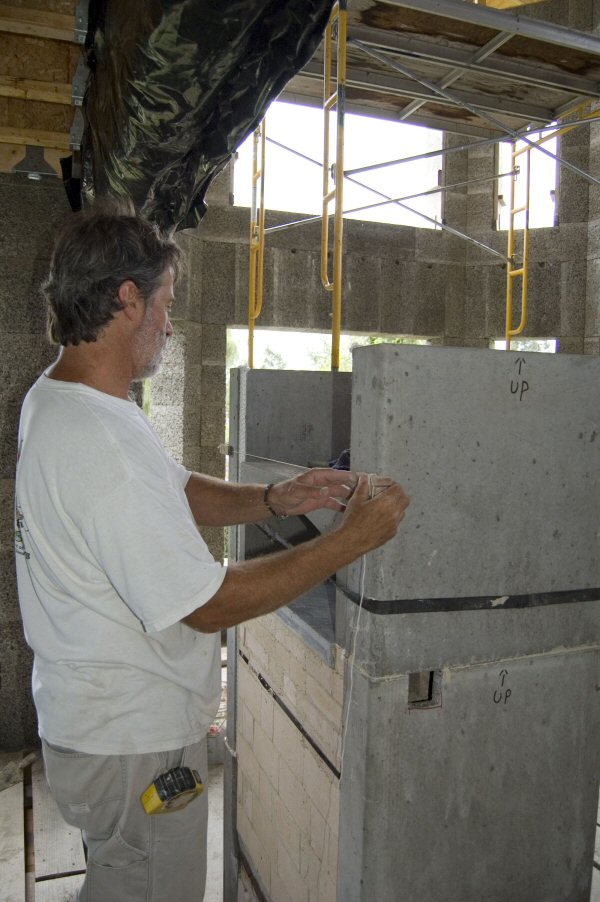 The Heat-Kit has a height adjustment course right here, and Dan shows me his easy way to do it,
using line blocks and a line.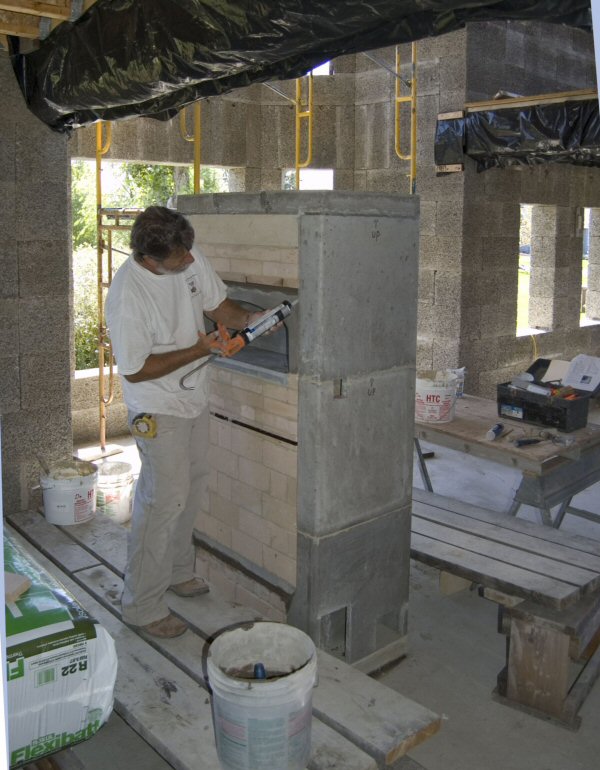 Finishing up the core.
"Tips and Tricks" Discussion with Eric Moshier, Norbert Senf and Steve Bushway

This page last updated on September 30, 2009
This page created on August 20, 2009
---
Heat-Kit
Gallery
Brick Oven
Page

Bookstore
Library
Masonry
Heater
Mall
Current
Projects
Contact
Search
Links
FAQ
Back to: