Heat-Kit
Gallery
Brick Oven Page
Library
Current
Projects
Contact
Search
Bookstore
FAQ
Trip to France, 2005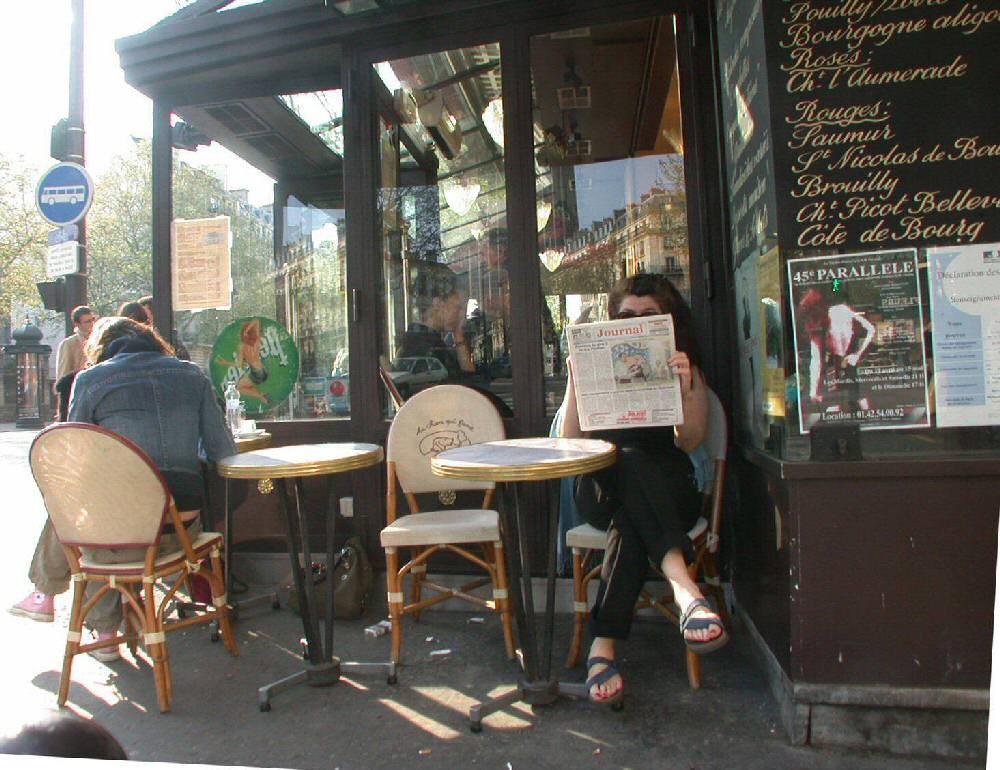 Sidewalk cafe in Paris.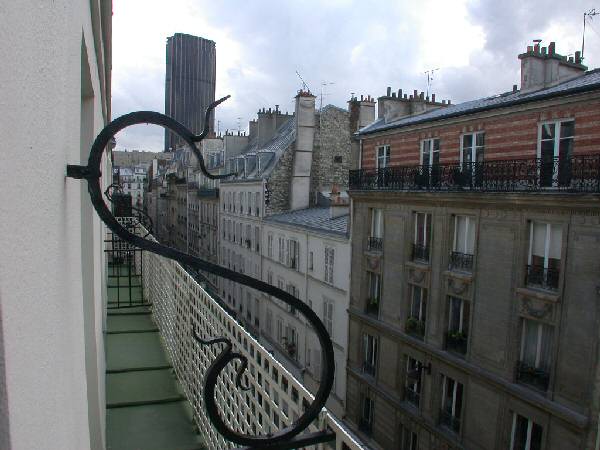 View from the hotel room window. It was in the 6th arrondissement, on the left bank near Invalides, 10 min
walk from the Eiffel tower.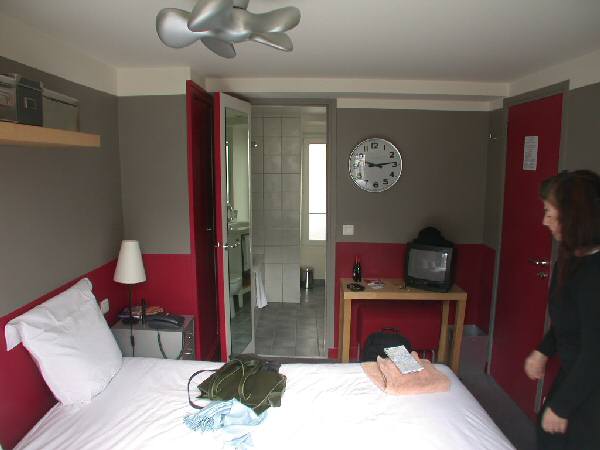 Small but modern boutique hotel room.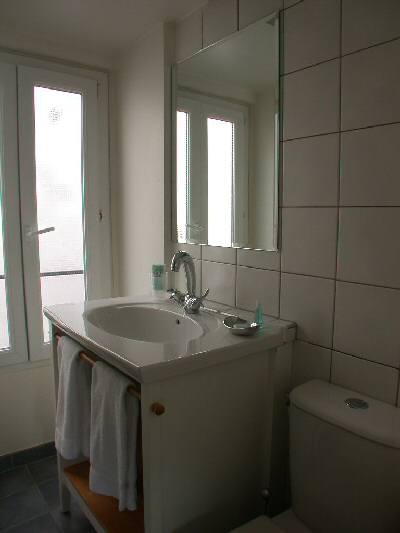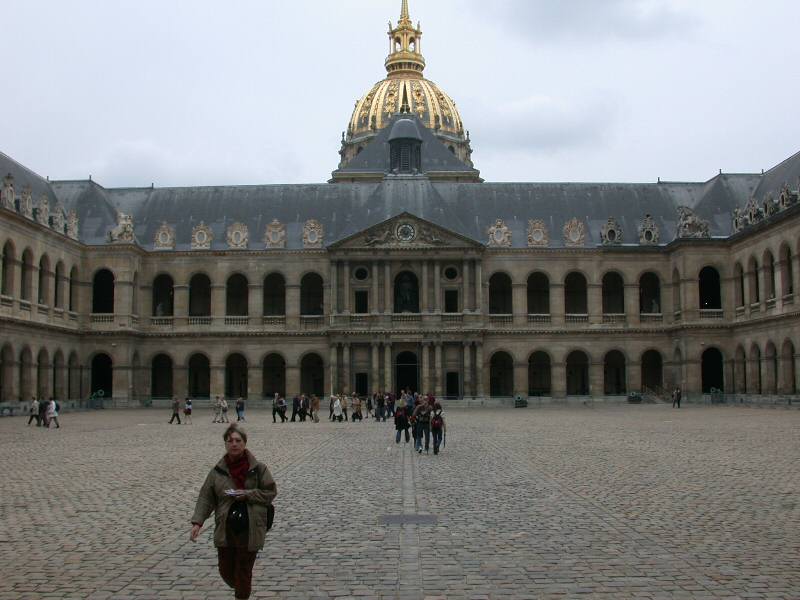 Hopital des Invalides.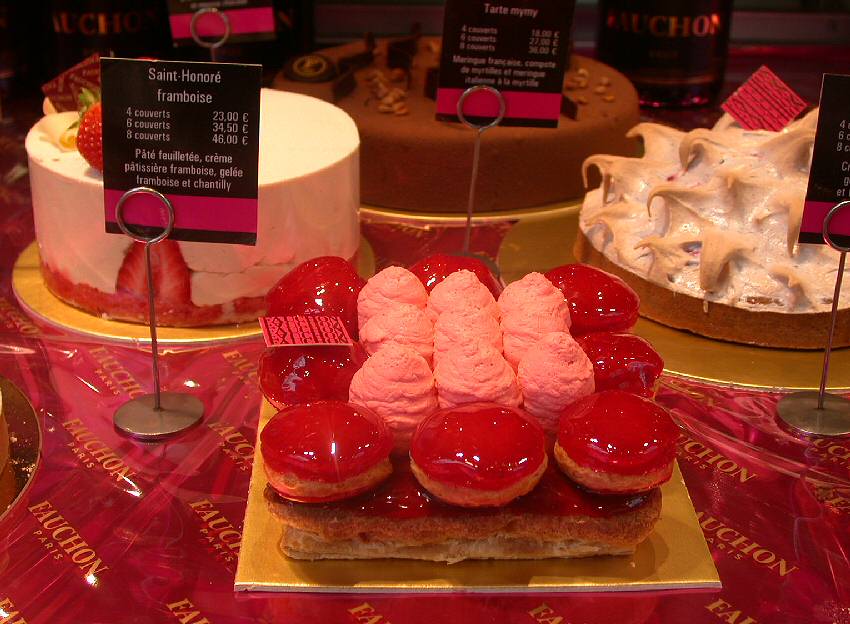 (Left) strawberry cake for eight. 74 dollars. Bet its good!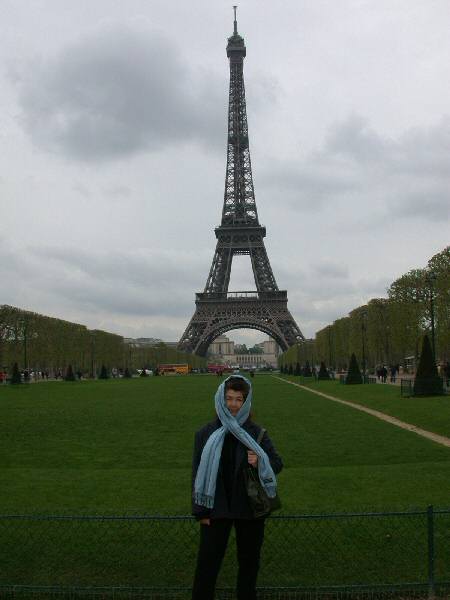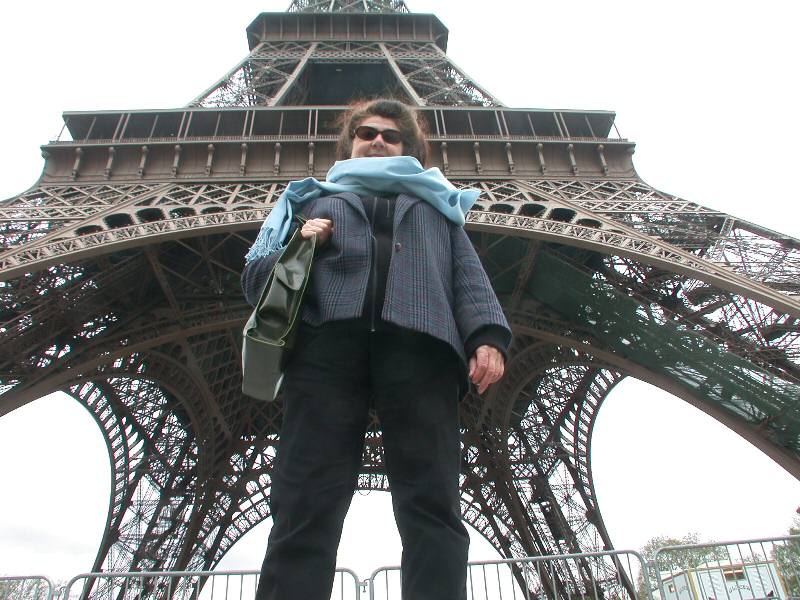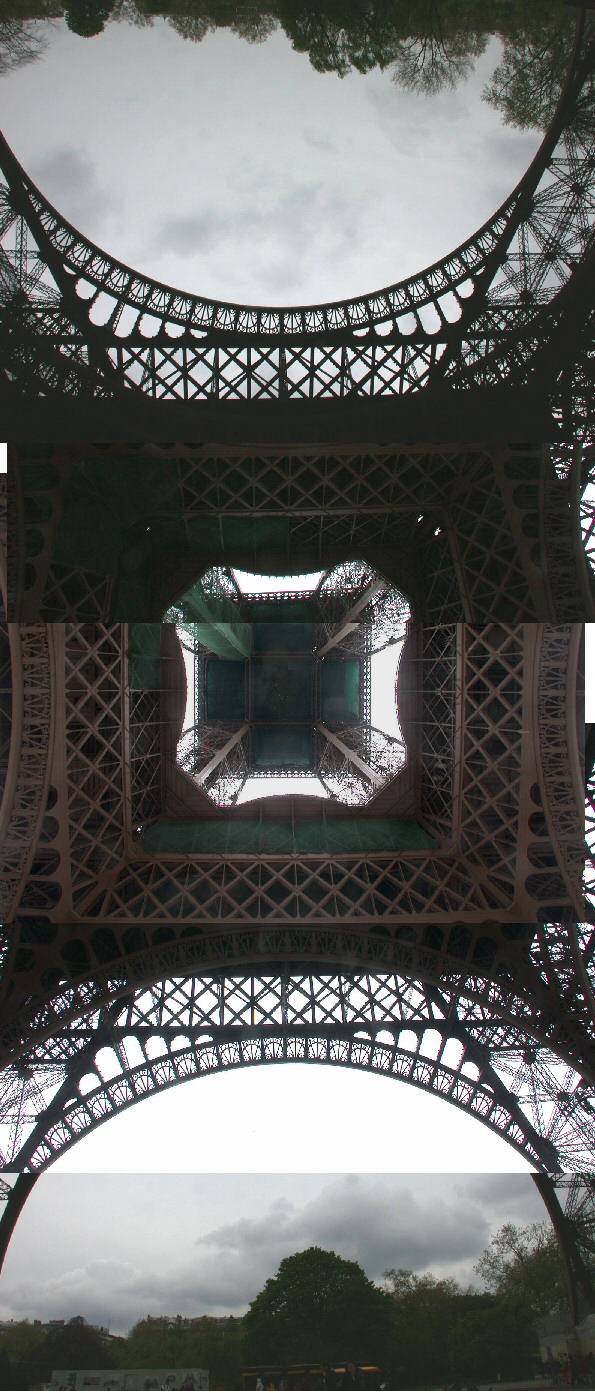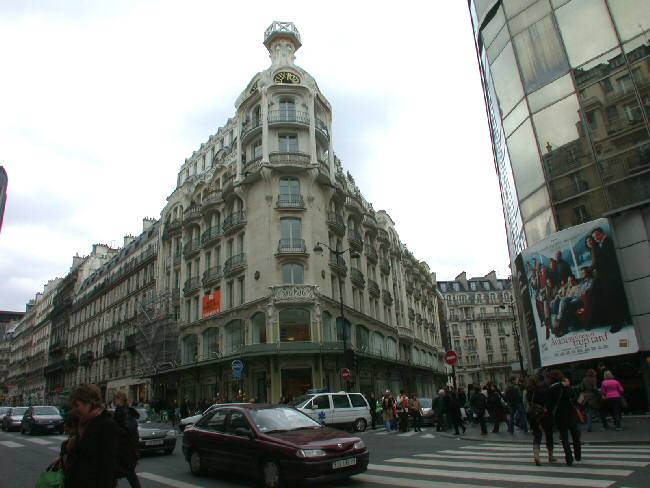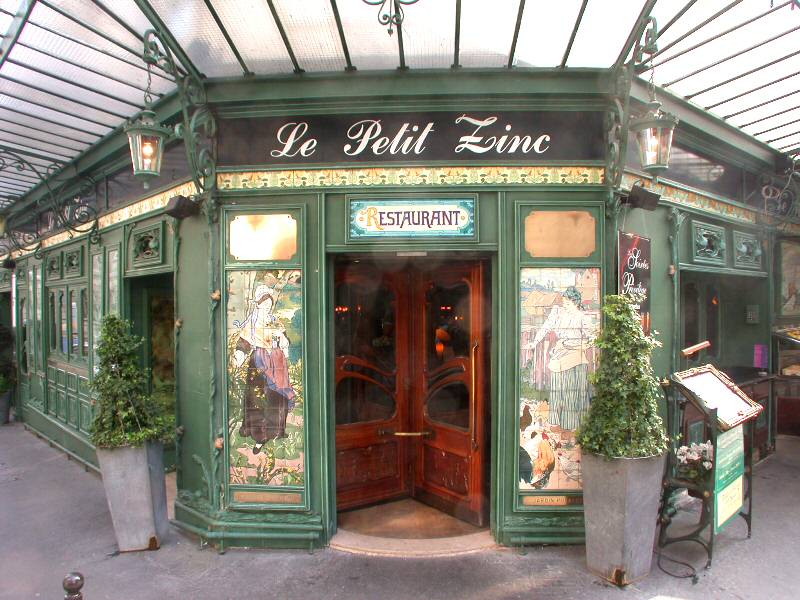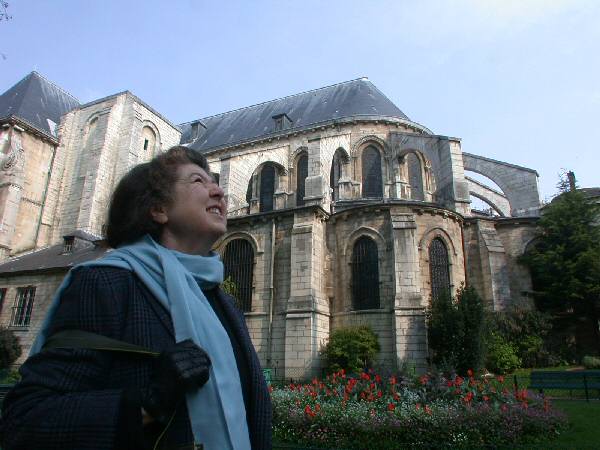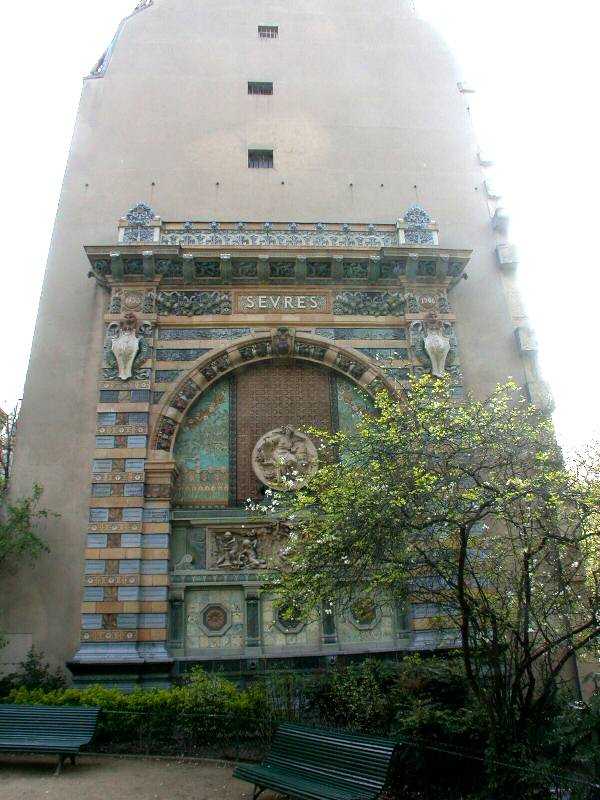 Sevres porcelain facade in the Latin Quarter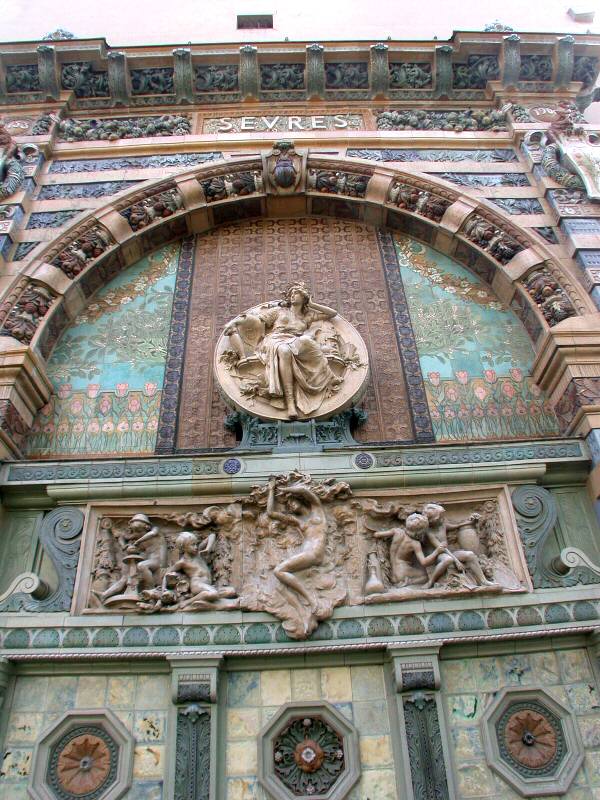 Art deco apartment building with a cleaned facade.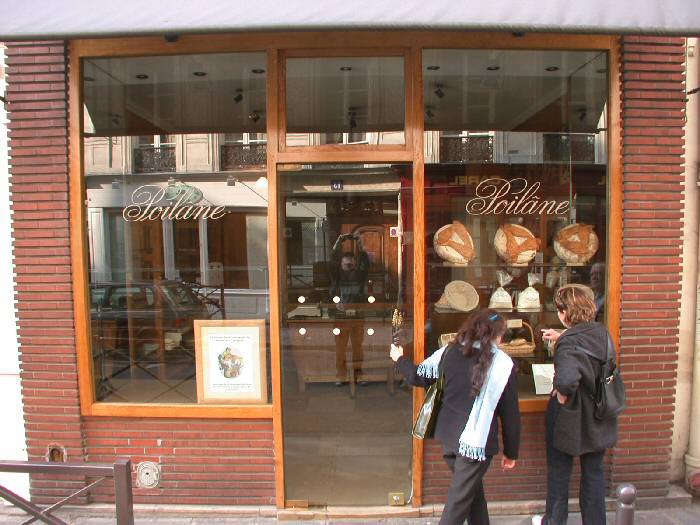 Visit to Poilane's in the rue Cherche Midi.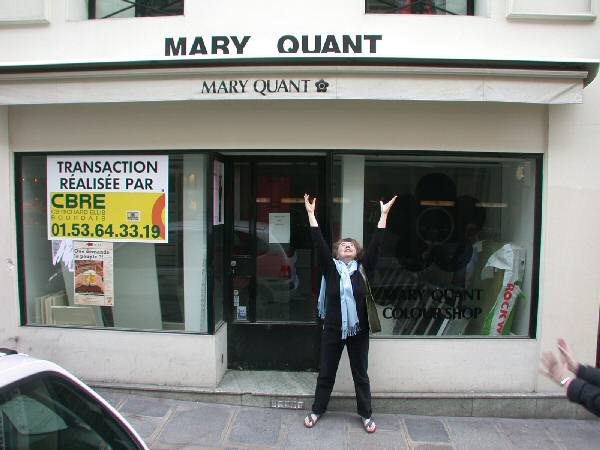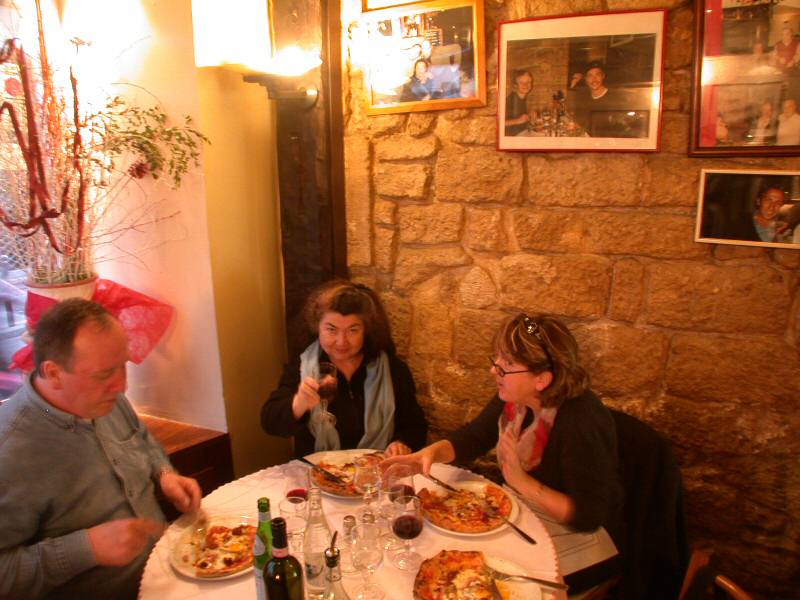 Great wood fired pizza at Santa Lucia, around the corner from Poilane in the Latin Quarter.
Gwynneth and Brad in the photo on the wall.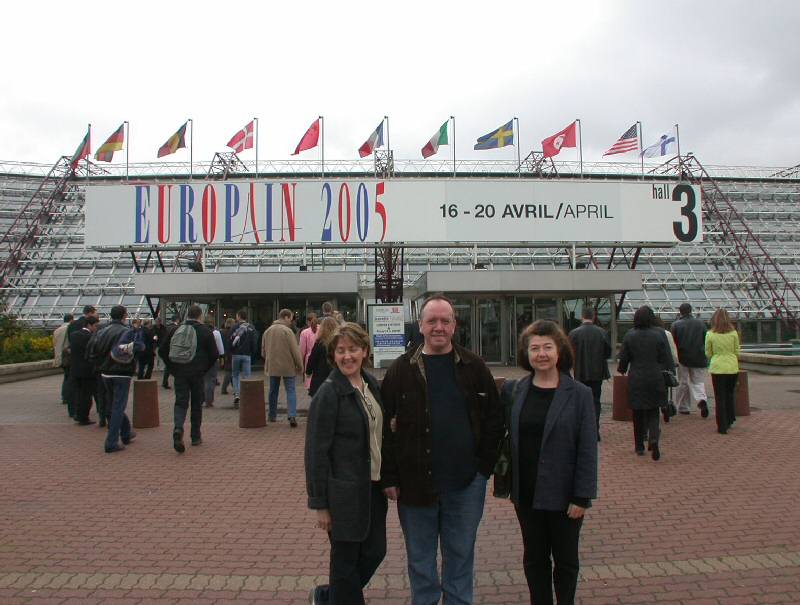 Europain 2005. Huge bakery show held every three years on the outskirts of Paris at the halle des expositions.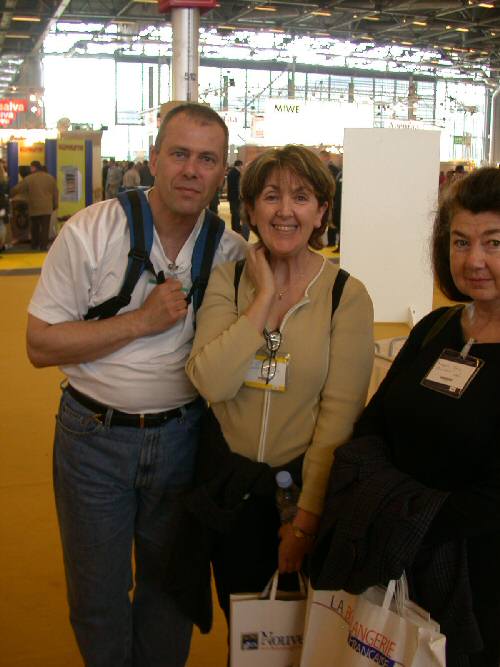 Anna ran into her friend Henry from Vancouver.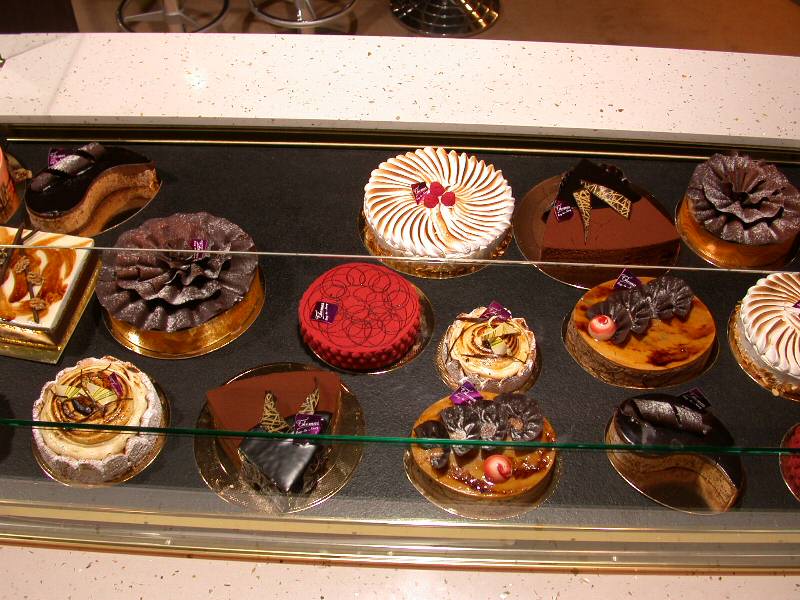 The pastry show.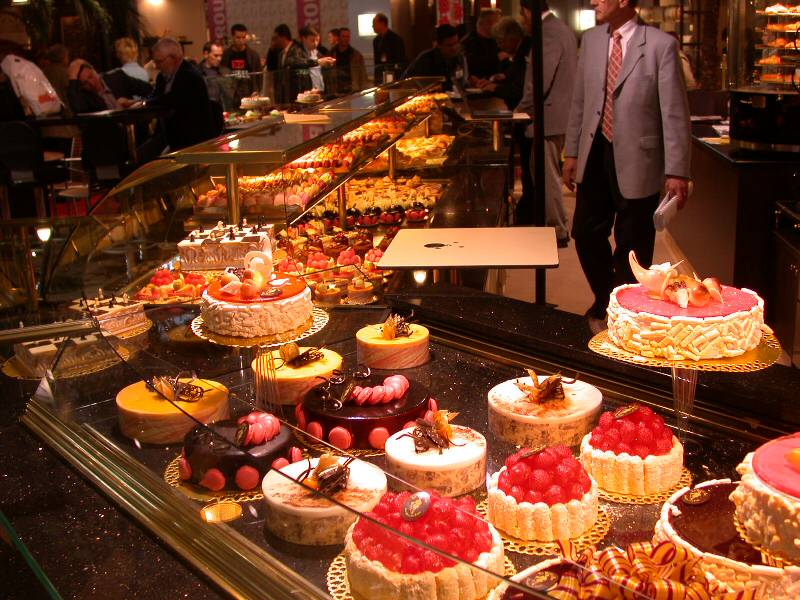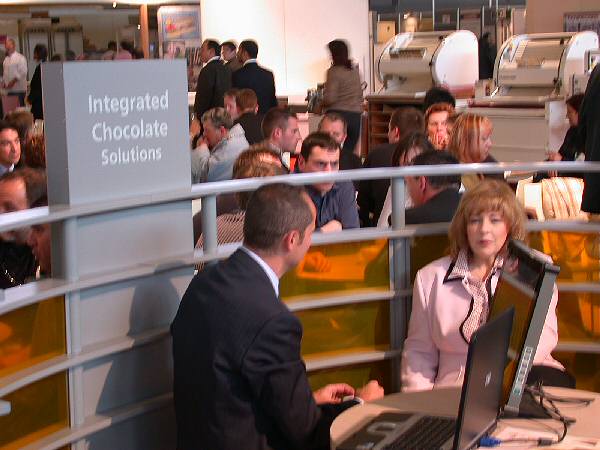 Integrated Chocolate Solutions --- who knew?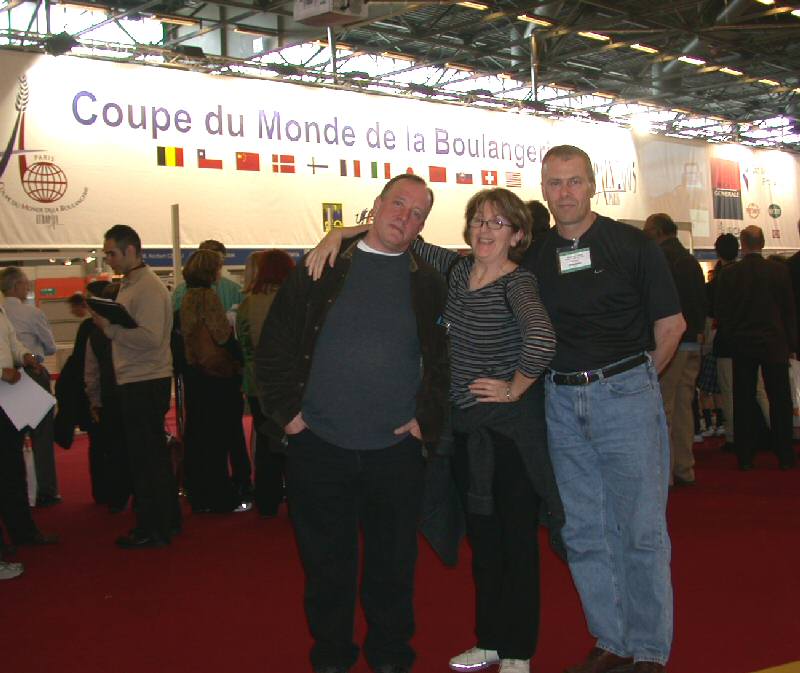 World Cup of Baking, held every three years. The olympics of bread.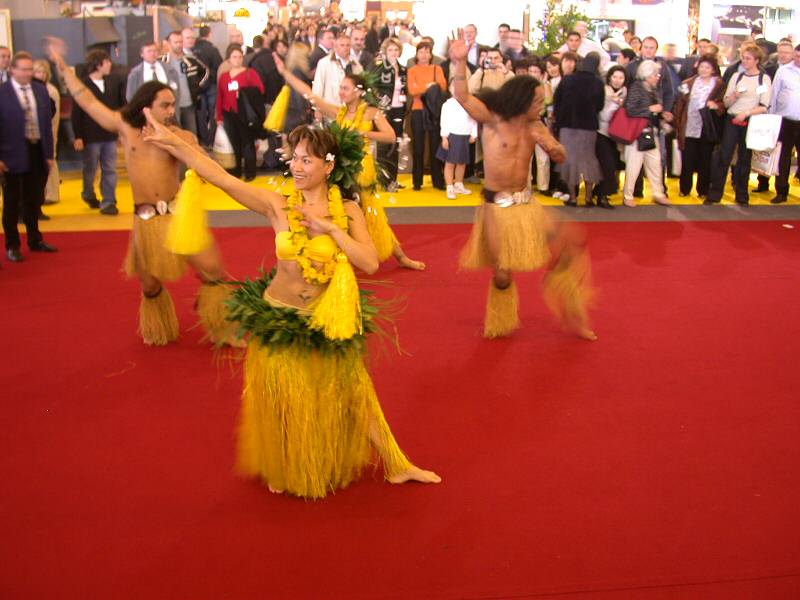 Balinese dancers, of course.

The Japanese won 3rd place, the French 2nd, and the Americans 1st. The coach for the American team was one of Anna's teachers.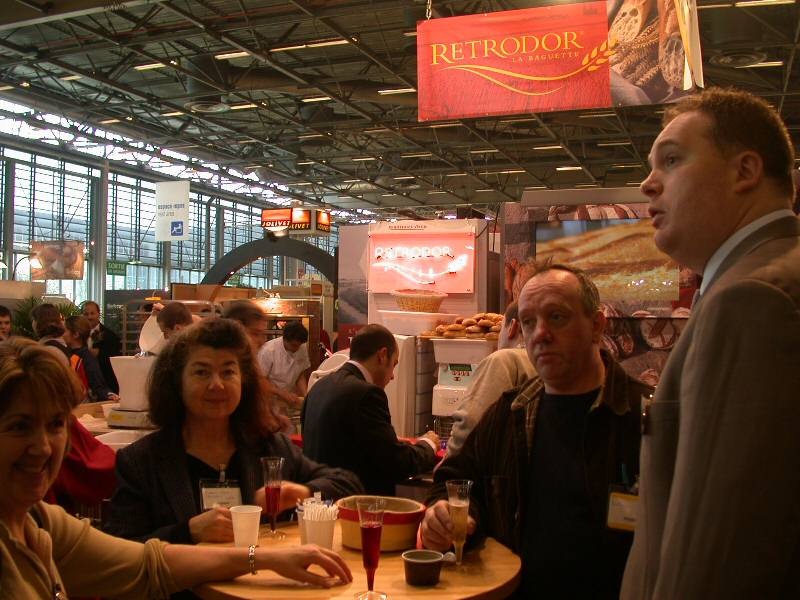 Anna's flour supplier, Viton (located at Chartres).
Drinking champagne with Cassis (black current liqueur, made near the Riviera)

Art nouveau subway entrance.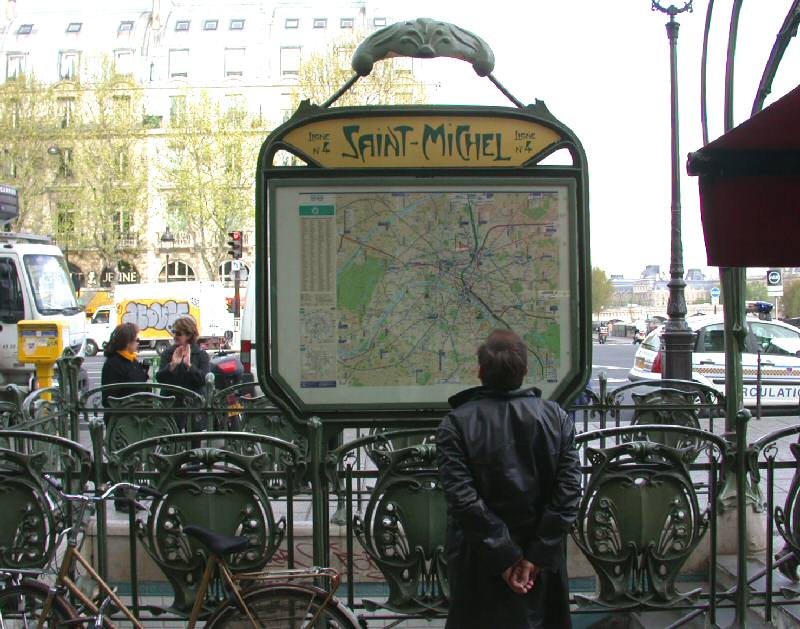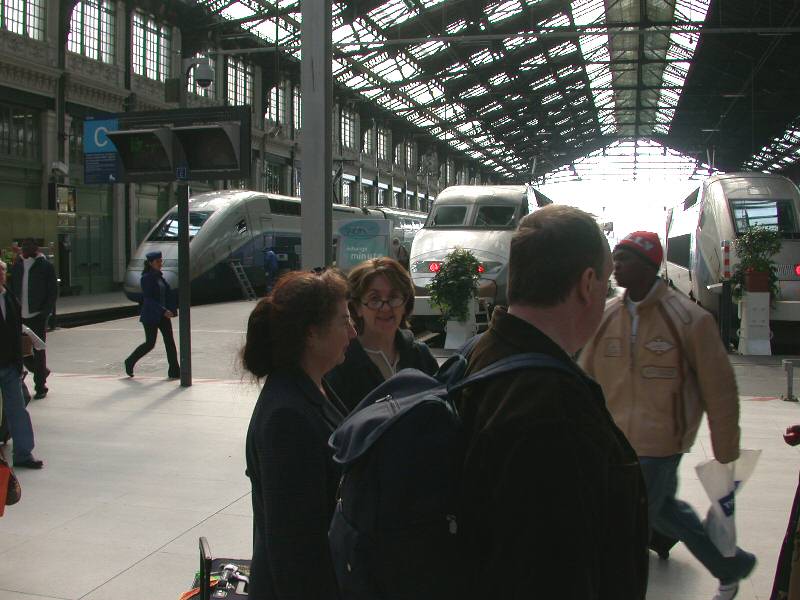 Waiting for the southbound train.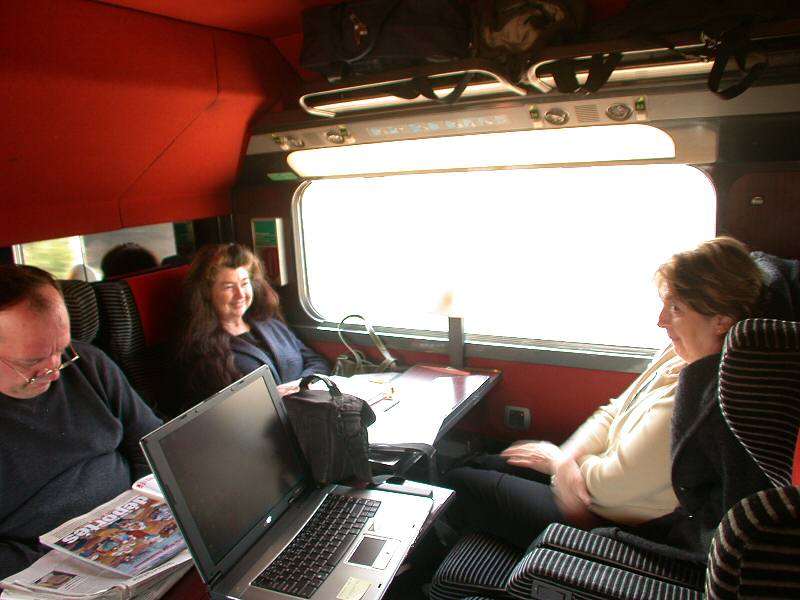 It travels at about 150 mph, and takes 4.5 hours to get to Toulon.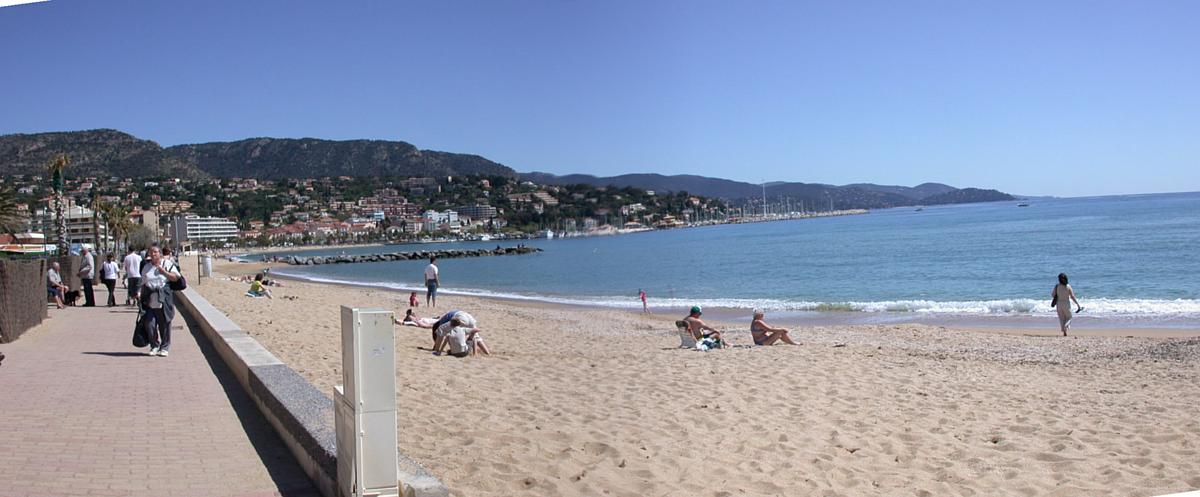 Le Lavandou (scroll right). One of the 12 beaches.

View from Anna and Gilles' balcony. (scroll right)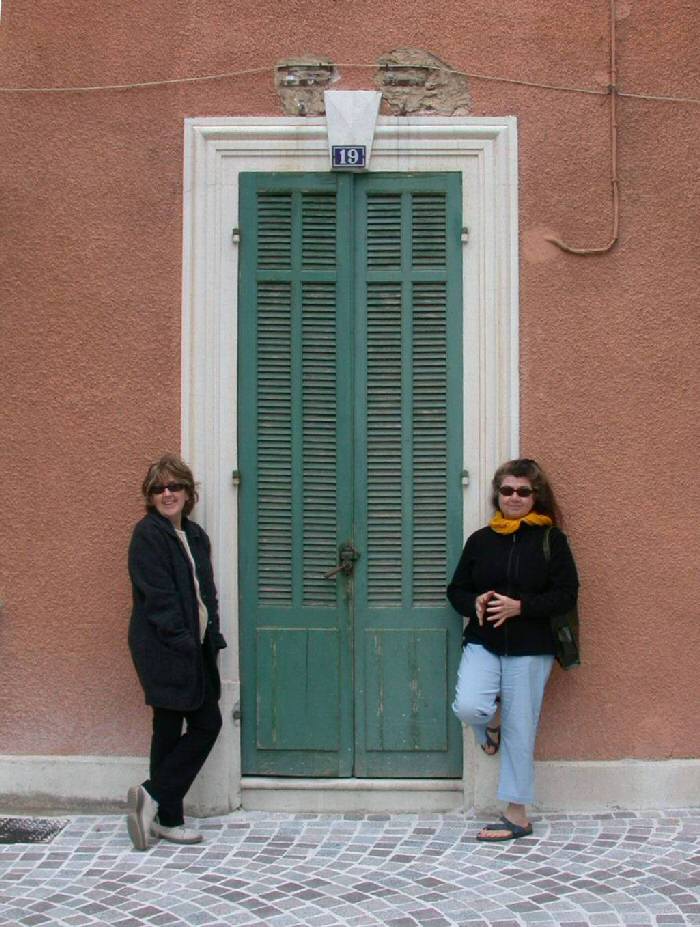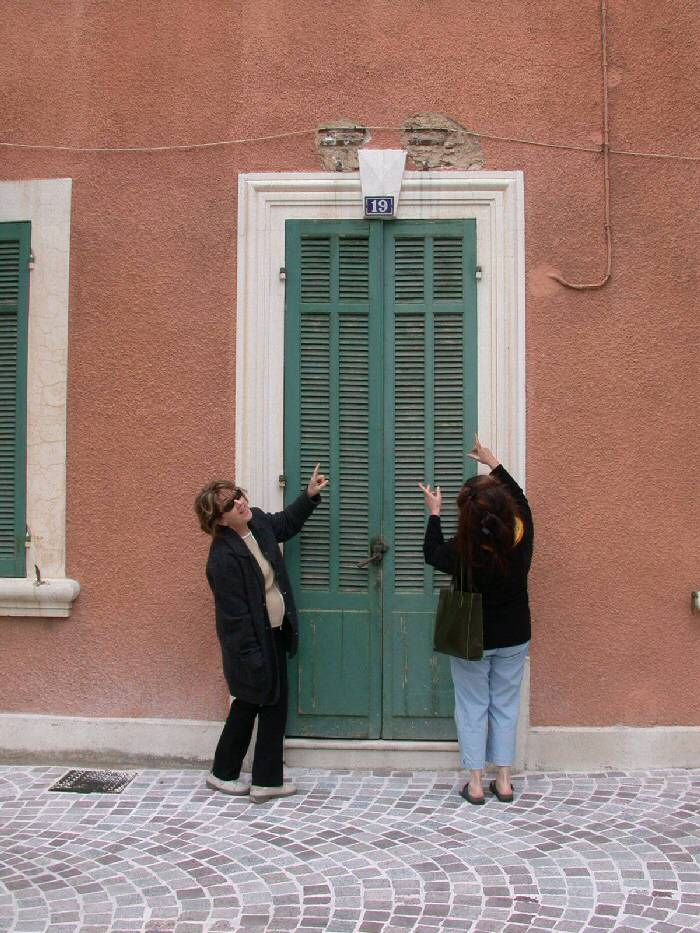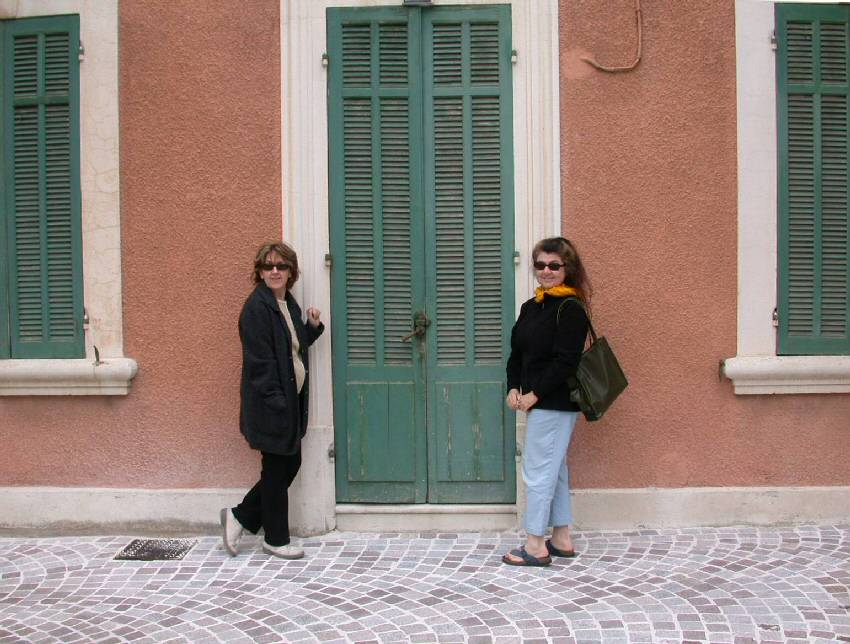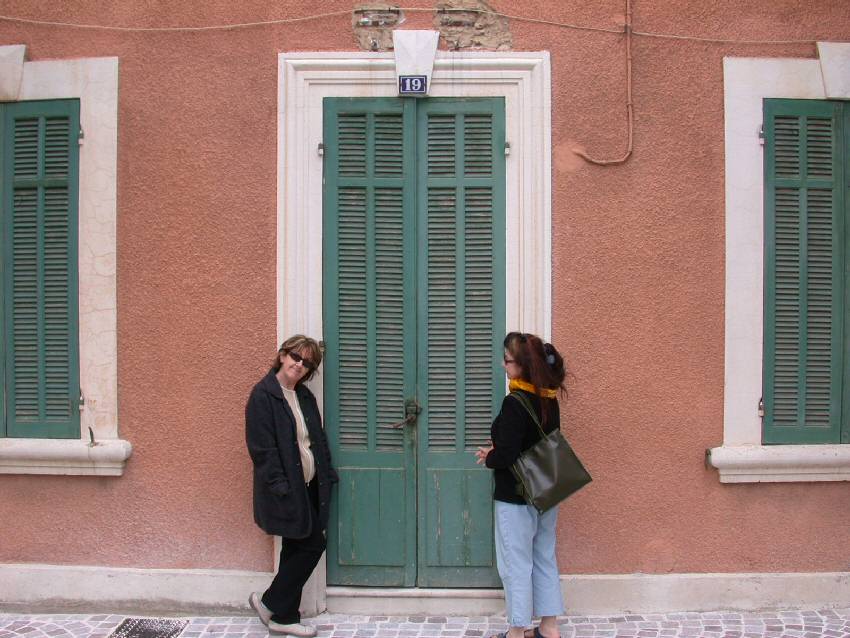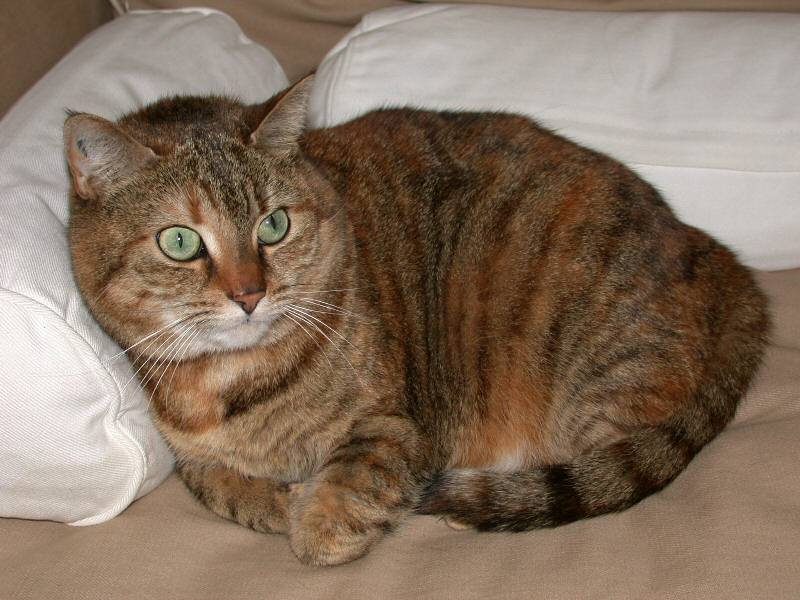 Pompernet the bakery cat, formely of Paris.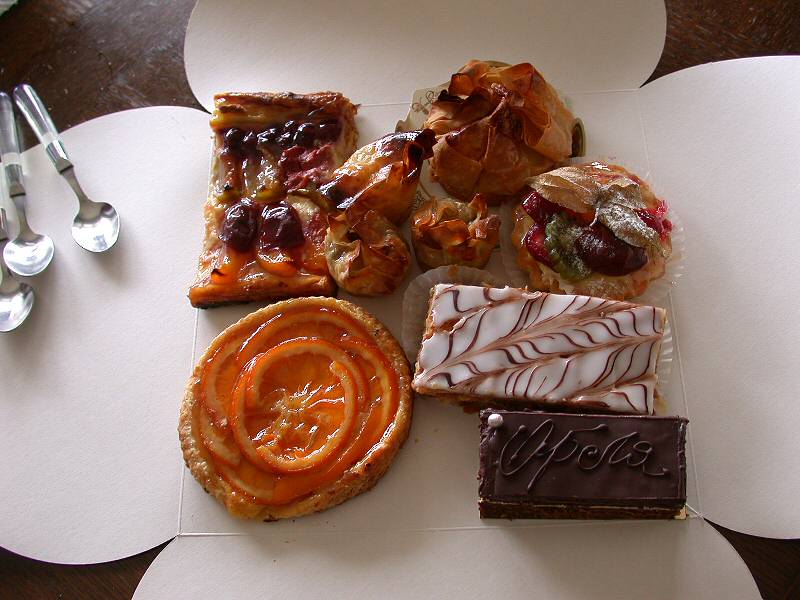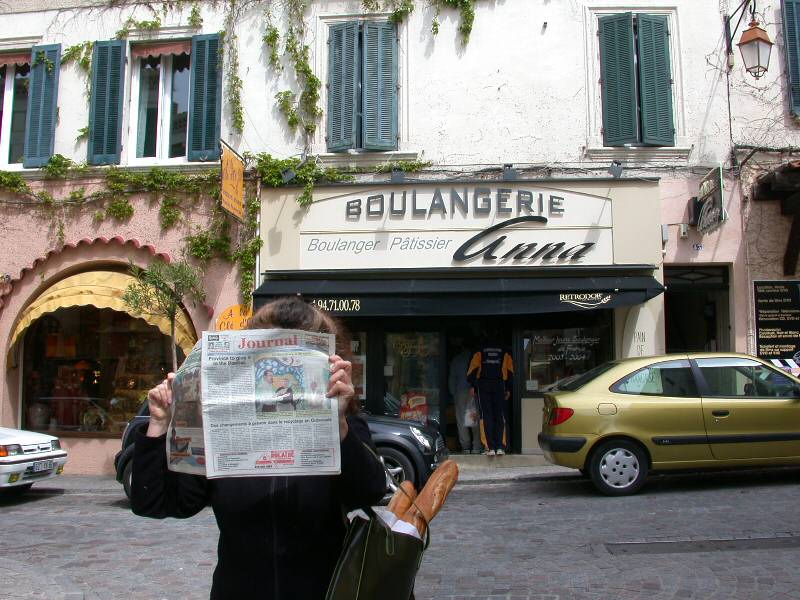 Boulangerie Anna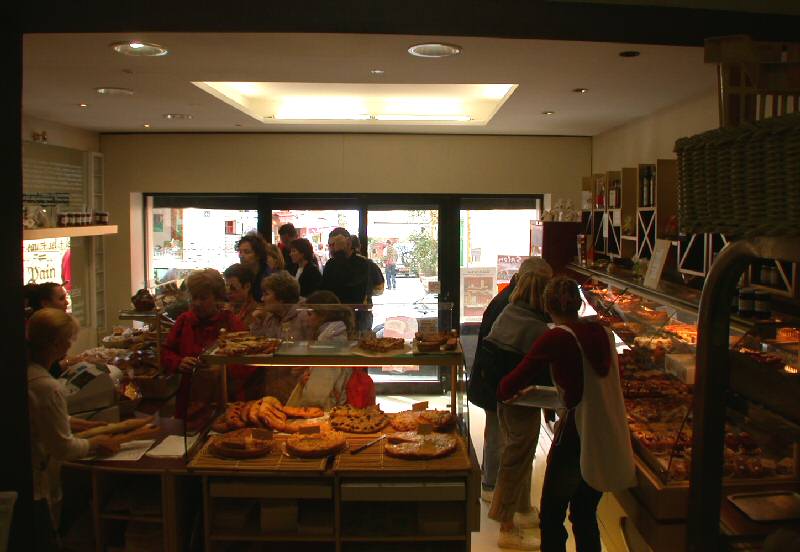 Line up at the bakery on a Saturday morning. You can see the Mediterranean through the window.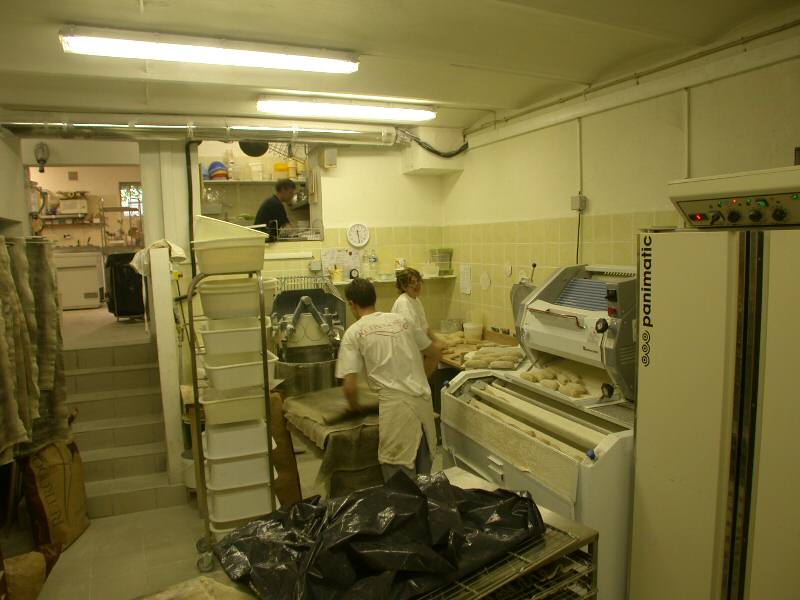 Anna and Frederic working hard.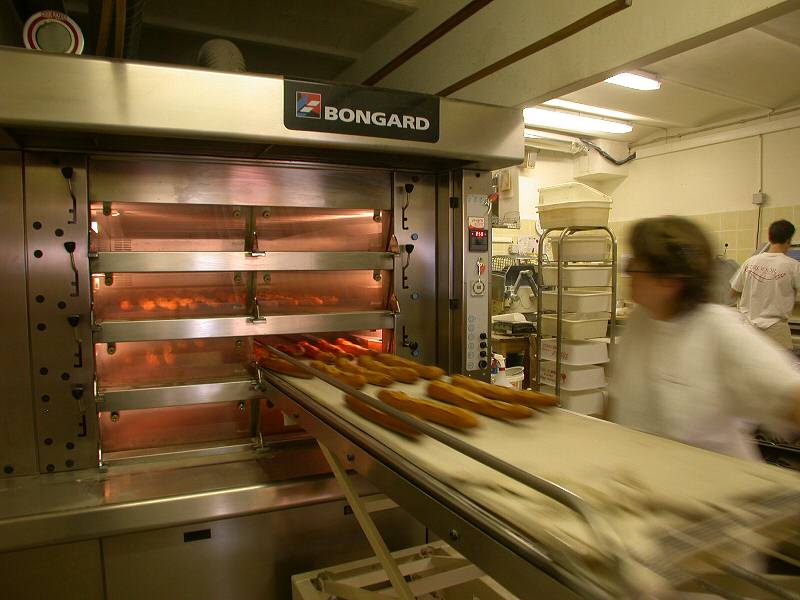 Taking out a load of baguettes.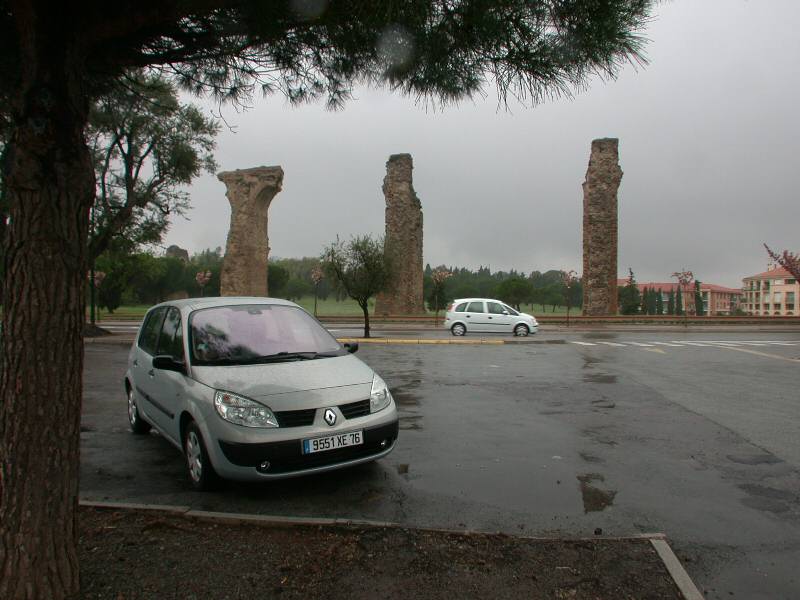 Our rental car, a Renault Scenic turbo diesel. Roman aqueducts in the background, west of St. Tropez, close to Cannes.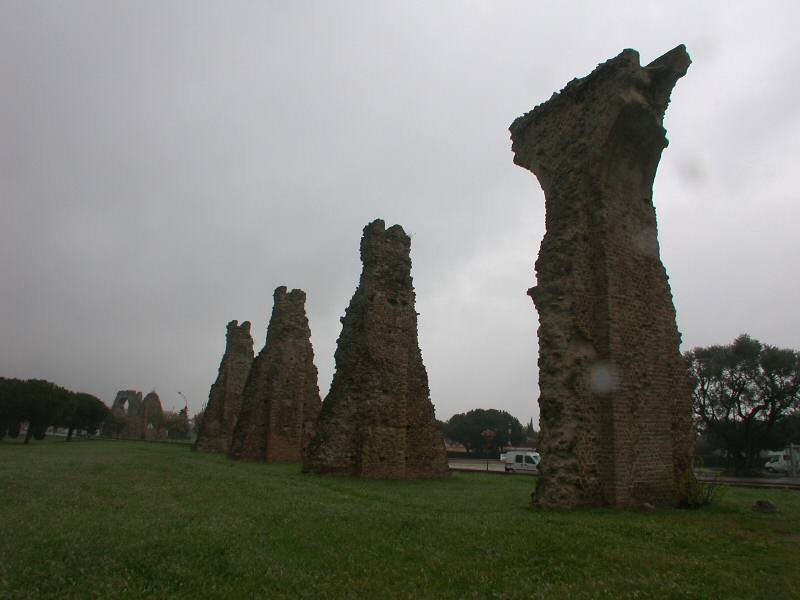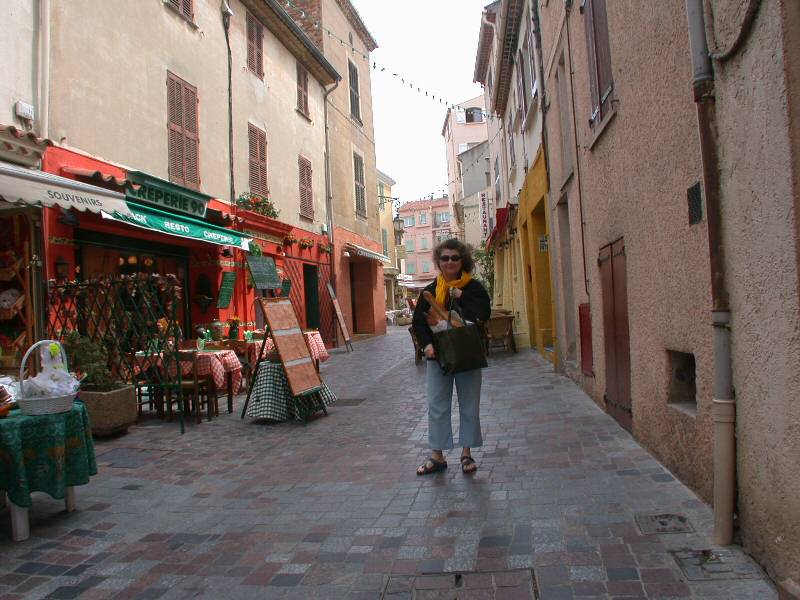 This page last updated on April 28, 2005
This page was created on April 27, 2005
Heat-Kit
Gallery
Brick Oven Page
Library
Current
Projects
Contact
Search
Bookstore
FAQ