Heat-Kit
Gallery
Brick Oven
Page

Bookstore
Library
Masonry
Heater
Mall
Current
Projects
Contact
Search
Links
FAQ
How to:
Chamfered Corner on a Heated Bench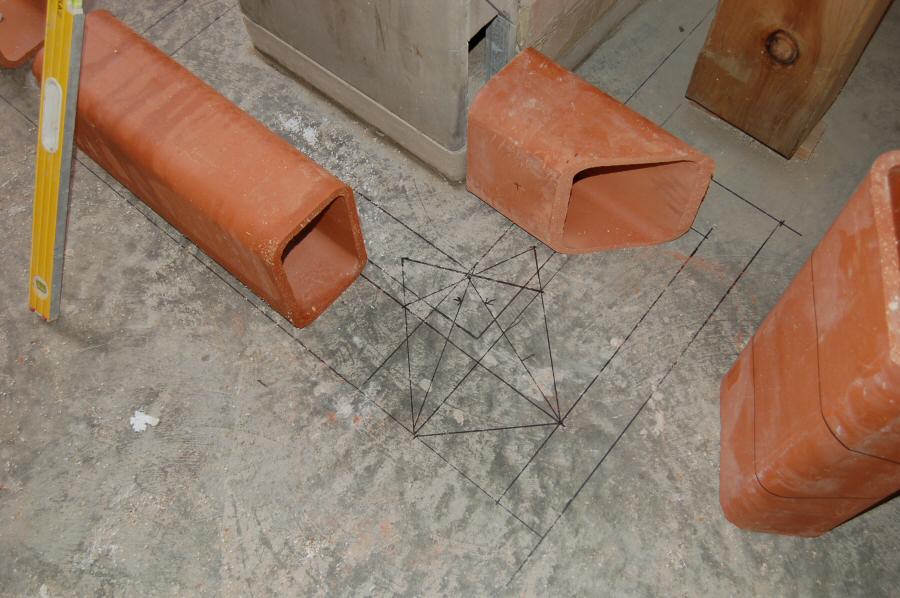 The flue liners sit 9" from the core - 5" for the facing, plus 4" all around the bench, including underneath.
The bench is the same as a piece of chimney lying on its side.
Often, 2" stone is used for the bench top, instead.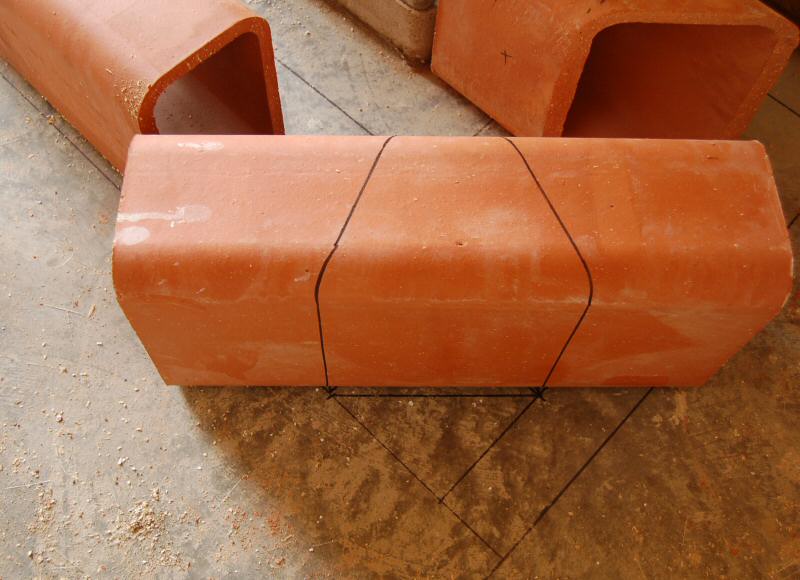 Vertical cut lines are transferred from the slab layout to the liner using a carpenter's square. First on the front -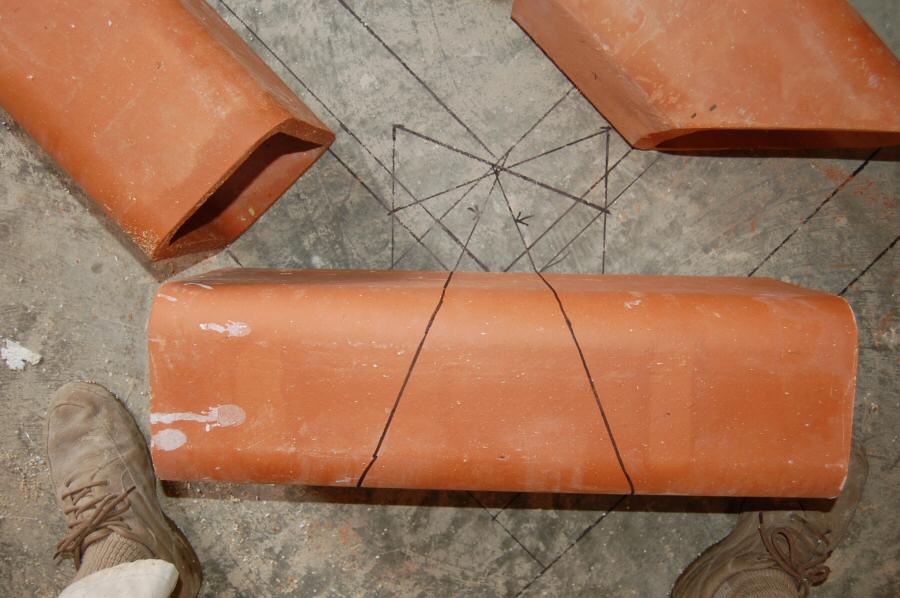 ...then on the back. The vertical lines are then connected to form 2 cut lines around the flue liner.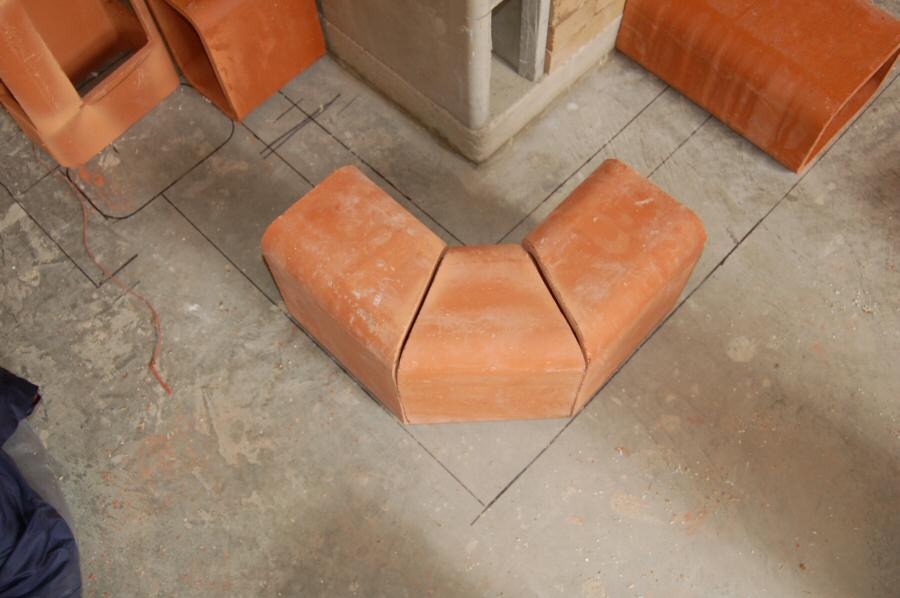 Two cuts yield a 3 piece chamfered corner.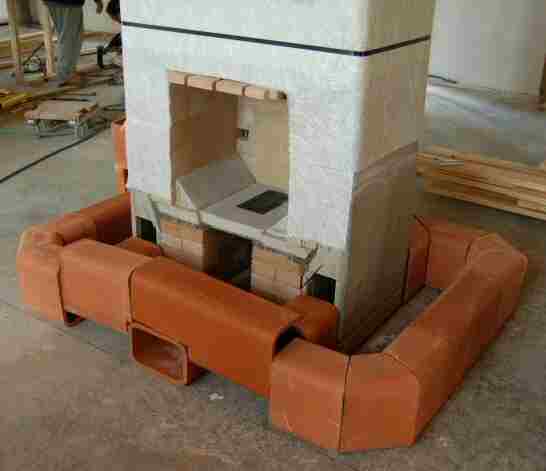 Wraparound heated bench layout.
Note ash cleanout in front, needed for slab-on-grade foundation.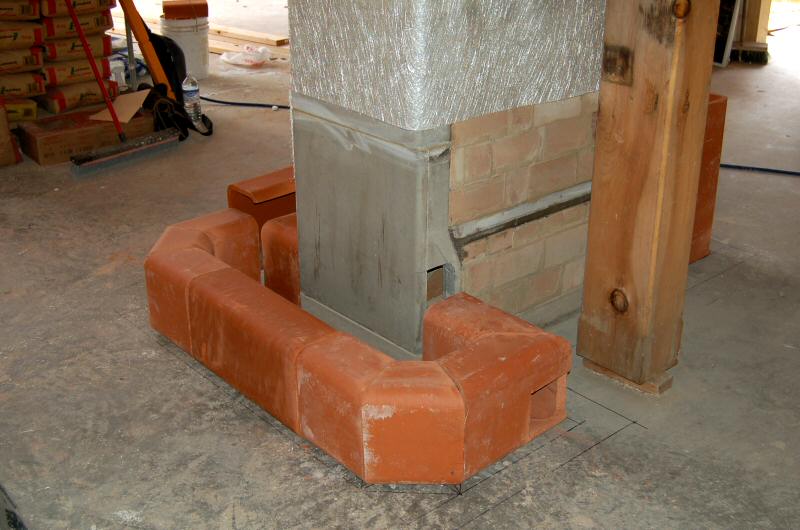 View from rear.
Note cleanout.
Flue liners will have 4" brick underneath, so will sit 4" higher than shown.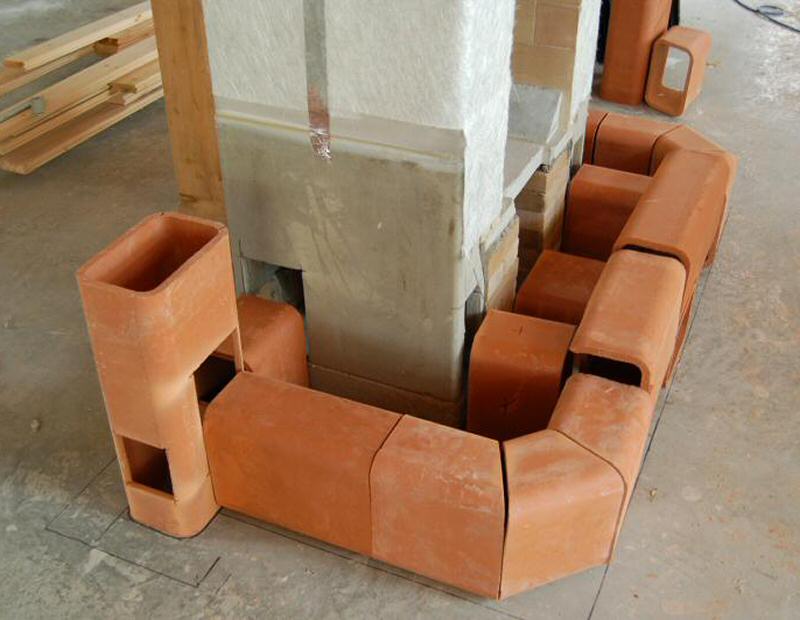 Connections viewed from chimney side.
---
This page last updated on October 31, 2005
This page created on October 1, 2005
---
Heat-Kit
Gallery
Brick Oven
Page

Bookstore
Library
Masonry
Heater
Mall
Current
Projects
Contact
Search
Links
FAQ
Back to: