---
Test MHA-1626
March 10, 2016
Repeat of 1625, except fuel is all oak instead of birch/oak mix
Log cabin stacking, side ignition,
63.0 lbs including 3.0 lbs kindling
20.7% moisture.

Baffle supports opened up. See MHA-1625
Air slots in firebox unblocked, except for top course (25% restriction)
See MHA-1623 for other modifications.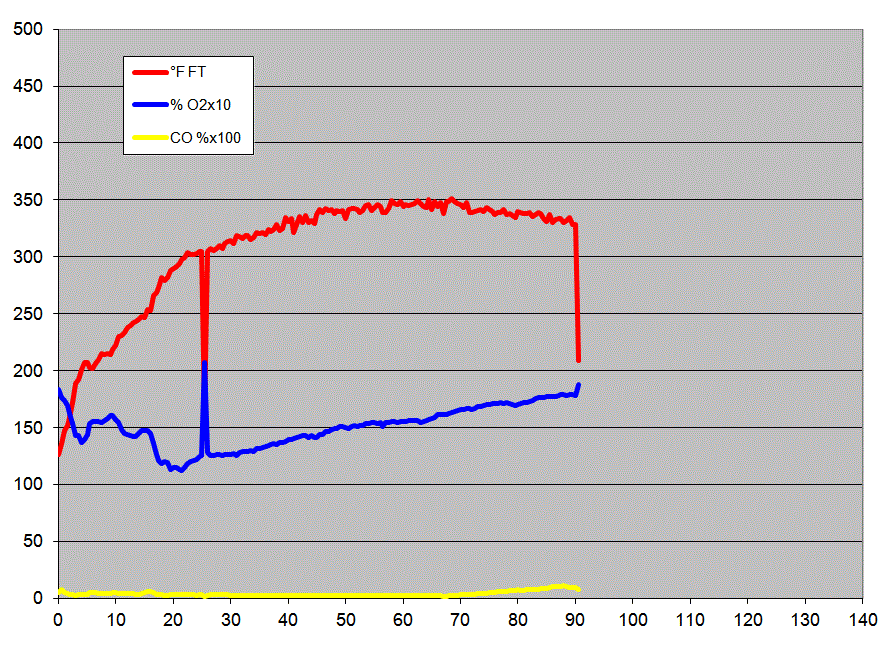 Gas graph.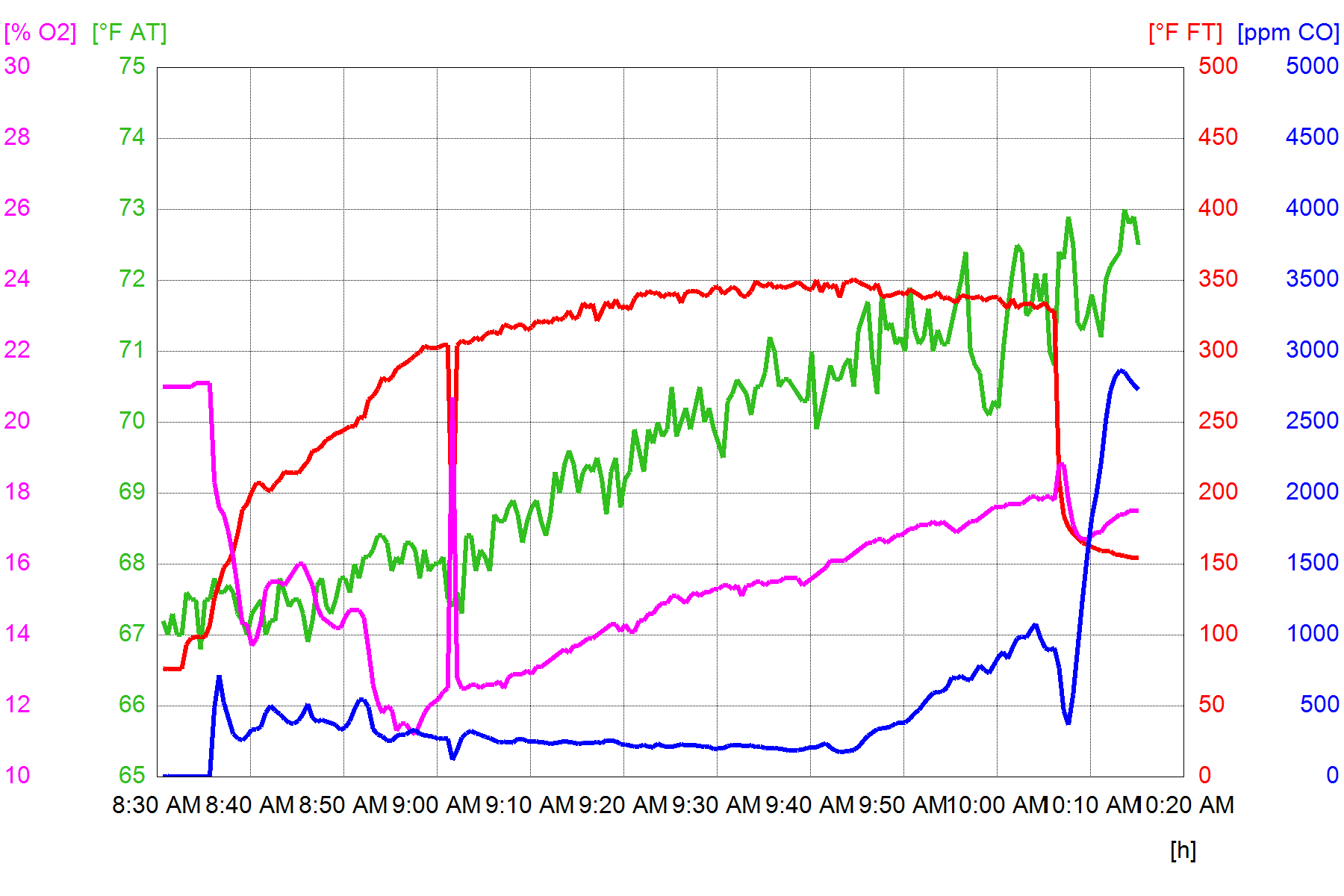 Testo gas graph.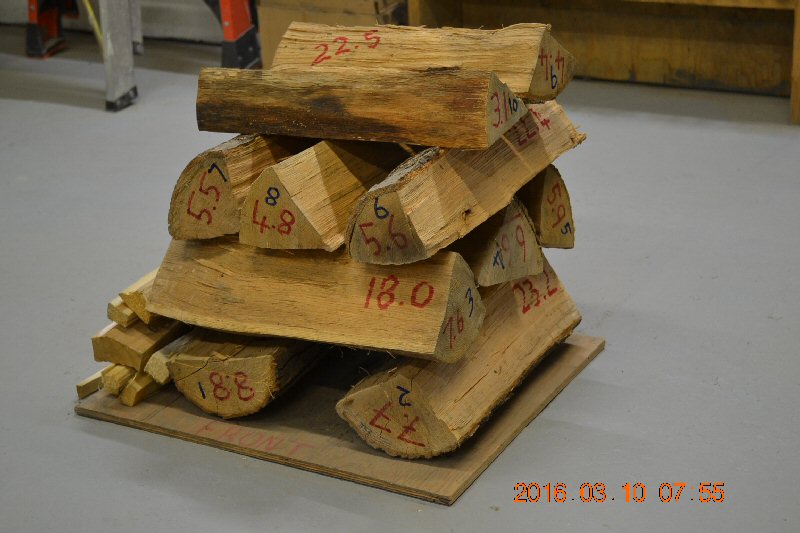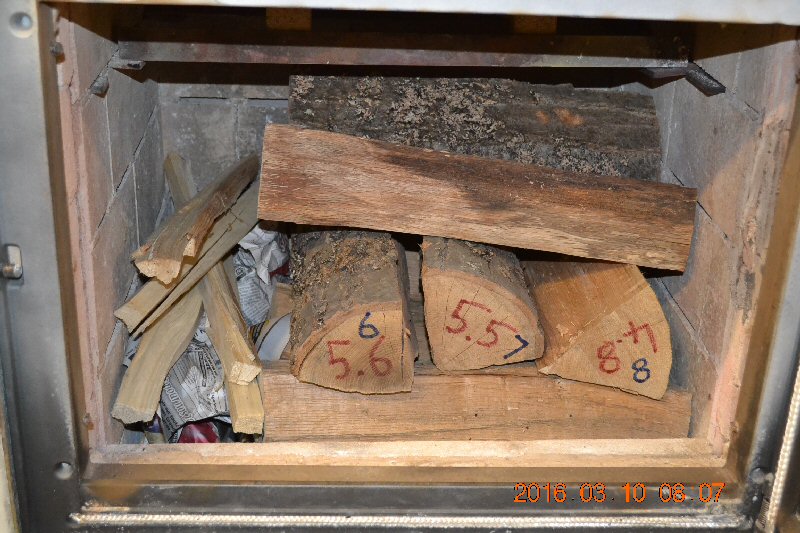 Details of fuel pile for side ignition. See video, below.


---
This page was updated on March 14, 2016
This page was created on March 11, 2016