Pellet stove emissions
comparison testing with EPA Method 5G
photos by Norbert Senf

As part of the Pellet Stove Design Challenge, we are asking "how repeatable are emissions and efficiency testing numbers ?"
MHA's Condar portable particulate emissions sampler provided an additional, independent, database to better understand repeatability with pellet stoves in the same lab, and in different labs.
Extended correlation testing between the Condar and M5G should enable us to draw conclusions about particular aspects of each protocol, different laboratories and operators, and particular stoves, with greater confidence.
The Condar arrives at an EPA accredited lab for correlation testing against Method 5G.

Setup took about 1 hour. We had to drill 3 holes in the double wall stack, and the lab had already installed a
nice L-bracket for the Condar that worked beautifully for easy filter changes, and will definitely be copied!


Dual Method 5G sample trains installed on an ASTM E2515 dilution tunnel.


M5G control and data capture.
Update:

August 18/15

A second round of testing was just concluded at Brookhaven National Laboratory. We ran 6 stoves, 2 tests (including 1 repeat) each, at 3 different burn rates. The stove above was retested at Brookhaven.

Results will be published once the data has been validated. Repeatability looks very good, as does correlation between M5G and the Condar method -- approximately in the +/- 10% range on PM, much closer on CO and efficiency.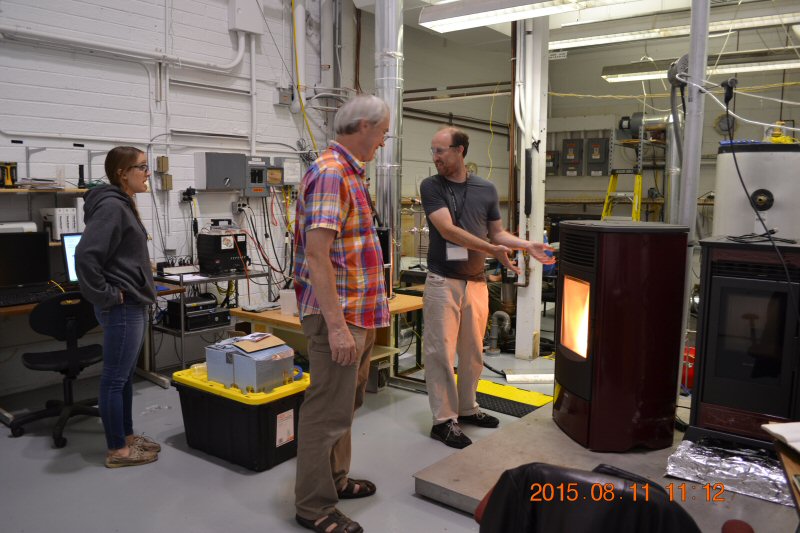 Rebecca Trojanowski, Brookhaven staff engineer
Norbert Senf, chair, MHA technical committee
Scott Williamson, pellet stove expert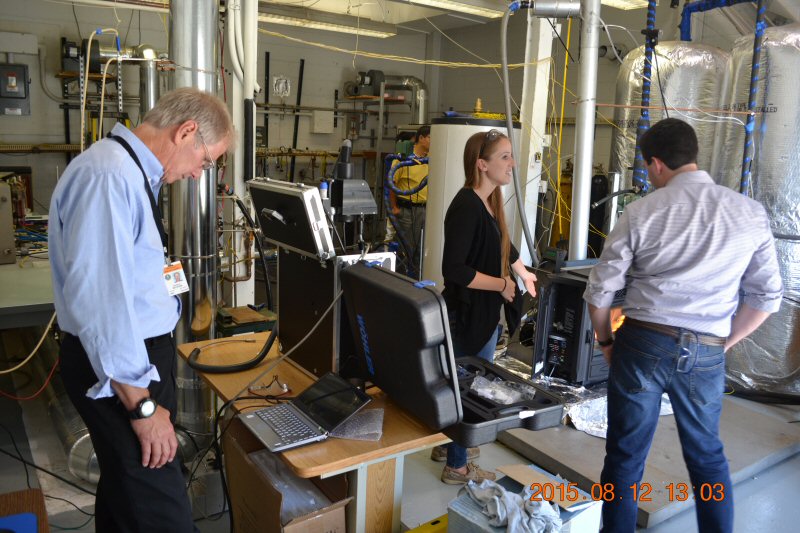 (left): Dr. Tom Butcher, head of Energy Resources Division, Brookhaven National Laboratory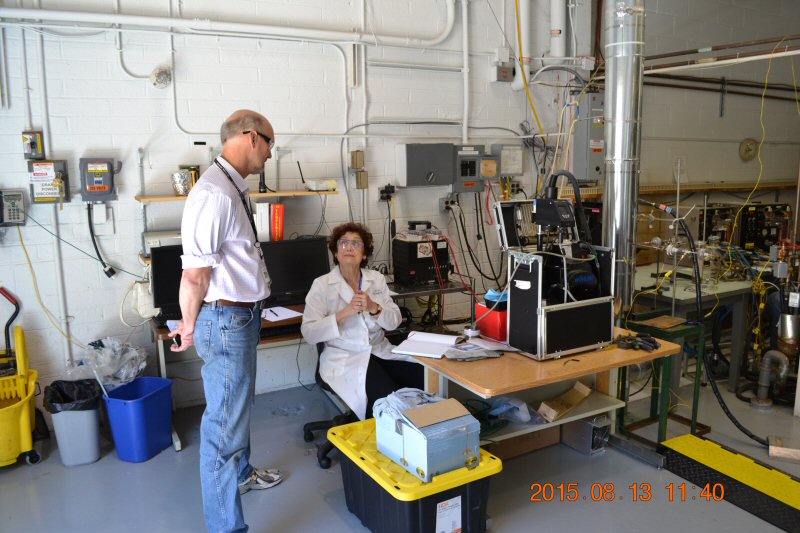 John Ackerly, president, Alliance for Green Heat
Dr. Barbara Panessa, a leading researcher in wood smoke nanoparticle health effects.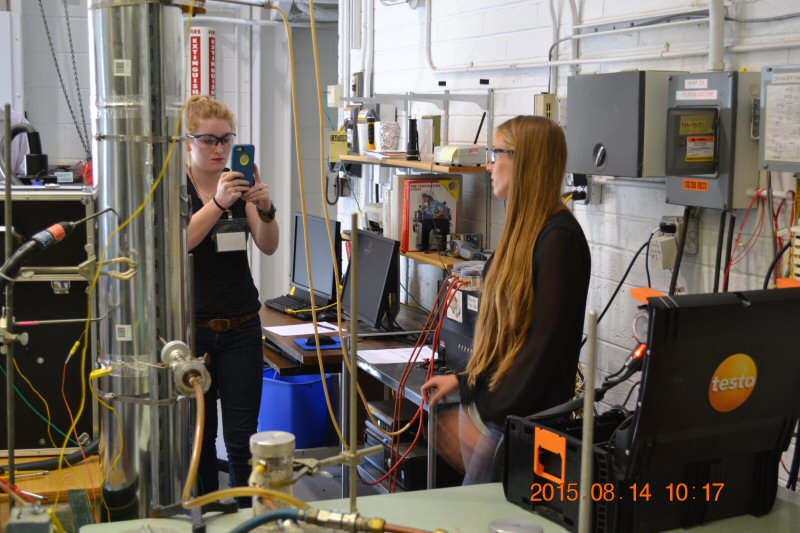 (left) Gabriella McConnel has a degree in Environmental, Water and Soil Science and works for Alliance for Green Heat. She is the organizer for the Pellet Stove Challenge.

Alliance for Green Heat
Check out current research at Lopez Labs


---
---
This page was updated on August 18, 2015
This page was created on July 25, 2015