---
Test MHA-1611
February 18, 2016
Hardwood mix
Vertical stacking.
61.3 lbs including 1.3 lbs kindling
16.0% moisture.

Pisla HTT 602 door, 22" wide
Austrian eco firebox, see http://www.heatkit.com/research/lopez-2014-03-01.html
Firebox top modified to raise exit. See http://heatkit.com/research/MHA%20research%20heater%20mods%2002.htm
Air wide open. High stack temperatures.
Next test will reduce the air slots in the firebox.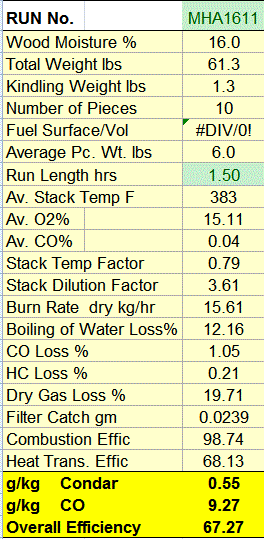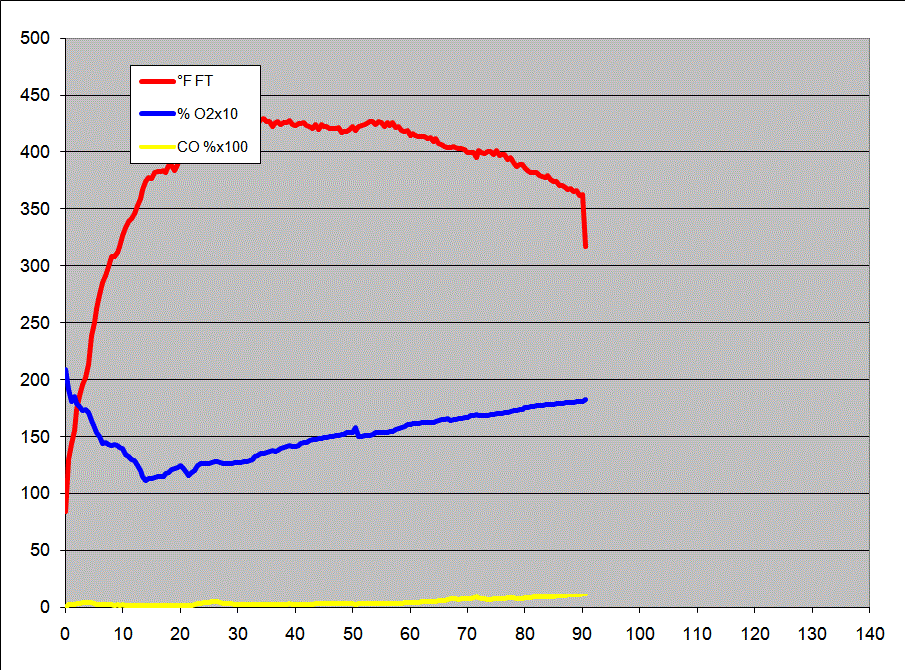 Gas graph.
Very high stack temperature compared to earlier configurations.
Next test will use reduced air slots in the firebox.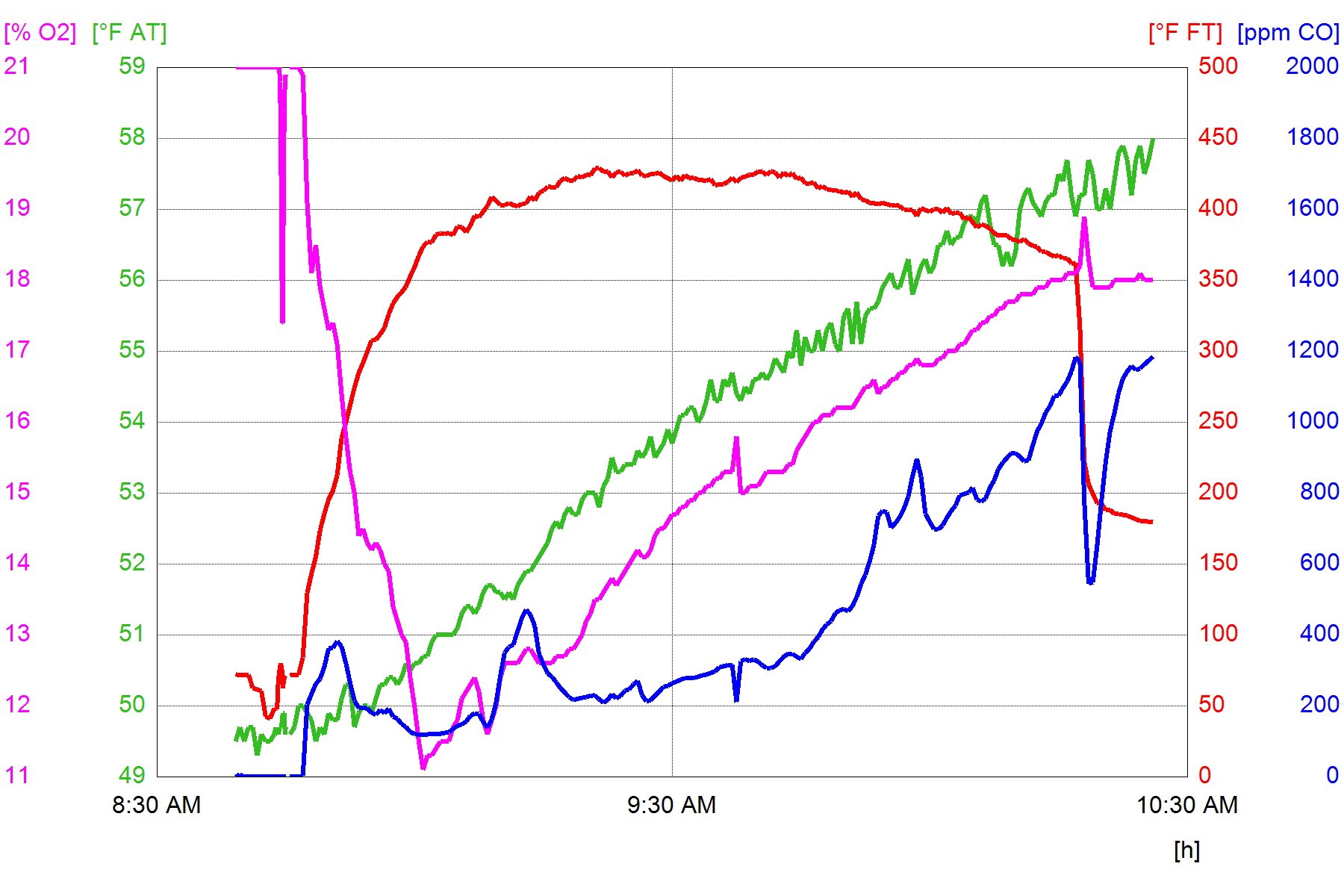 Testo gas graph.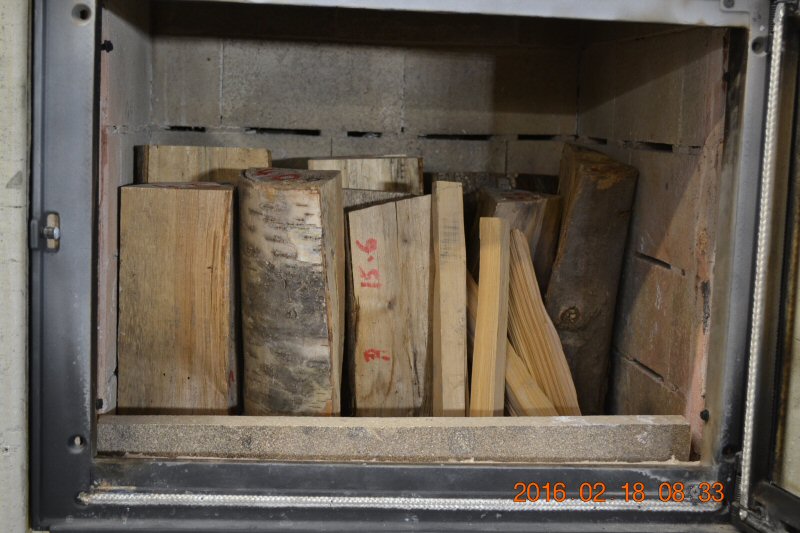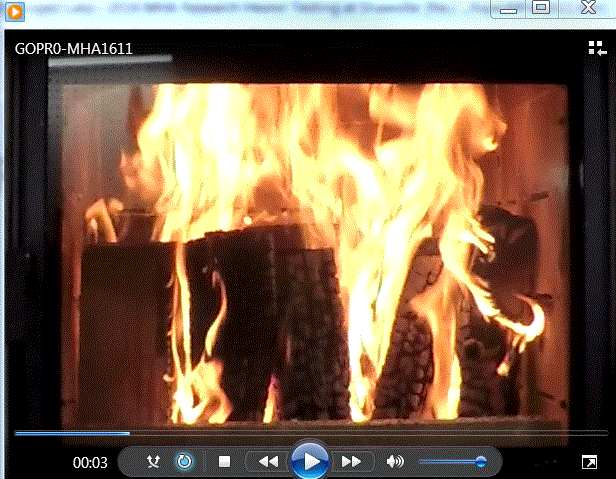 ---
This page was updated on March 14, 2016
This page was created on February 18, 2016