---
Test HK-M29
March 13, 2014
White birch cordwood. Small wood, cold fuel
Side ignition. Newspaper 3/4 up the kindling pile.
42.4 lbs including 3.75 lbs kindling
15.5% moisture.

Stack temperature corrected for height.
Pisla HTT 602 door, 22" wide
Austrian eco firebox, see http://www.heatkit.com/research/lopez-2014-03-01.html
Custom air frame, setup "D"
Rear grate closed

Note the PM number is an estimate, as Filter 3 was not weighed clean.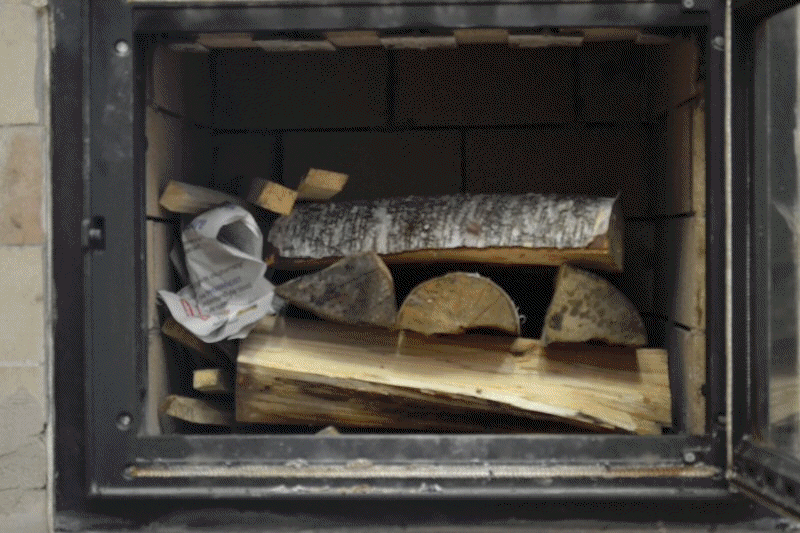 Animation, 5 minute intervals. Newspaper is located 3/4 up the kindling stack.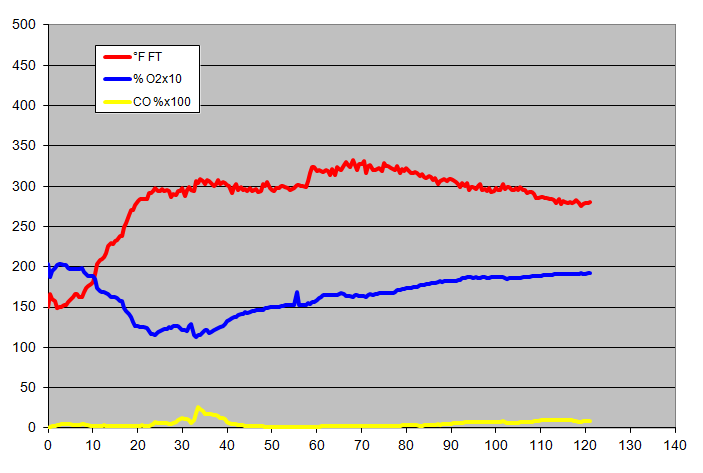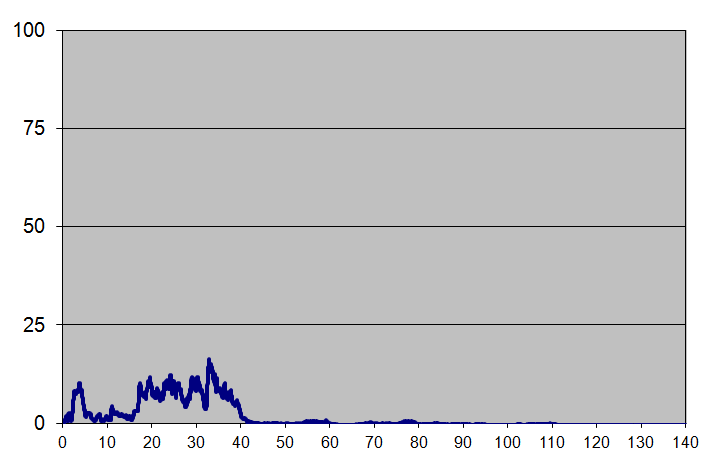 Opacity graph.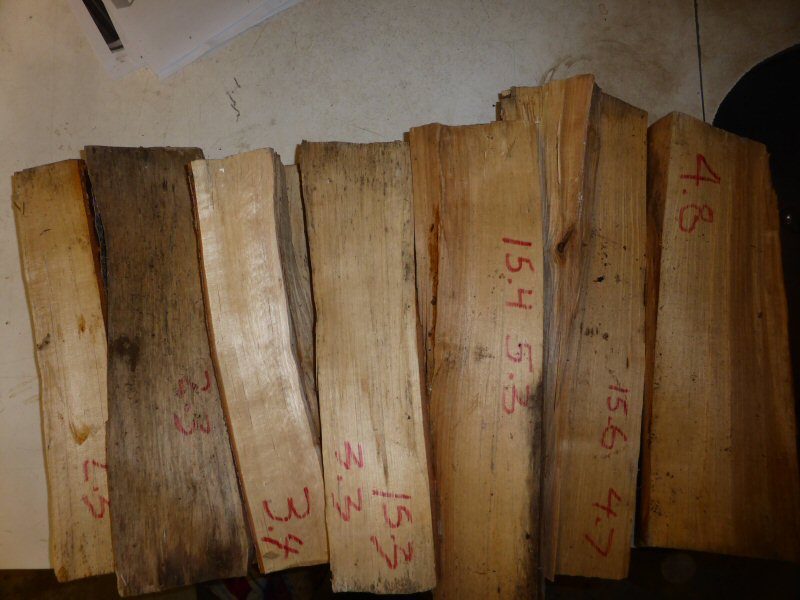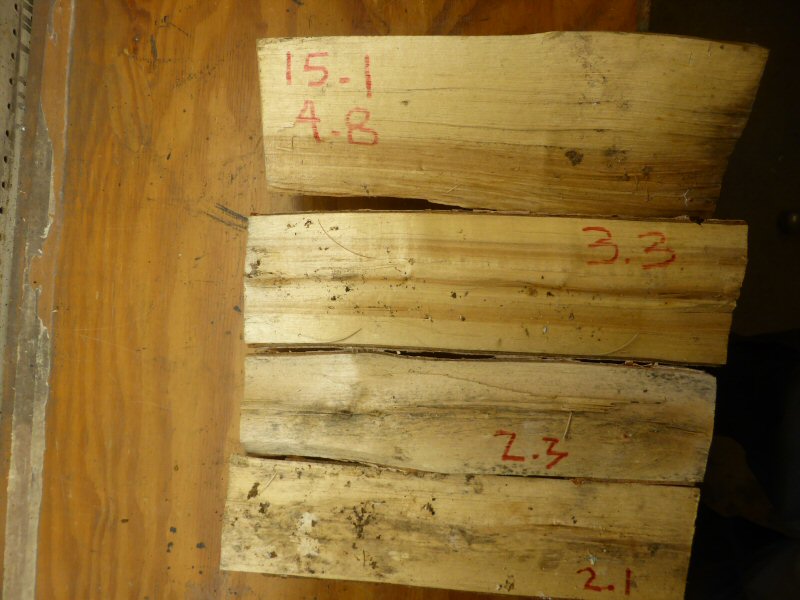 White birch cordwood. Largest pieces were placed at the bottom, smallest pieces at the top.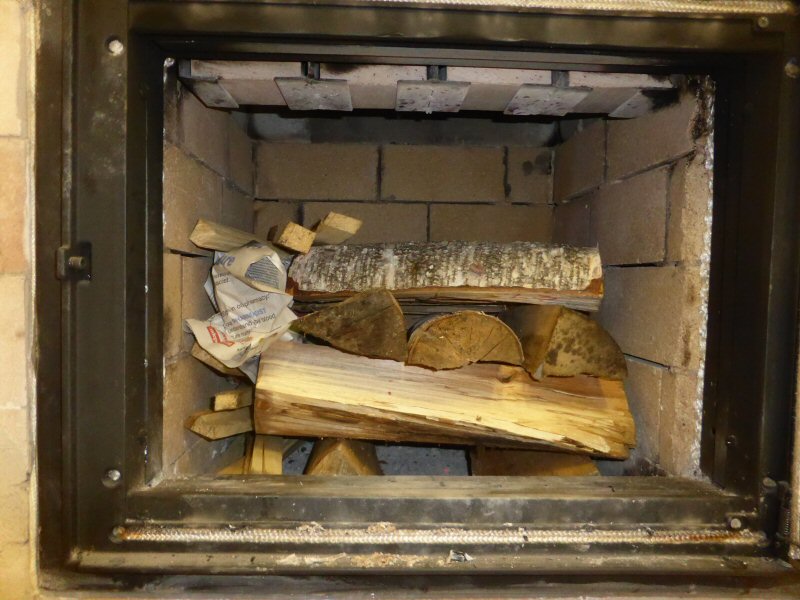 Stacked in firebox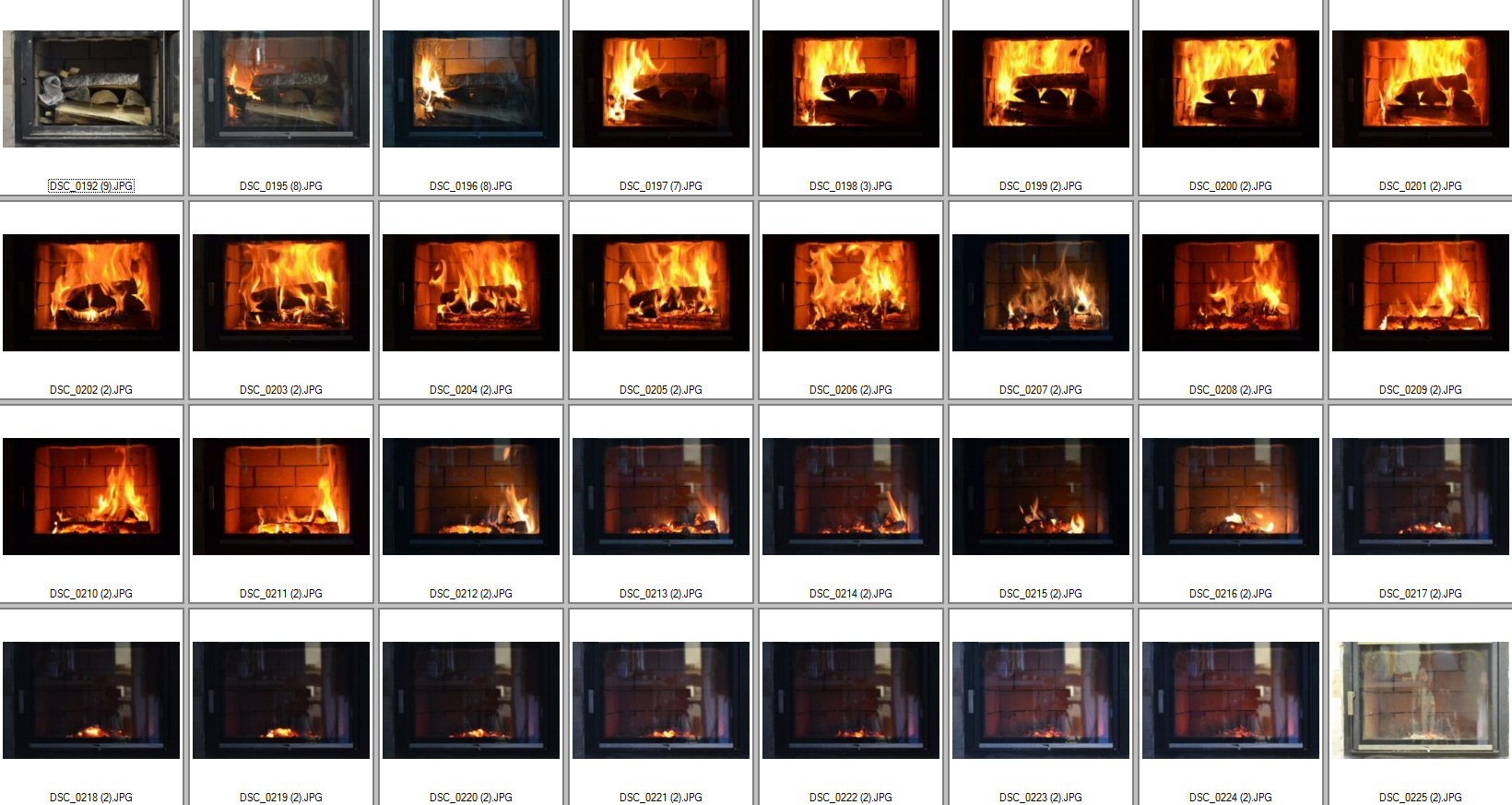 Burn sequence 5 minute intervals
---
This page was updated on April 2, 2014
This page was created on April 2, 2014