---
Test HK-K36
February 24/09
Warm heater. Previous fire 24 hrs.
White Birch, 20% moisture
Very large load. Two very large pieces (12.8 lbs ea) at bottom. 3 small pieces on top
10 pieces. 3.3 lbs kindling. 81.9 lbs total. Pieces larger than yesterday: 8.9 lbs vs. 5.9 lbs
Very staged burn. Clean start. No overamping.
Low CO. Low PM. Compared with run HK-K35, CO is lower, PM is higher.
Air control closed at 120 minutes. Data for calculation based on 120 minutes. Flue damper left open 1",
closed 6 hrs later.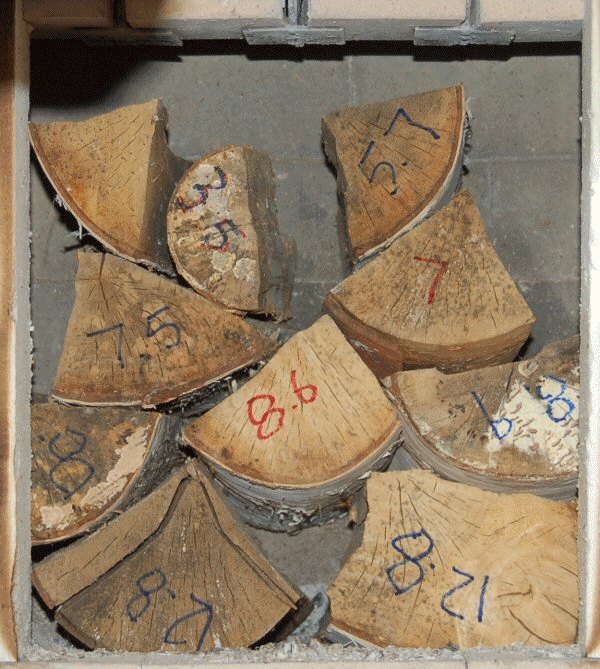 Animation, 2 minute intervals.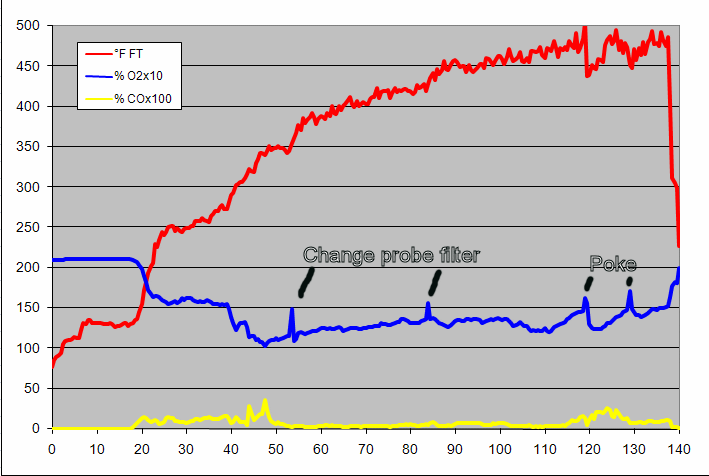 Flue gas.
Note that time values are offset by 18 minutes.
Note stack temp curve during 18 minute idle period before start of test:
77F. to start. Then damper removed at 2 minutes. Then, air bleed from damper slot closed off at 5 minutes. Then, firebox door opened.
No overamping. Extremely staged, very large load.
Compare with run HK-K35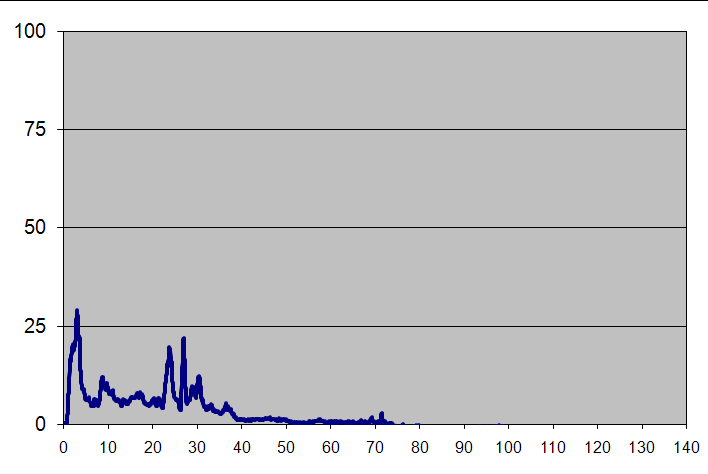 Opacity
Opacity cleans up at 40 minutes. Goes to 0 at 75 minutes.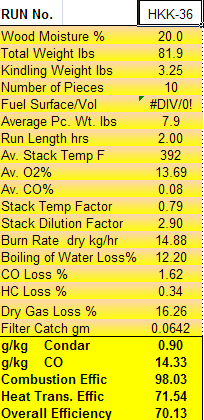 Condar Spreadsheet Results
Condar Spreadsheet (includes detailed fueling data)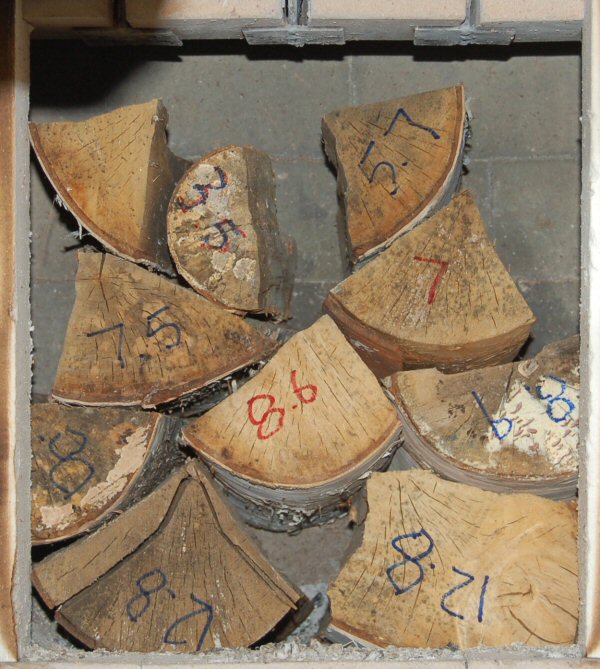 Fuel stack.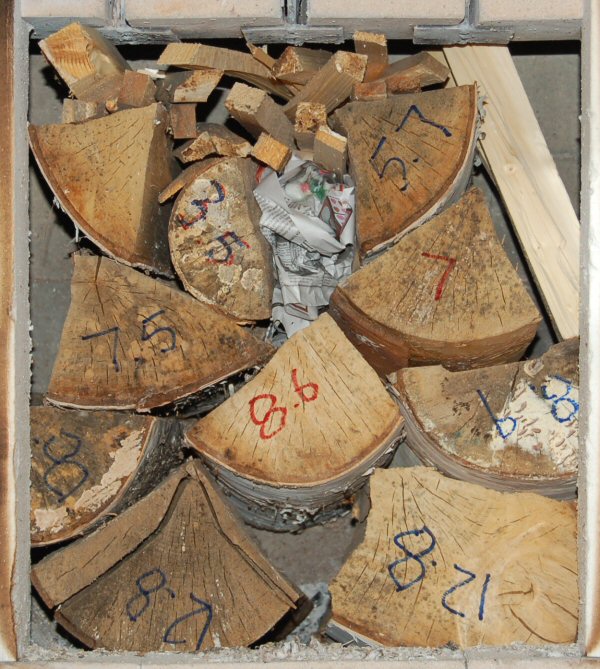 Fuel stack with kindling.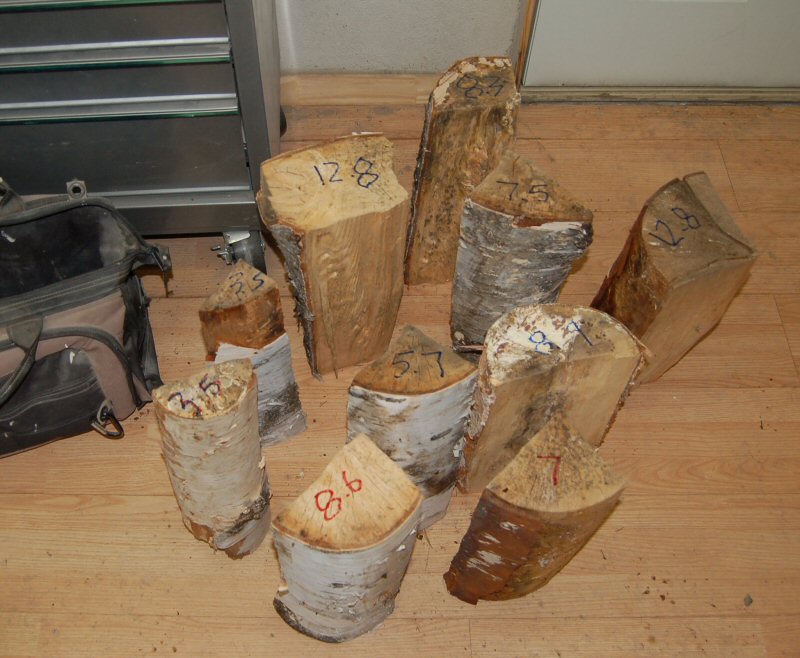 Fuel pieces.
---
This page was updated on February 24, 2009
This page was created on February 24, 2009