---
Test HK-K30
February 20/09
Warm heater. Previous fire 24 hrs.
White Birch, 20% moisture
4 large pieces, 3 medium pieces, 3 small pieces. 4.5 lbs kindling, 76.2 lbs total
Pieces loaded in hot heater, 8 hrs after fire, and baked in firebox for 14 hours.
Standard log cabin stacking. Side kindling, newspaper near top. Kindling not baked.
3 small pieces on top, next to the kindling.
Good bright ignition. Huge CO spike at 14 minutes. Fire overamped (see animation). CO never really cleaned up
High CO. Moderate PM.
Data for calculation stopped at 90 minutes, when air control was closed.
Cold air bypass open. Doors not taped. Flue damper left open 1" and shut 4 hrs later.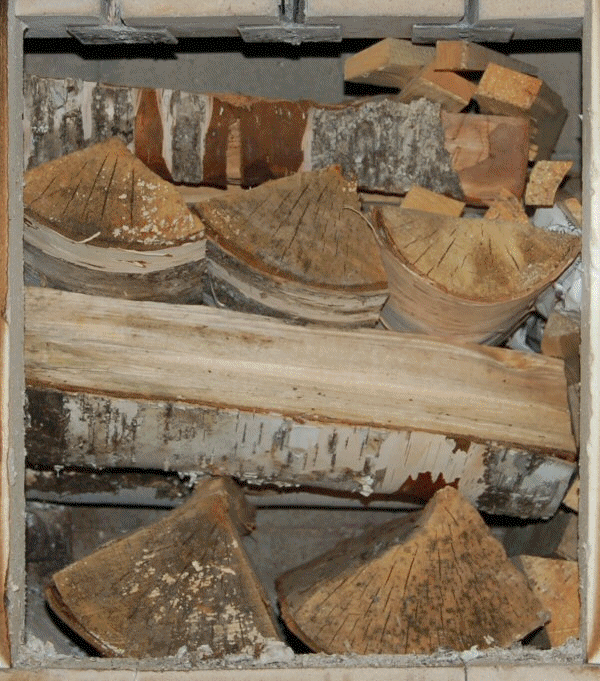 Animation, 2 minute intervals.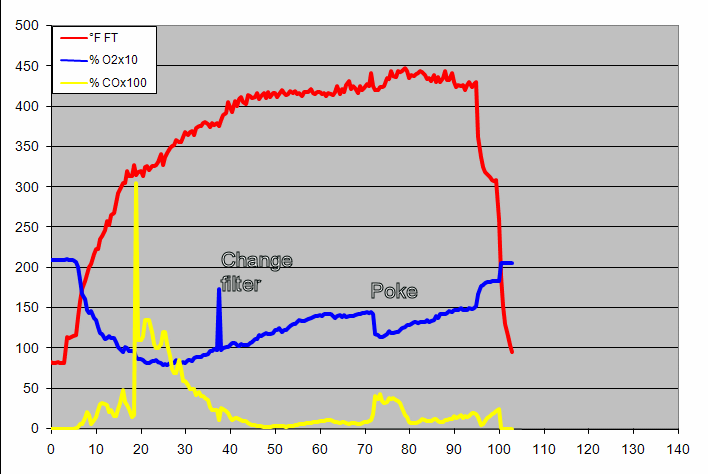 Flue gas.
Time on gas graph is offset by 5 minutes.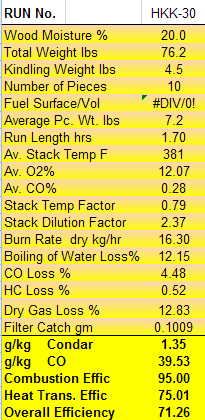 Condar Spreadsheet Results
Condar Spreadsheet (includes detailed fueling data)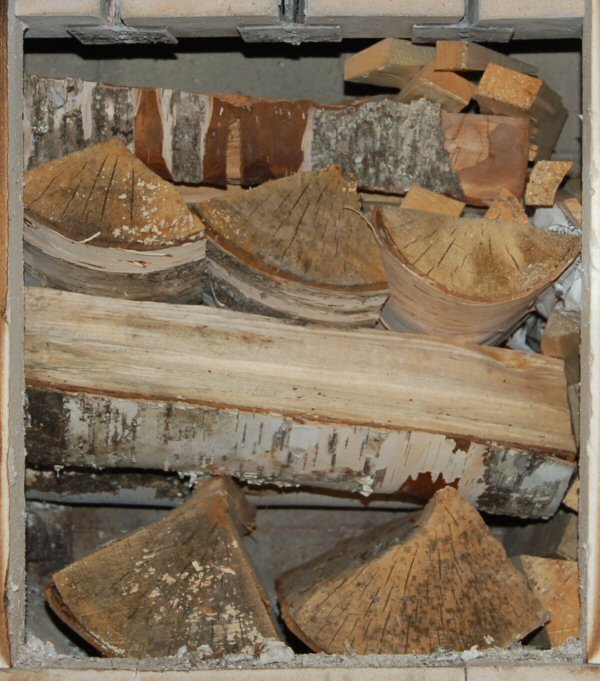 Fuel stack. .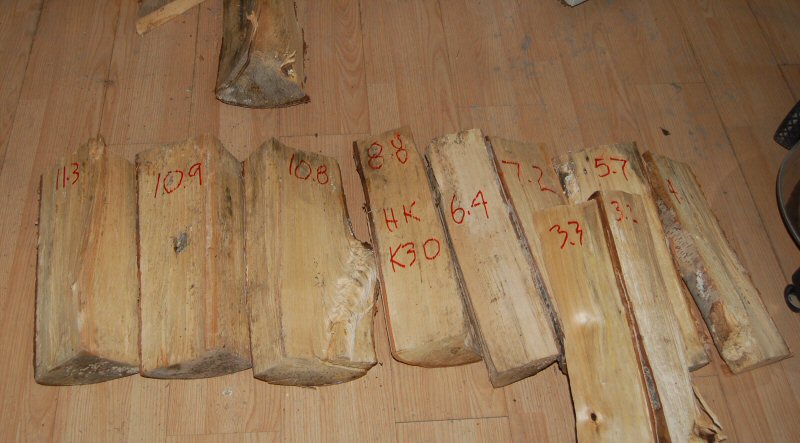 Fuel pieces, numbered 1 - 10 from heaviest to lightest piece.
---
This page was updated on January 18, 2010
This page was created on February 20, 2009