---
Test HK-H09
February 25/07
Mixed.
19% moisture (estimated)
7 pieces , stacked 2221. Left side ignition.
Cold heater. 3 days since last burn.
Air open. Air setting unchanged during burn.
Animated Gif below, taken at 2 minute intervals.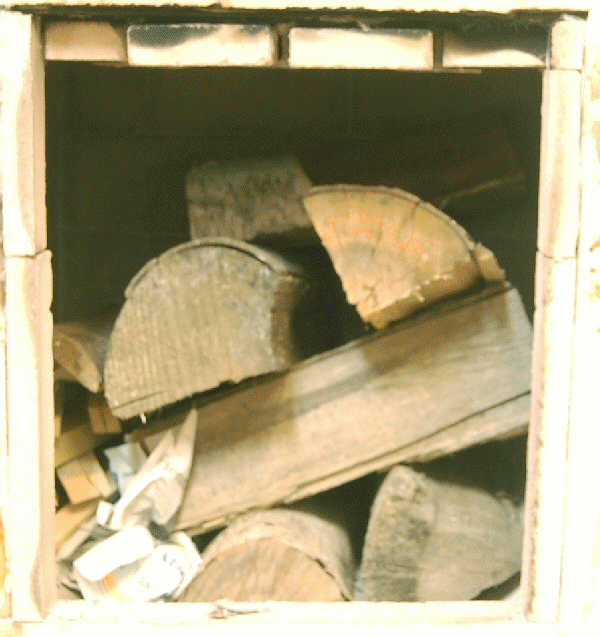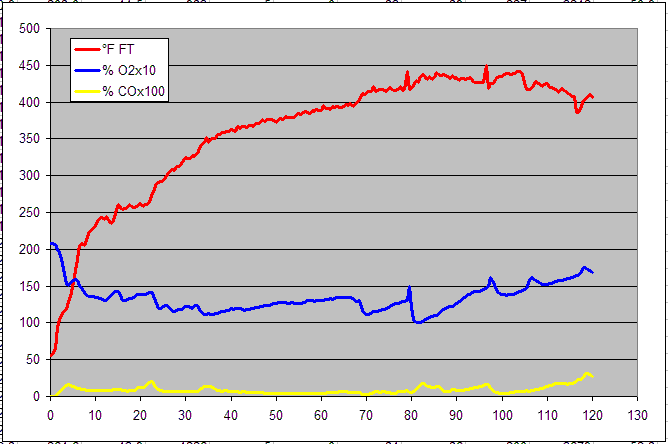 Flue gas analysis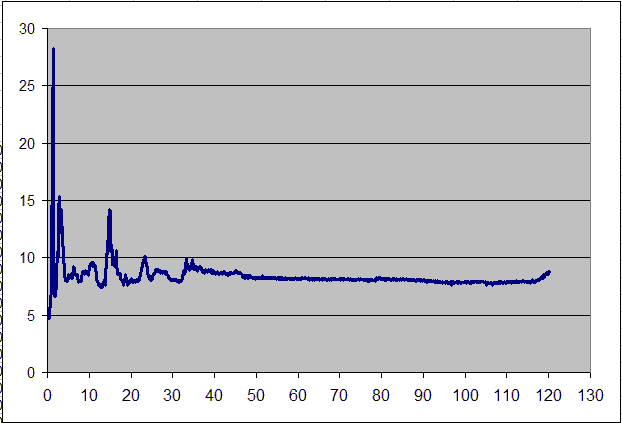 Opacity.
The laser light source has been replaced with a flashlight. There seemed to be aborption of the laser by CO2 in the flue gas,
giving a positive offset to the opacity reading. Note that there are no dips corresponding to pokes of the fire.
Scaling issues to be investigated. More notes to follow.

Fuel Load
---
This page was updated on February 25, 2007
This page was created on February 25, 2007