This page was created on March 17, 2015



Vertical Wood Stacking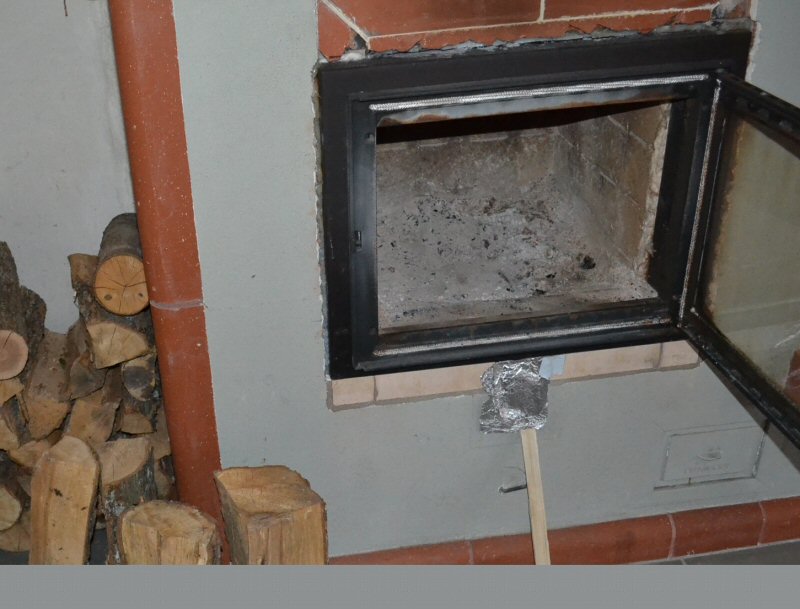 Cold heater (50 hrs).
Some very large pieces, that had accumulated.
Large load of wood - 70 to 80 lbs.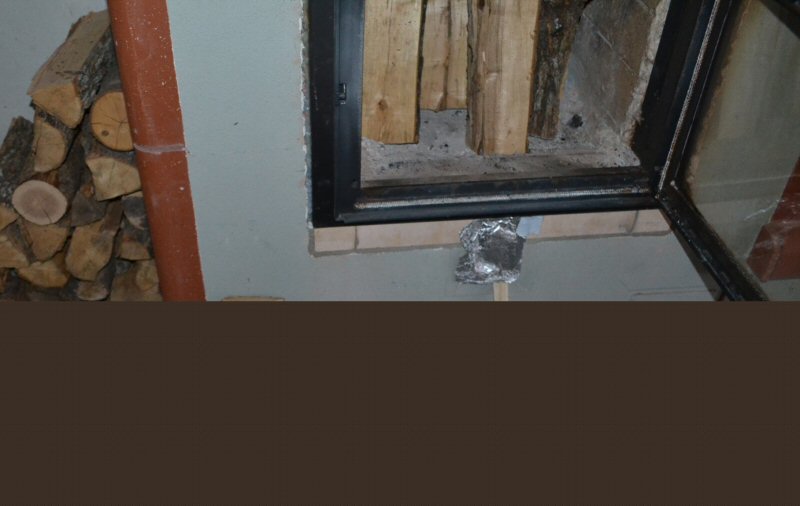 Stacking (poor photo). Notice the gap in the middle of the pile.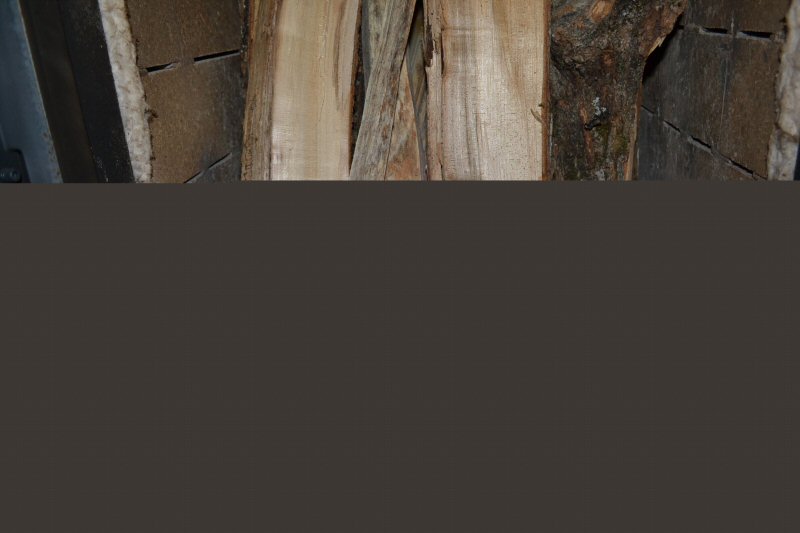 This gap is filled with kindling.
The kindling is ignited at the bottom with a torch.
The loading door is left cracked open.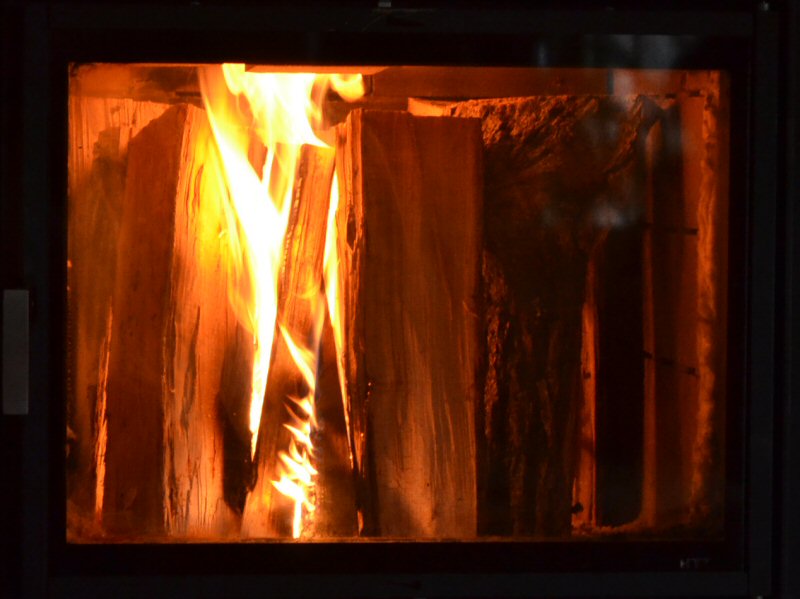 3 minutes
Note that with the extra air, the vertical kindling in the hollow space acts a bit like a rocket stove. There is a quick ignition, and a jet of flames shooting out the top of the pile.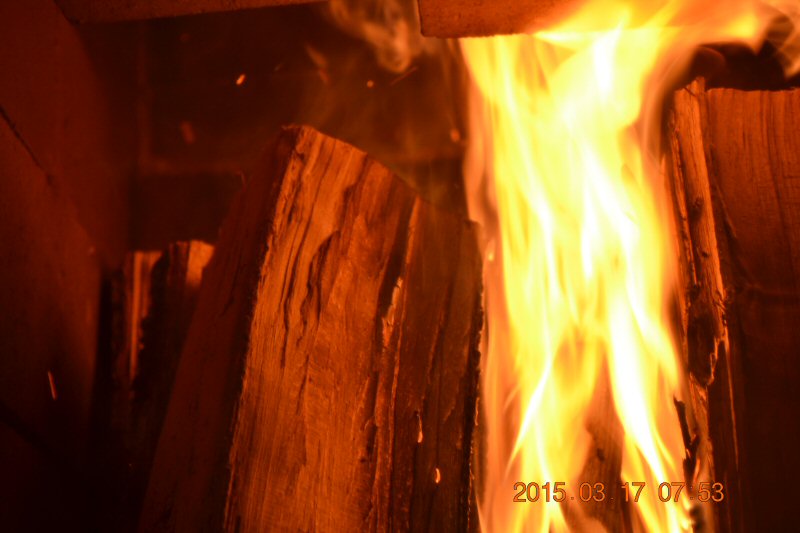 View towards the top.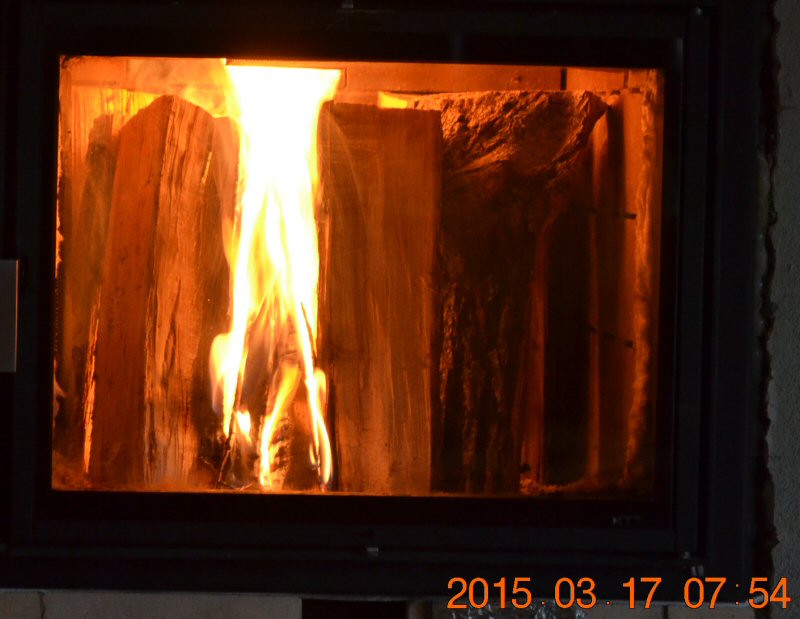 4 minutes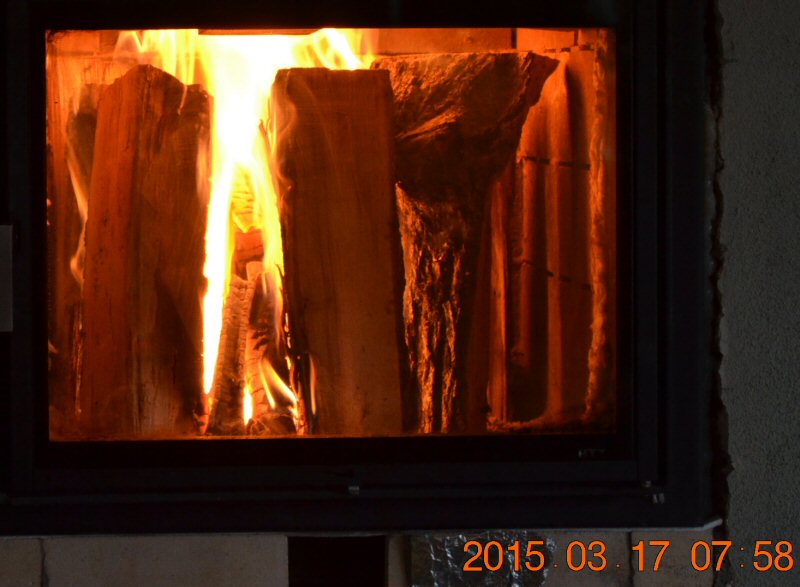 6 minutes. Door is closed.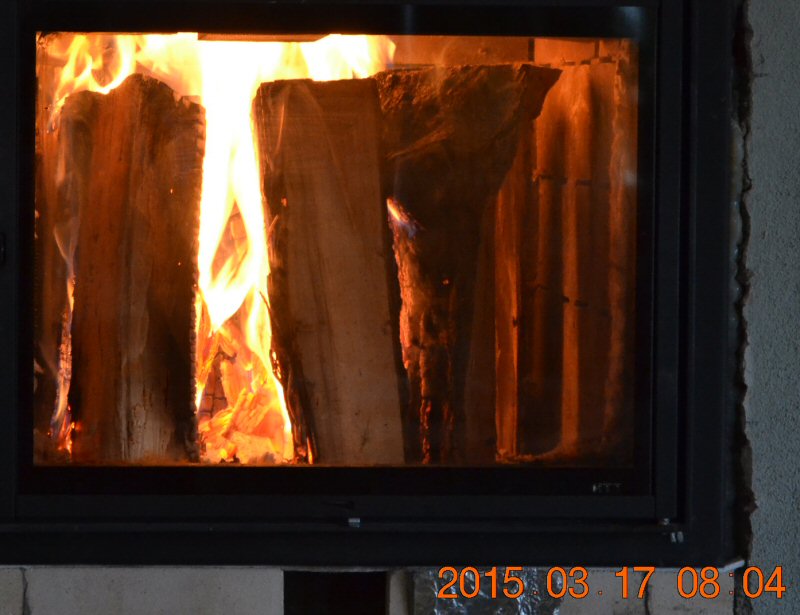 12 minutes.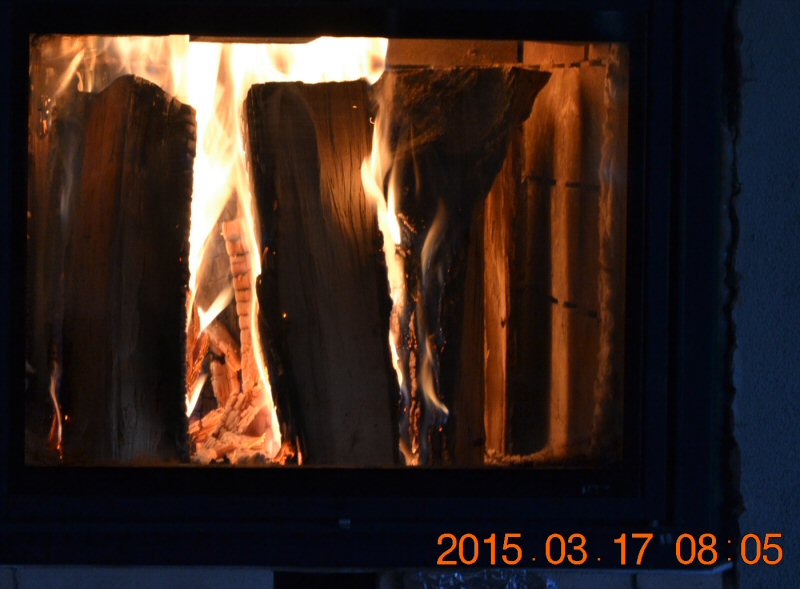 13 minutes
Note the kindling in the centre is burned.
Automatic exposure on the camera causes the brightness levels and colour balance to change.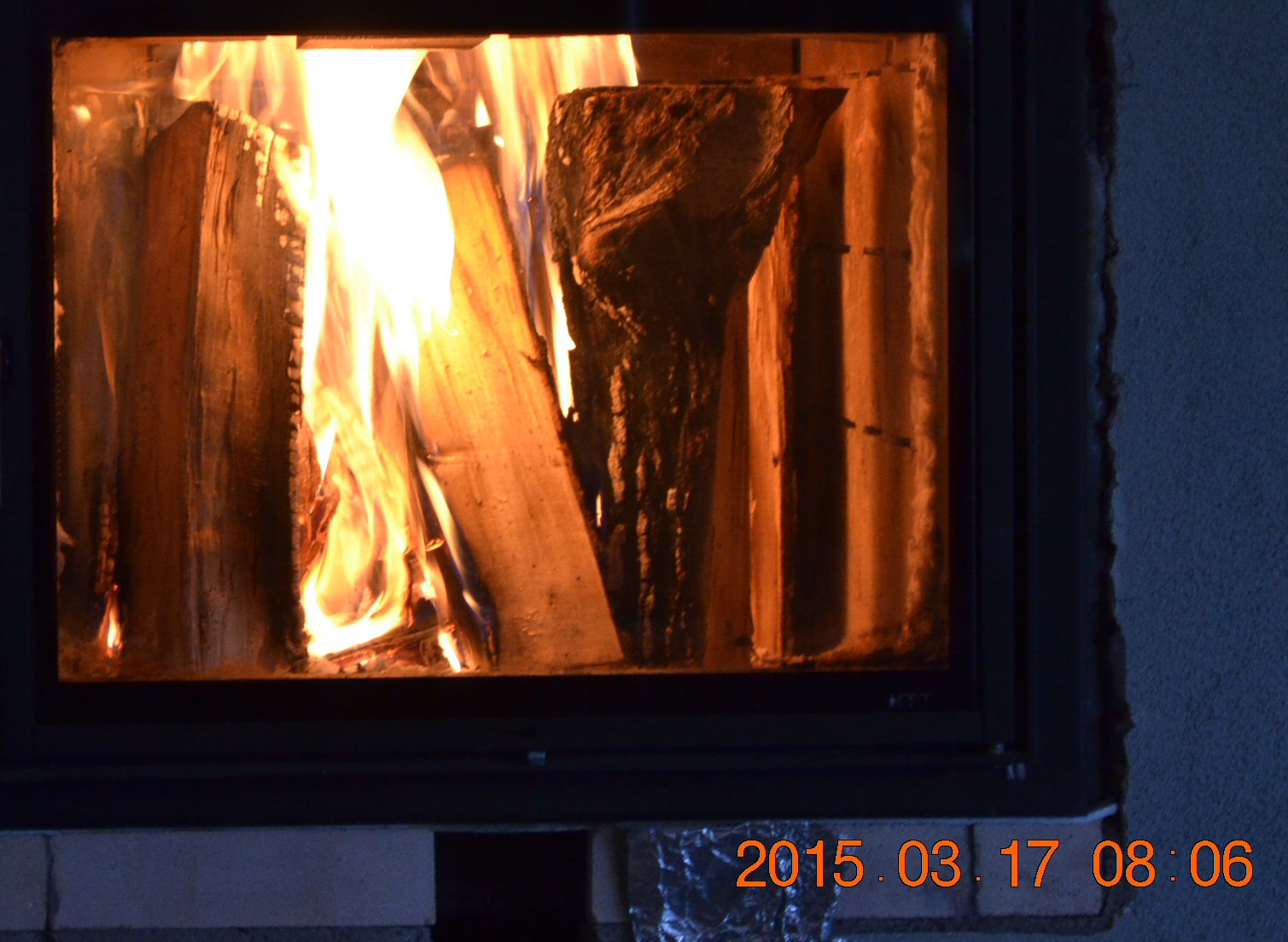 14 minutes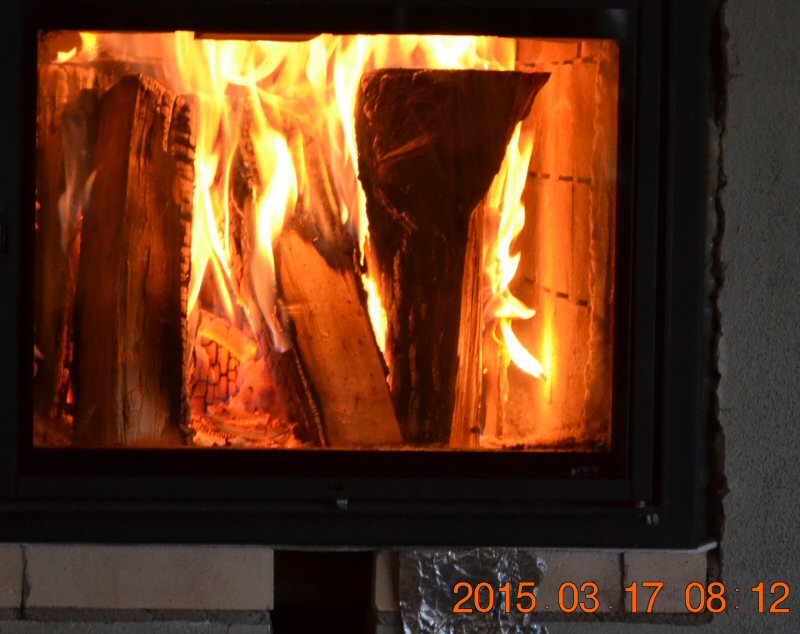 20 minutes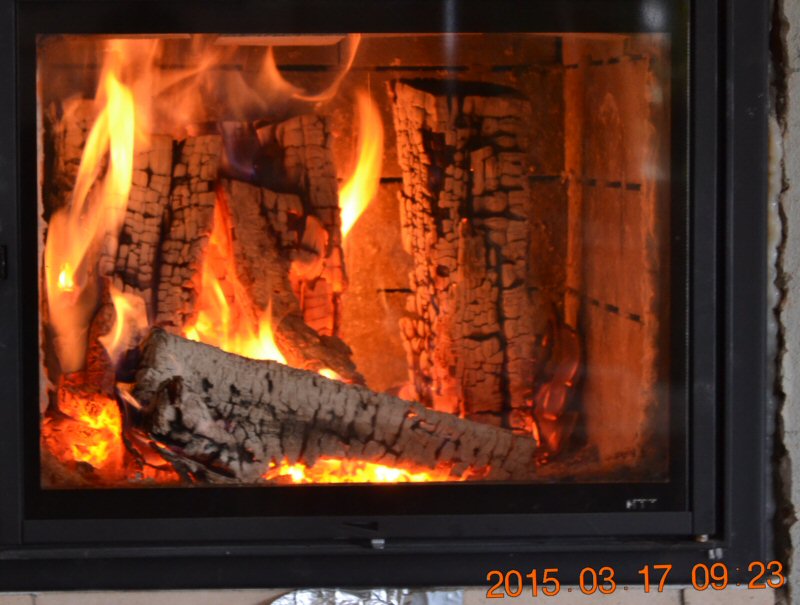 91 minutes
Reduced flaming. Main air is closed.
Only air is from air wash slots on Pisla 602 door.



113 minutes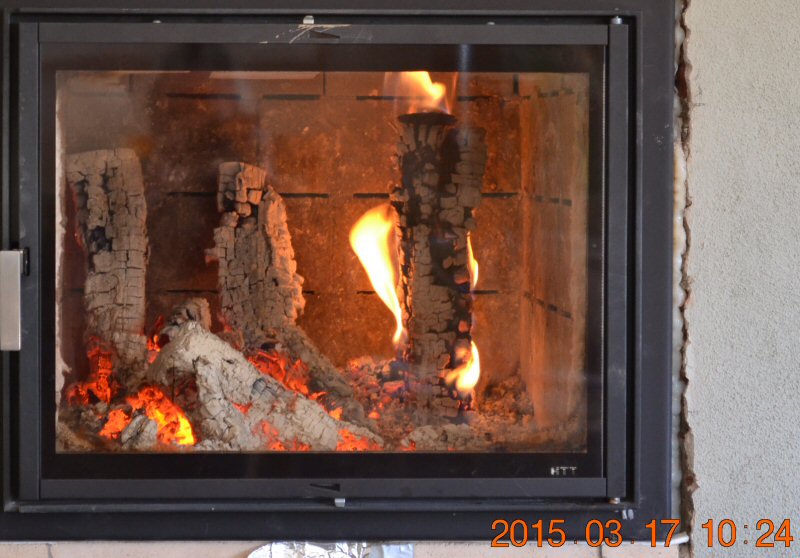 152 minutes
Air is closed



223 minutes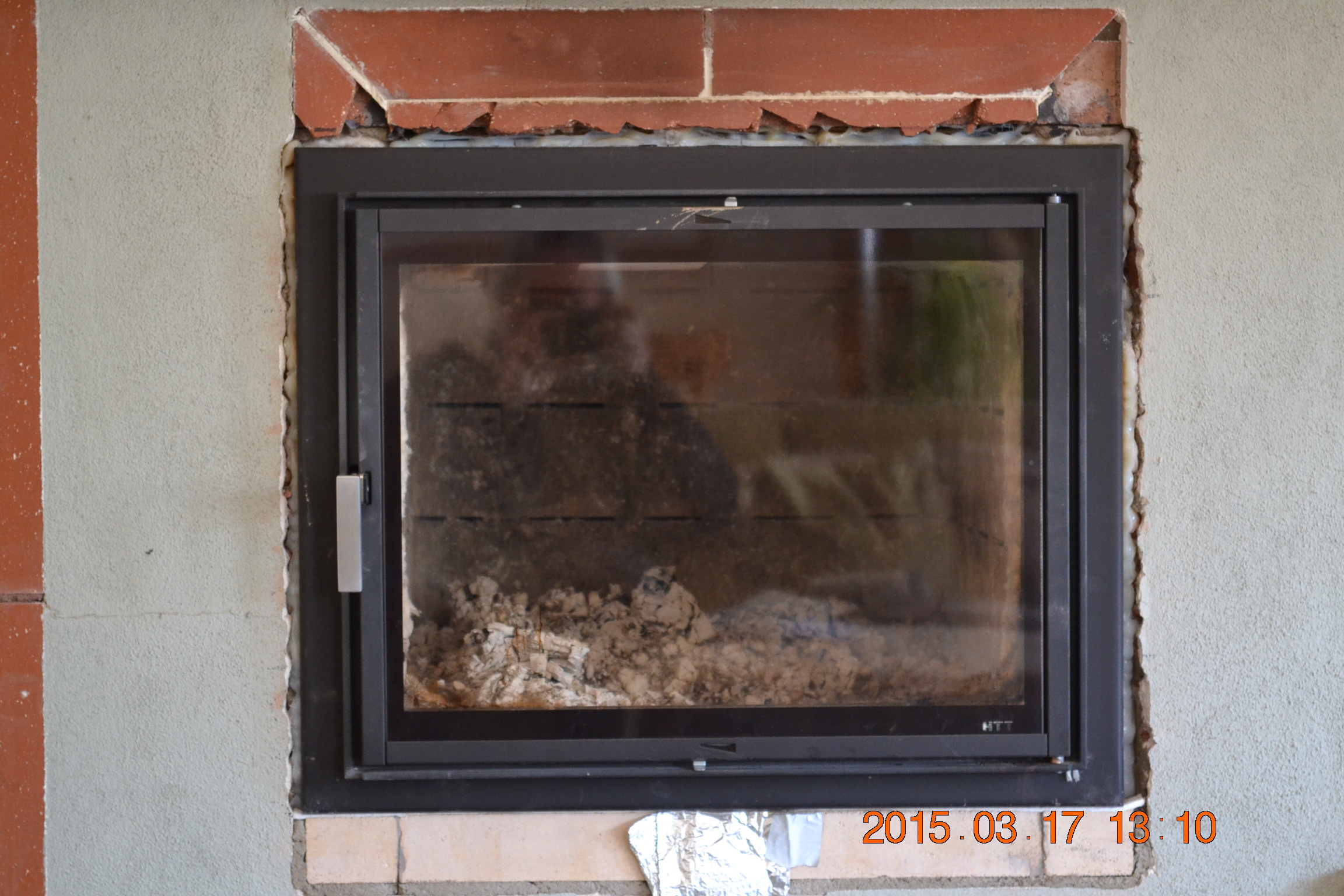 378 minutes.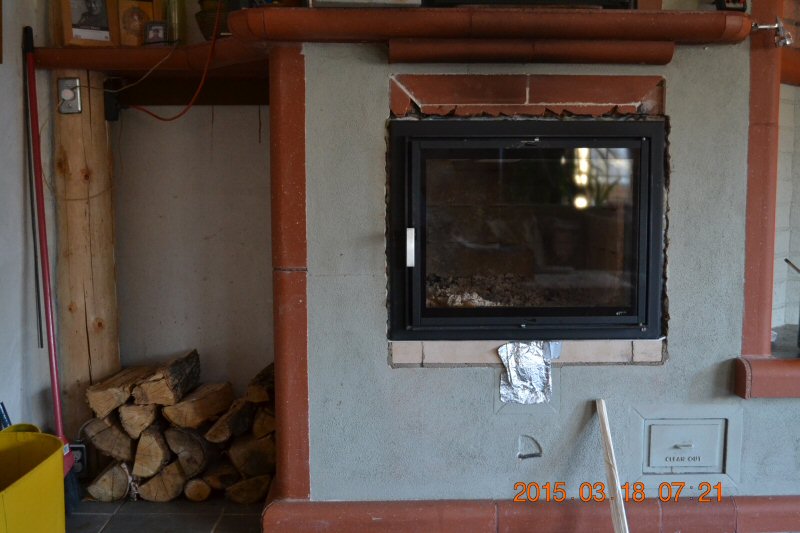 Next firing, 24 hrs after previous start. Note the fuel pile to the left



Remaining fuel pile after stacking.
Smaller load than yesterday, approximately 60 lbs.
Dry mixed hardwood, 18% moisture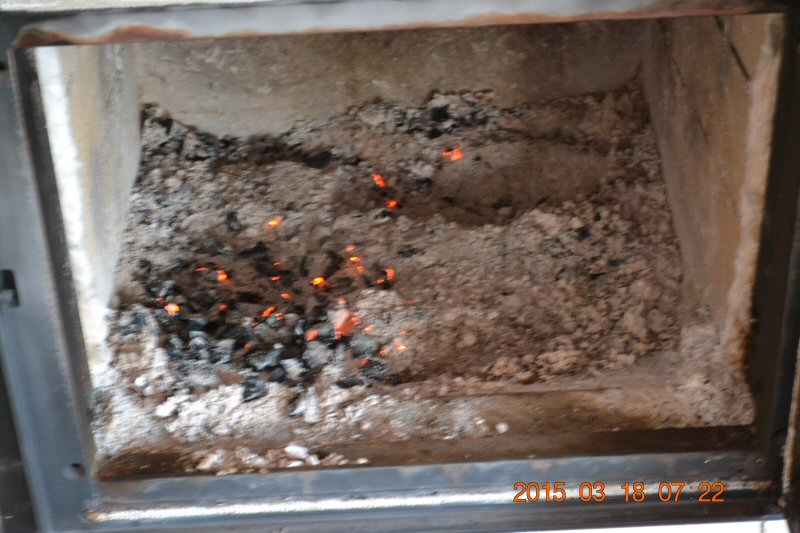 Coals from yesterday are raked forward toward front left corner, where air
will be coming in from cracked door.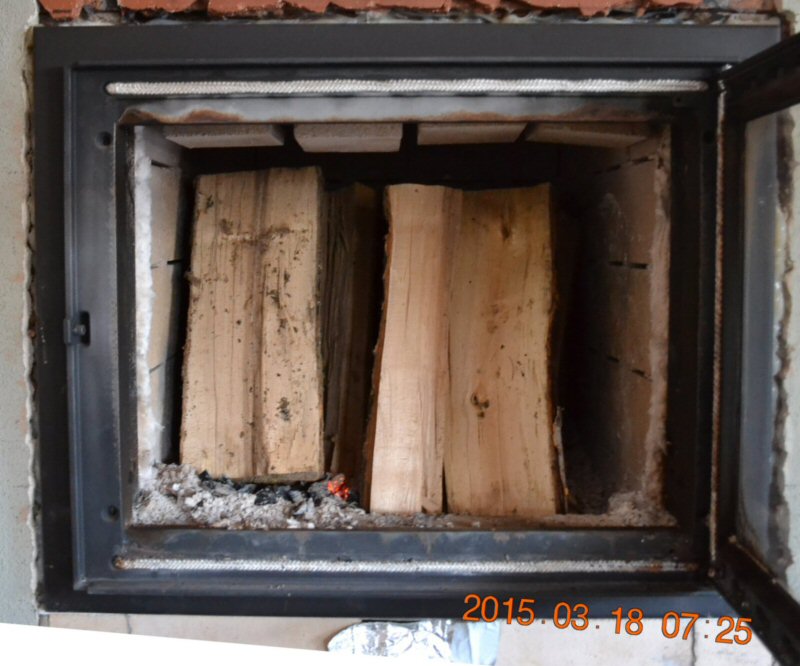 Load stacked with space in centre.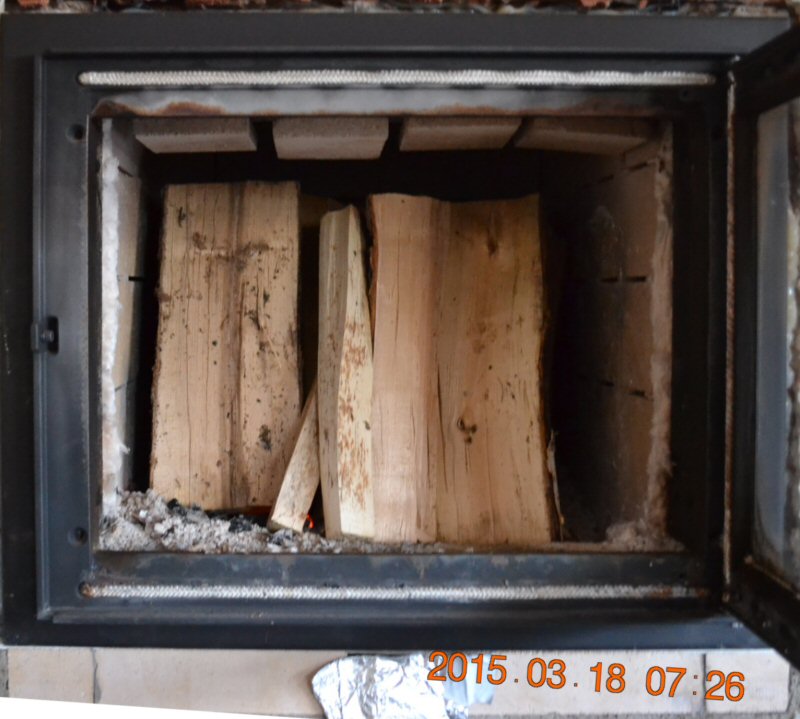 Kindling in place.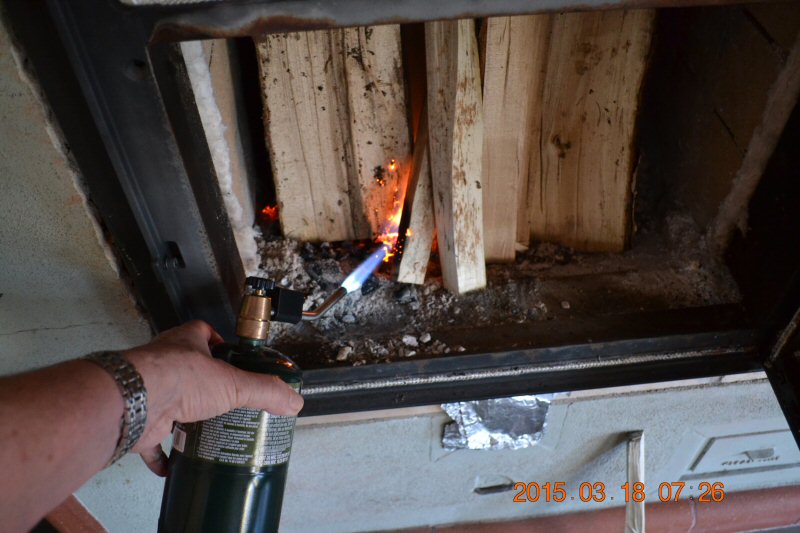 Lighting with a torch. Newspaper balls don't work.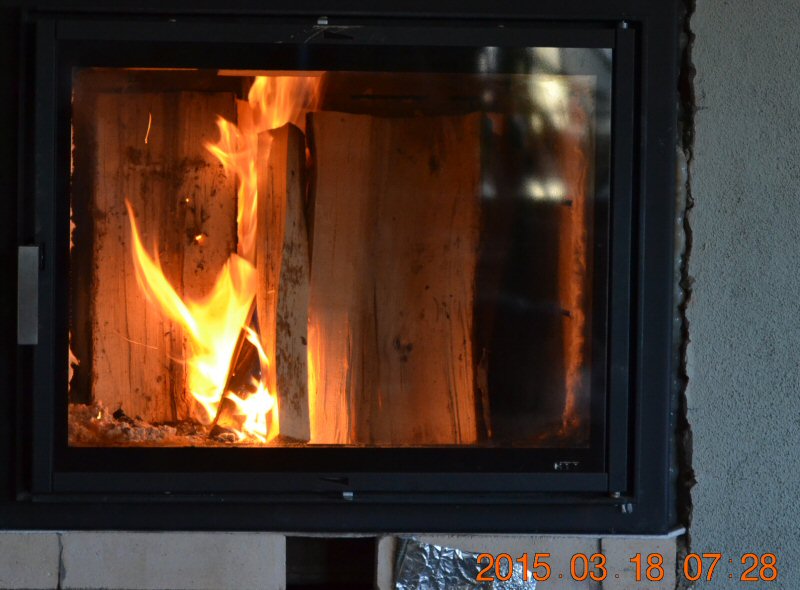 2 minutes



View towards top of pile.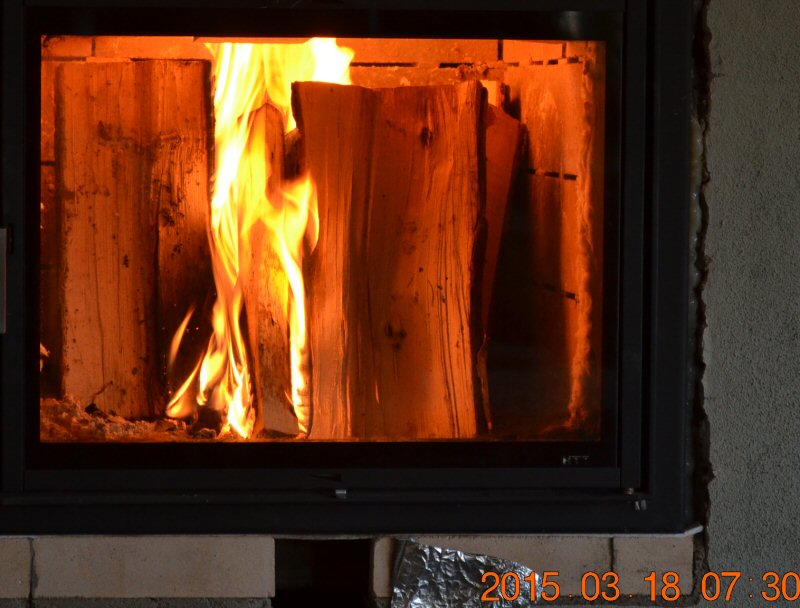 4 minutes
Door is closed.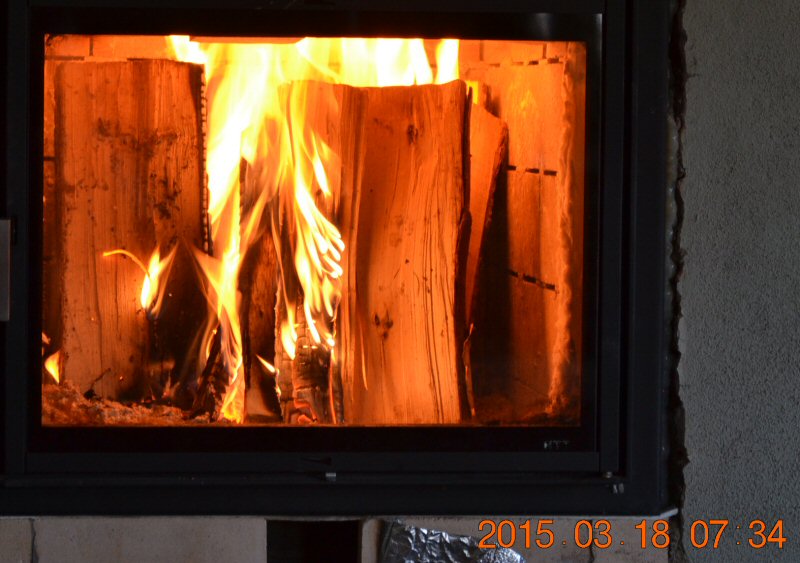 8 minutes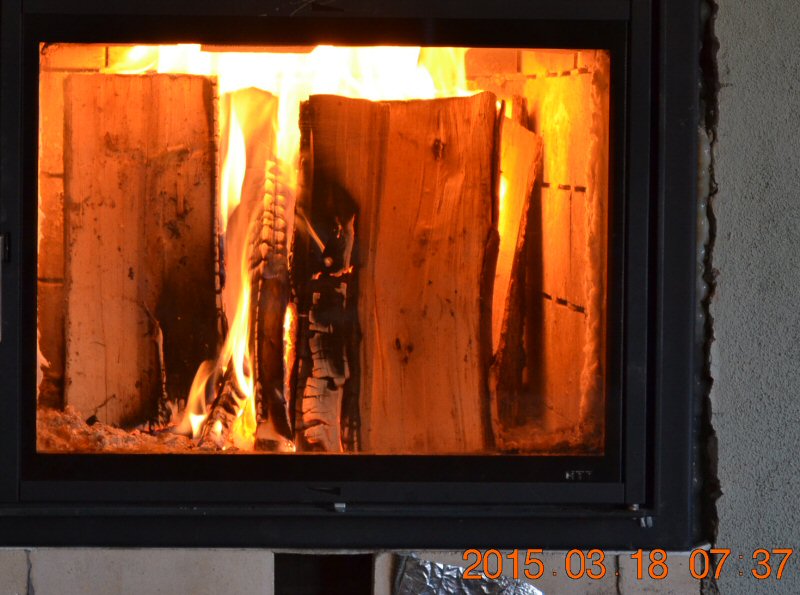 11 minutes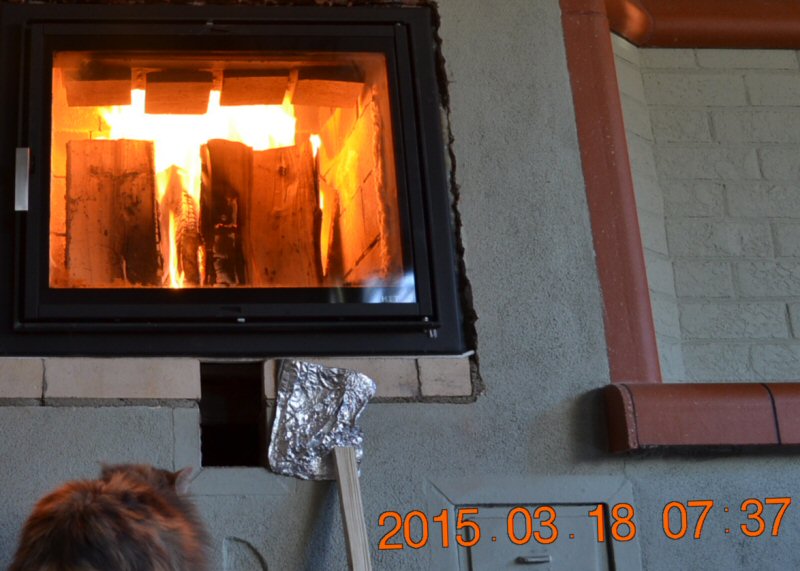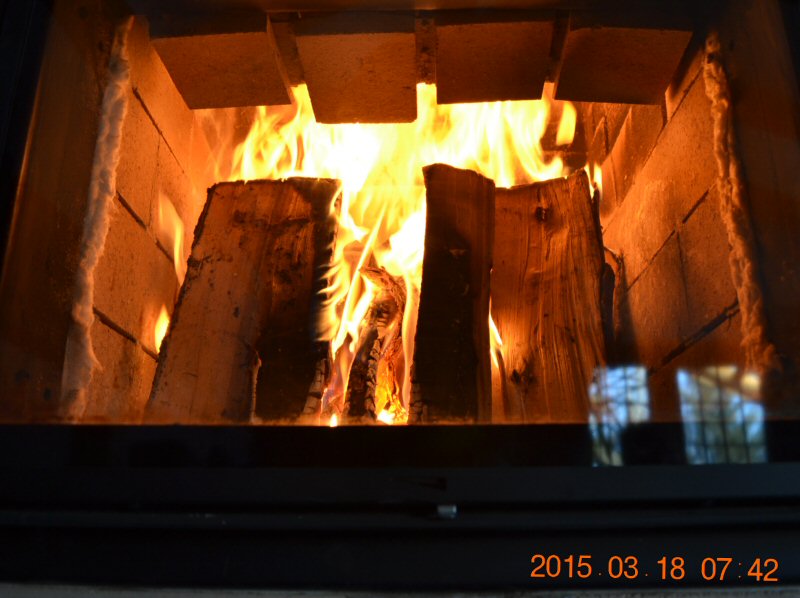 16 minutes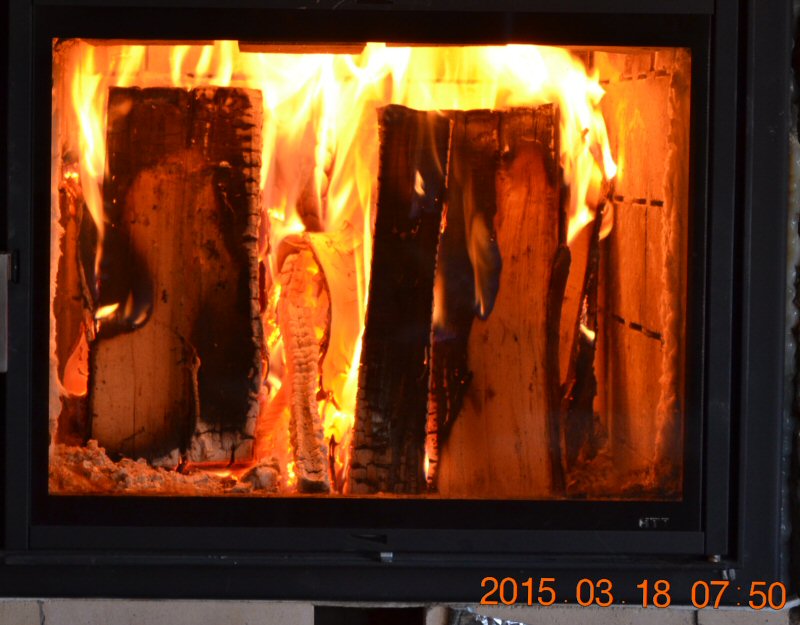 24 minutes



32 minutes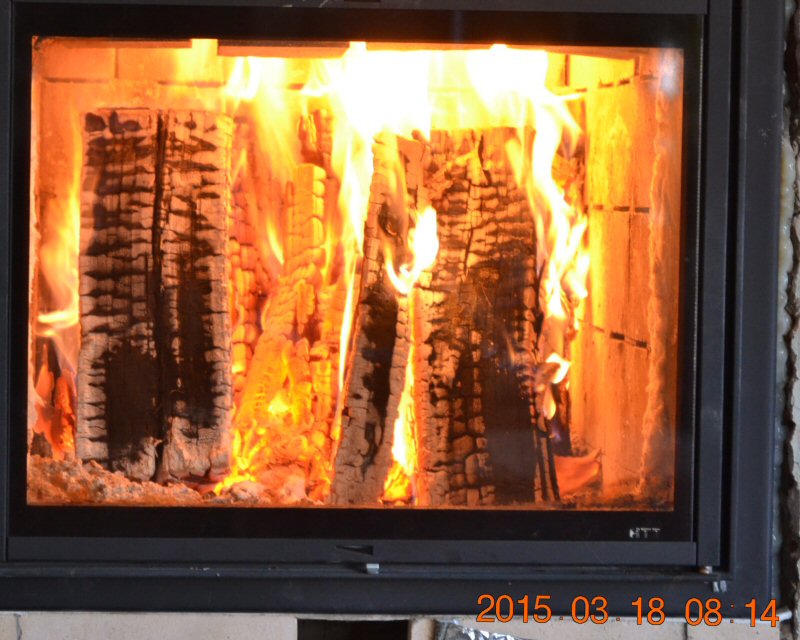 48 minutes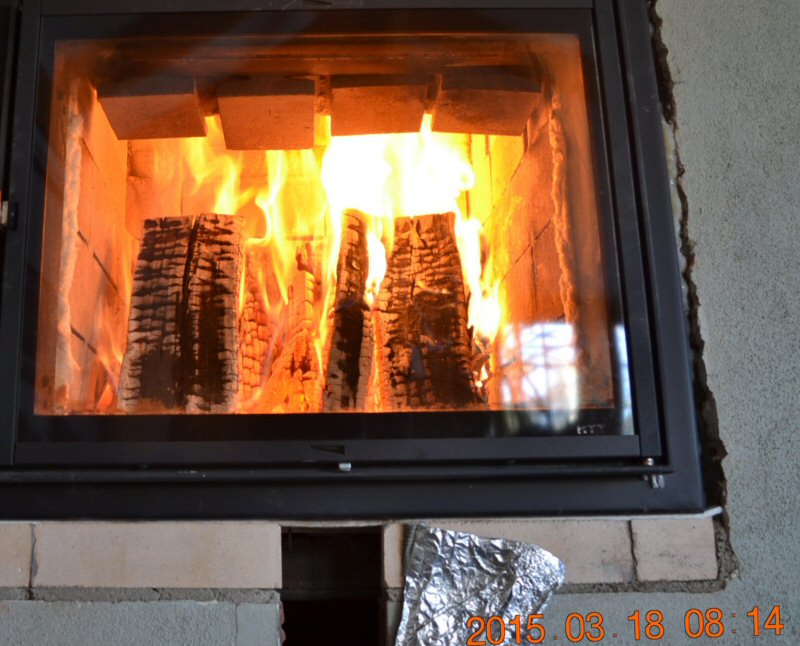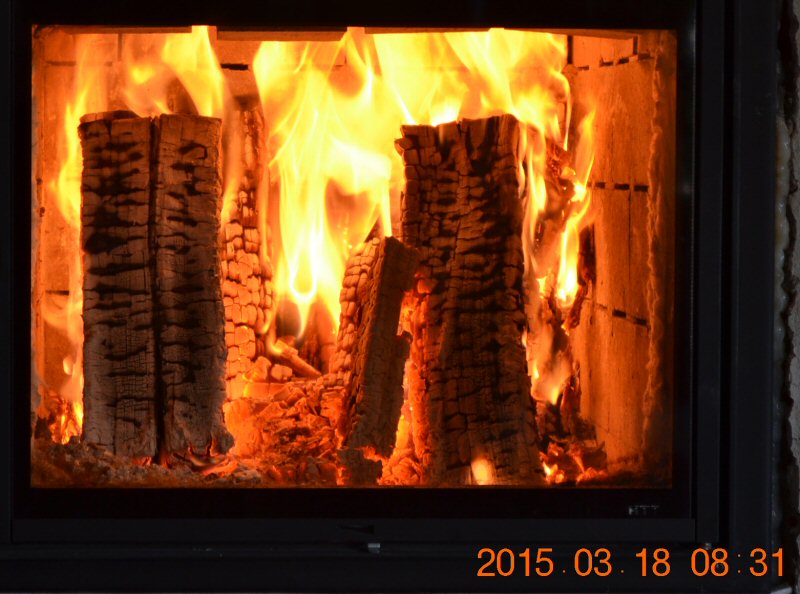 64 minutes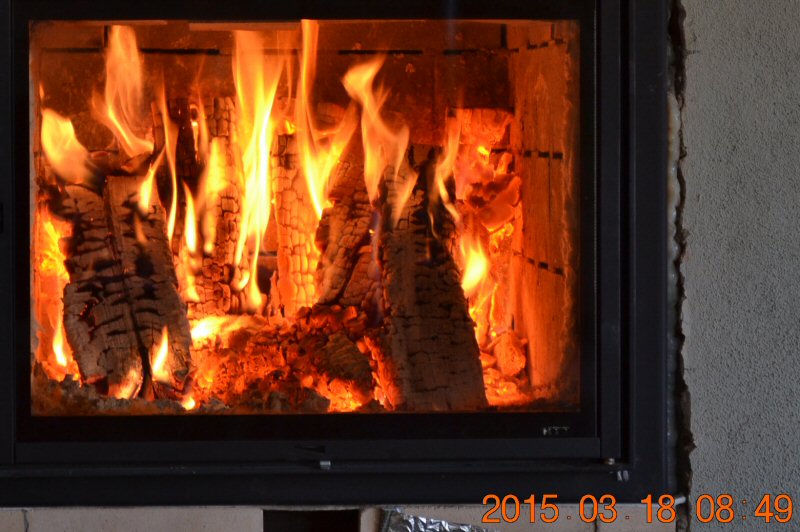 82 minutes
Main air is closed. Only airwash air.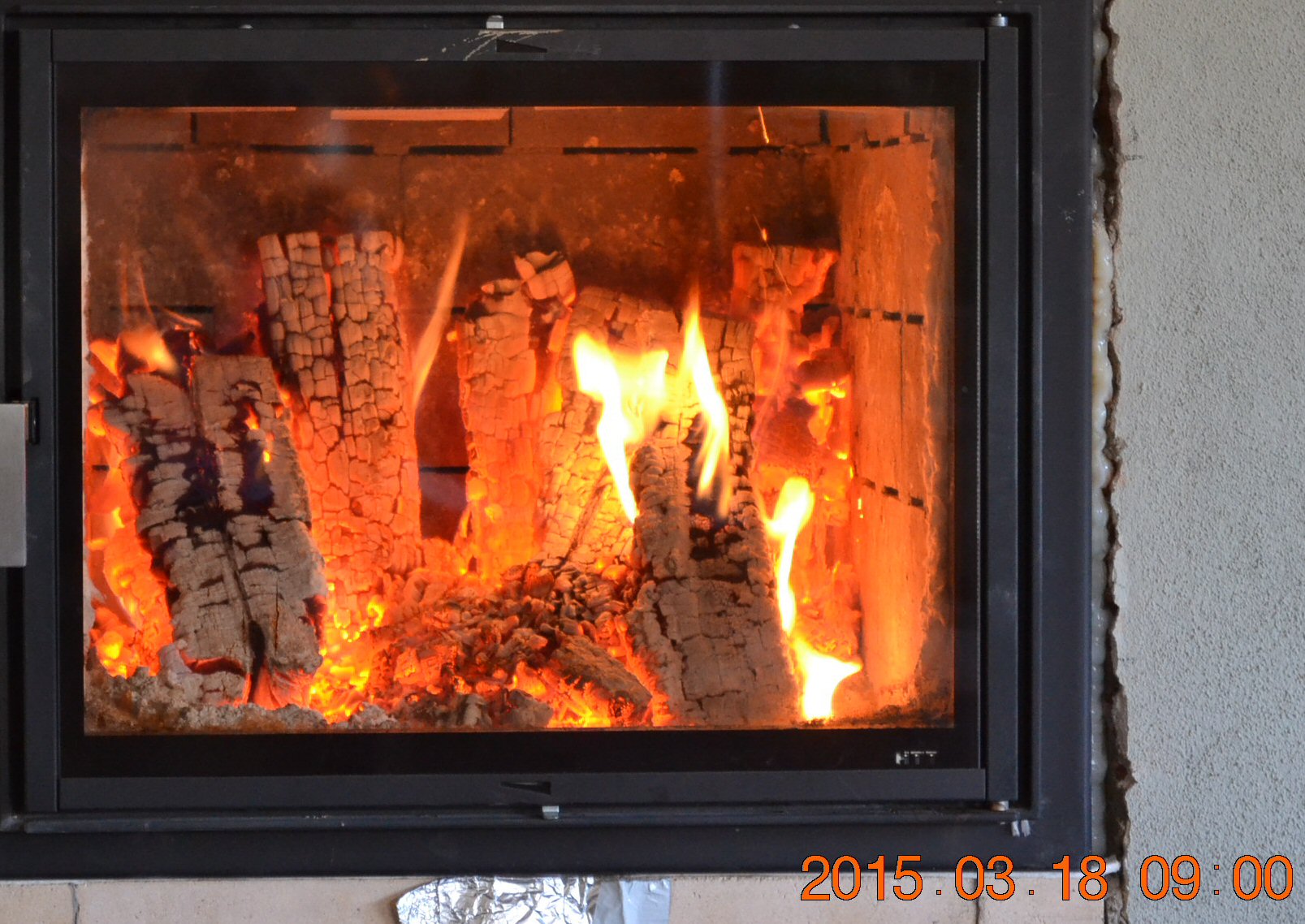 93 minutes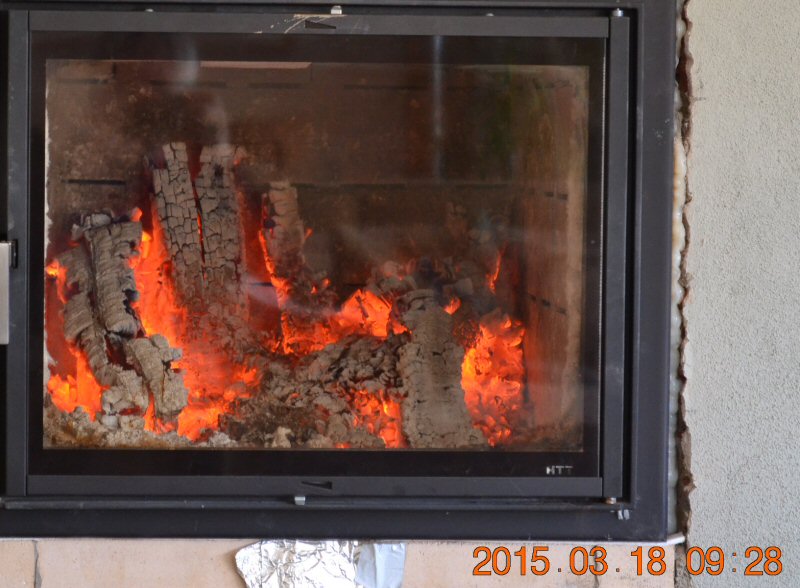 121 minutes.
Air closed.



140 minutes

---
---
This page was updated on March 19, 2015
This page was created on March 17, 2014