---
Test MHA-1607
February 11, 2016
Hardwood mix
Vertical fuel, vertical kindling
61.3 lbs including 1.3 lbs kindling
17.1% moisture.

Pisla HTT 602 door, 22" wide
Austrian eco firebox, see http://www.heatkit.com/research/lopez-2014-03-01.html
No baffle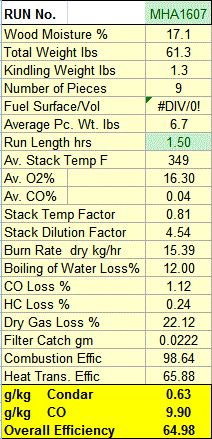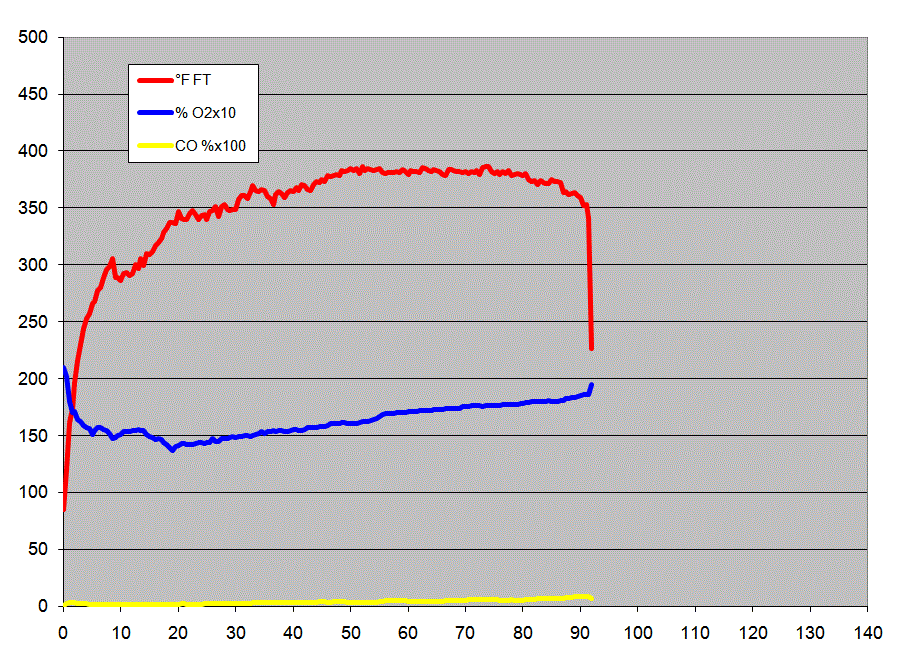 Gas graph.
Note the much higher stack temperature from previous runs with the baffle in place.
This indicates that the baffle was the main pressure drop throttling the flow.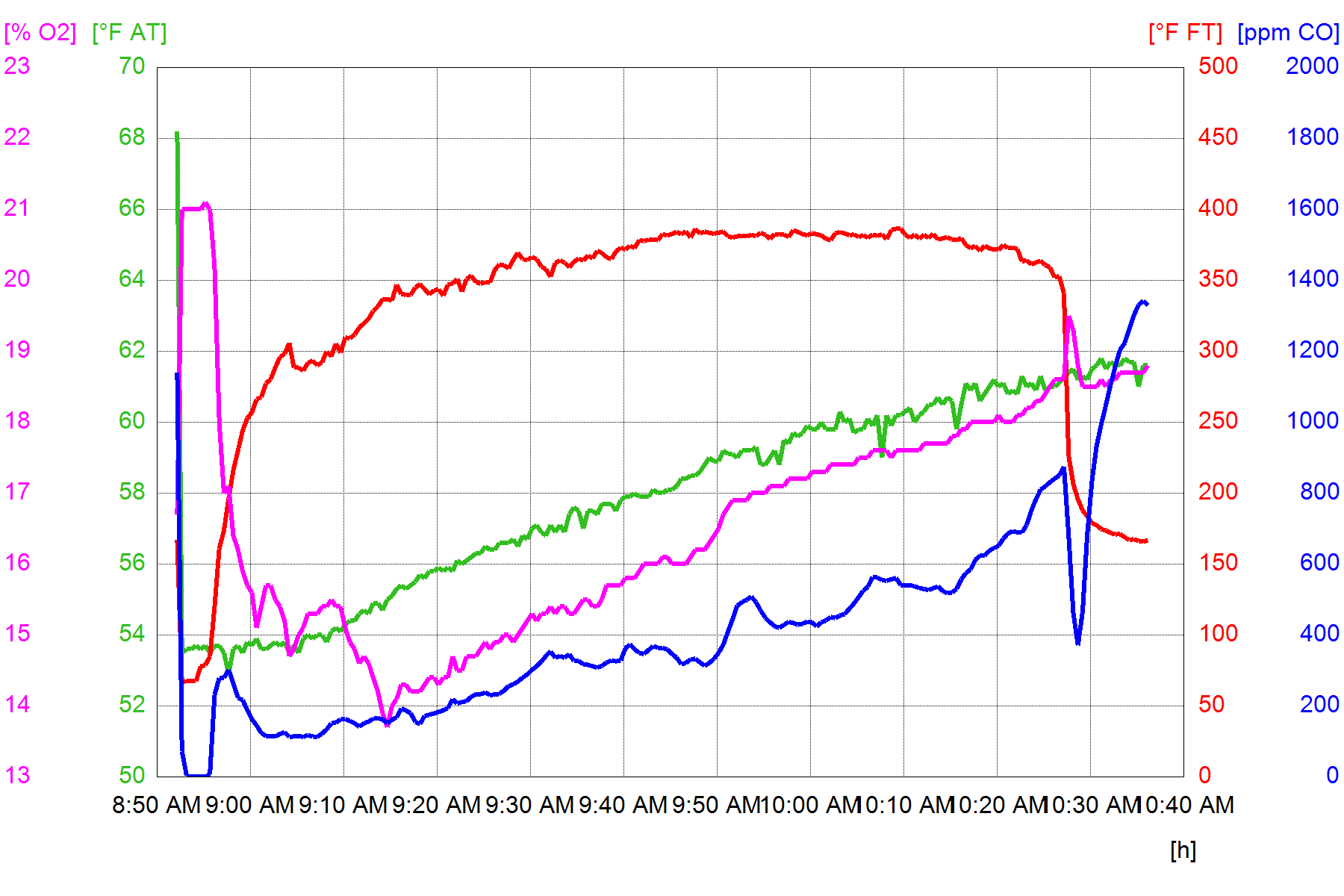 Testo gas graph.


---
This page was updated on March 14, 2016
This page was created on February 13, 2016