---
Test MHA-1601
February 4, 2016
White birch / hardwood mix
Vertical fuel, vertical kindling
61.3 lbs including 1.3 lbs kindling
17.7% moisture.

Pisla HTT 602 door, 22" wide
Austrian eco firebox, see http://www.heatkit.com/research/lopez-2014-03-01.html
Experimental baffle setup. See http://heatkit.com/research/lopez-2015-fire%20baffle.htm for details.
These are preliminary "fooling around" tests to get the lab up and running while we are
commissioning new equipment.
Robax glass baffle configuration, depicted at the link above.
A dirty test. The Robax was removed after this test.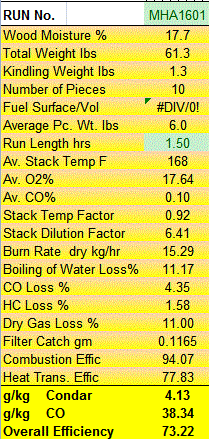 Condar spreadsheet results, calculated at 90 minutes.
With the eco-box, the test is over when the air supply is closed. Remaining charcoal would normally be burned in the next fire.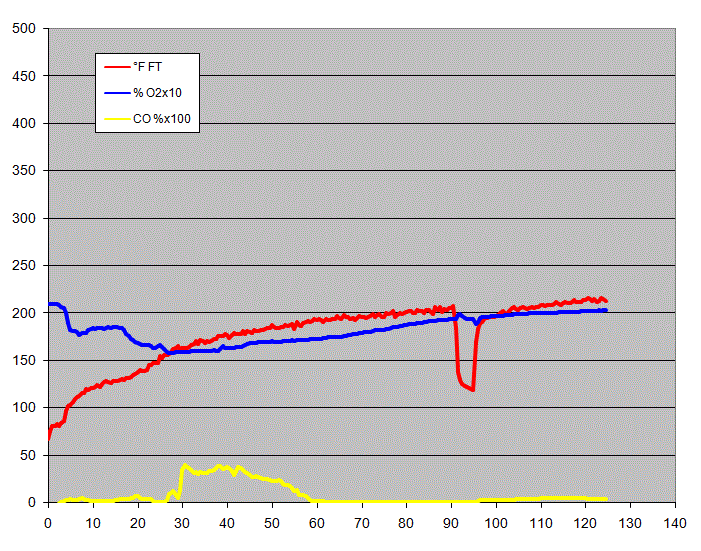 Flue gas graph to 125 minutes.
The calculations were based to 90 minutes, when the air supply was closed for 5 minutes to establish the stack temperature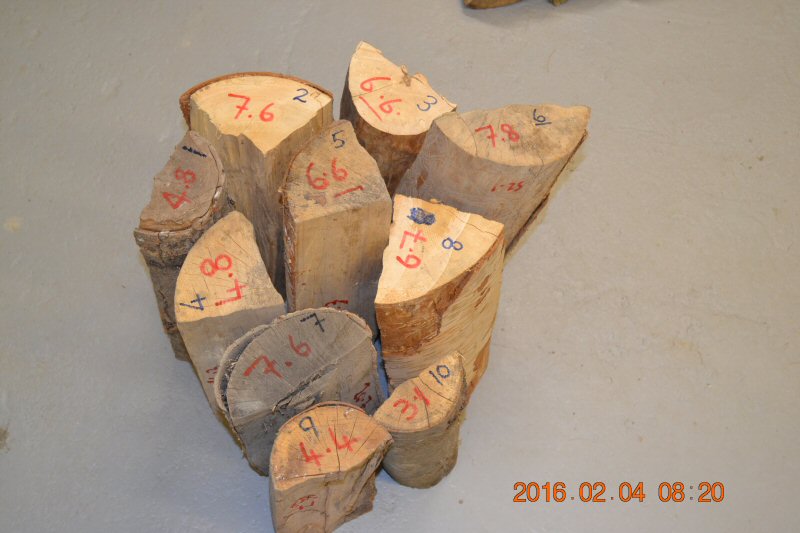 Fuel load, small pieces to the front.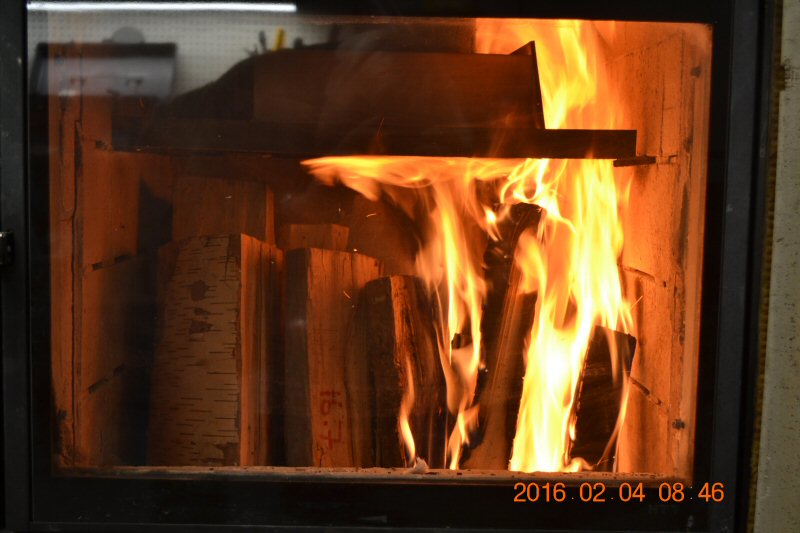 Test start was at 8:34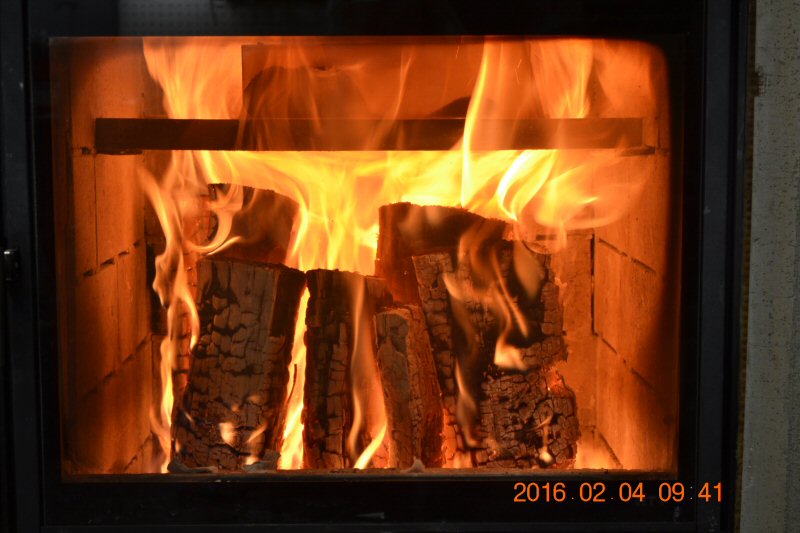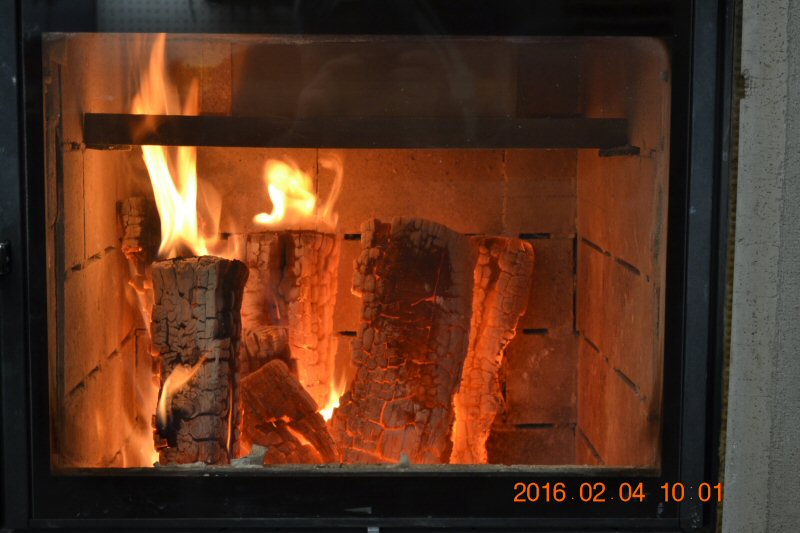 Test finished at 10:04 (combustion air inlet closed)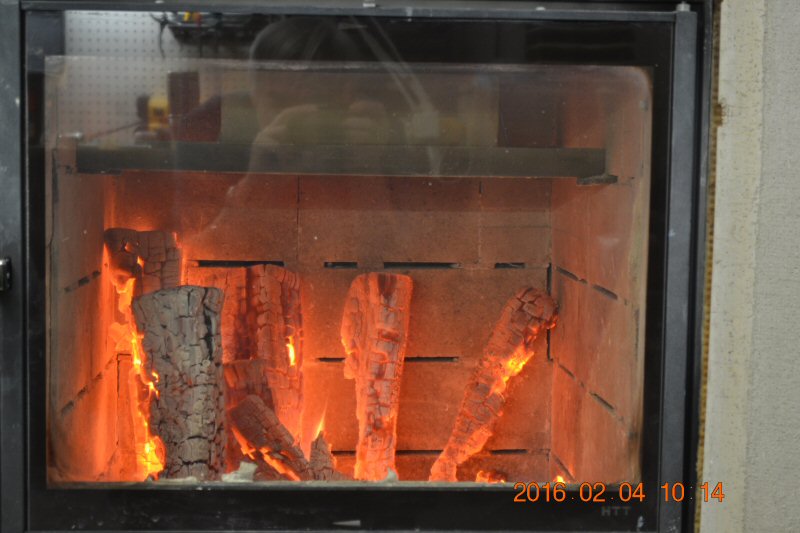 ---
This page was updated on March 14, 2016
This page was created on February 9, 2016