---
Test HK-I07
October 16/07
White birch, 20% moisture
Previous fire: 24 hours.
Medium wood, evenly sized, 8 pieces. 2.5 lbs kindling. Rear corner teepee side ignition.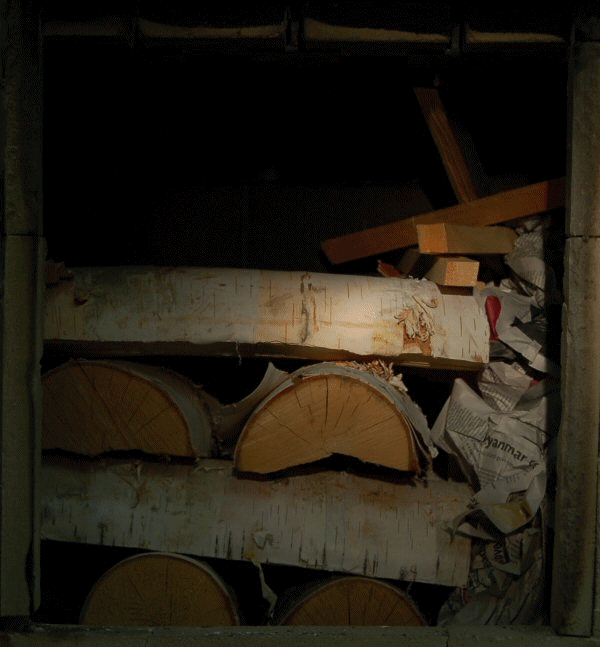 Animation, 2 minute intervals. 66 frames.
Very controlled collapse - even sizing, all half pieces facing down.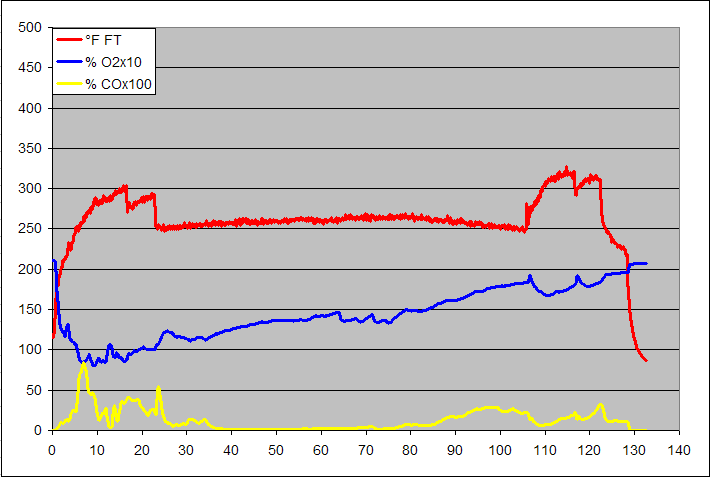 Flue gas
Note the very steady curves, particularly temperature.
Slight oxygen "chopiness" between 60 and 80 minutes is during the pile collapse.
Poke was delayed due to a phone call - only two pokes at the end (characterized by the oxygen spikes that also
show up on the temperature curve.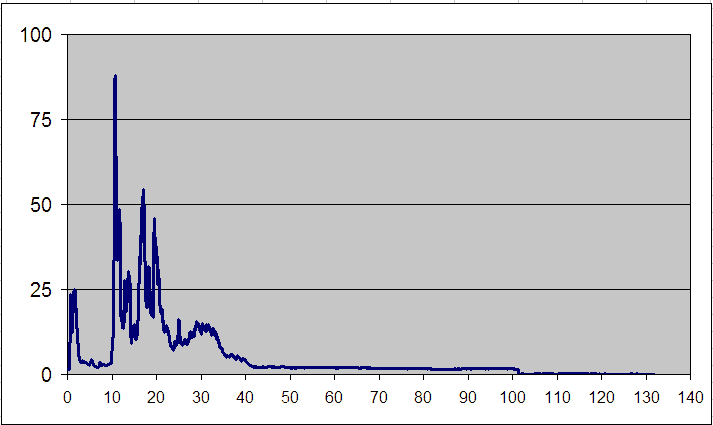 Opacity.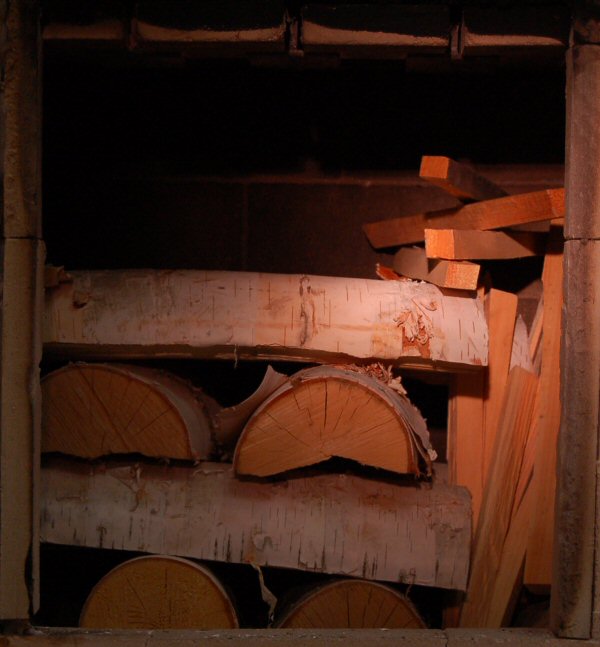 Fuel stack. Kindling on right rear, teepee style. shown without newspaper.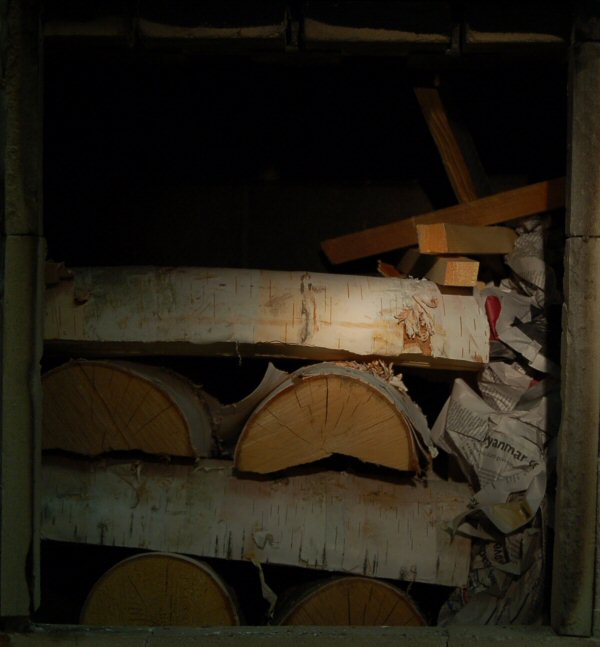 With newspaper added.
Fueling data (not posted yet)
---
This page was updated on October 17, 2007
This page was created on October 17, 2007